The City of Barrie is home to artists of all kinds! In the spirit of supporting local, take the time to discover more of what our great city has to offer and find some new local music to add to your music library! We've curated a playlist featuring local talents from Barrie, covering many genres and music styles. You can find it here!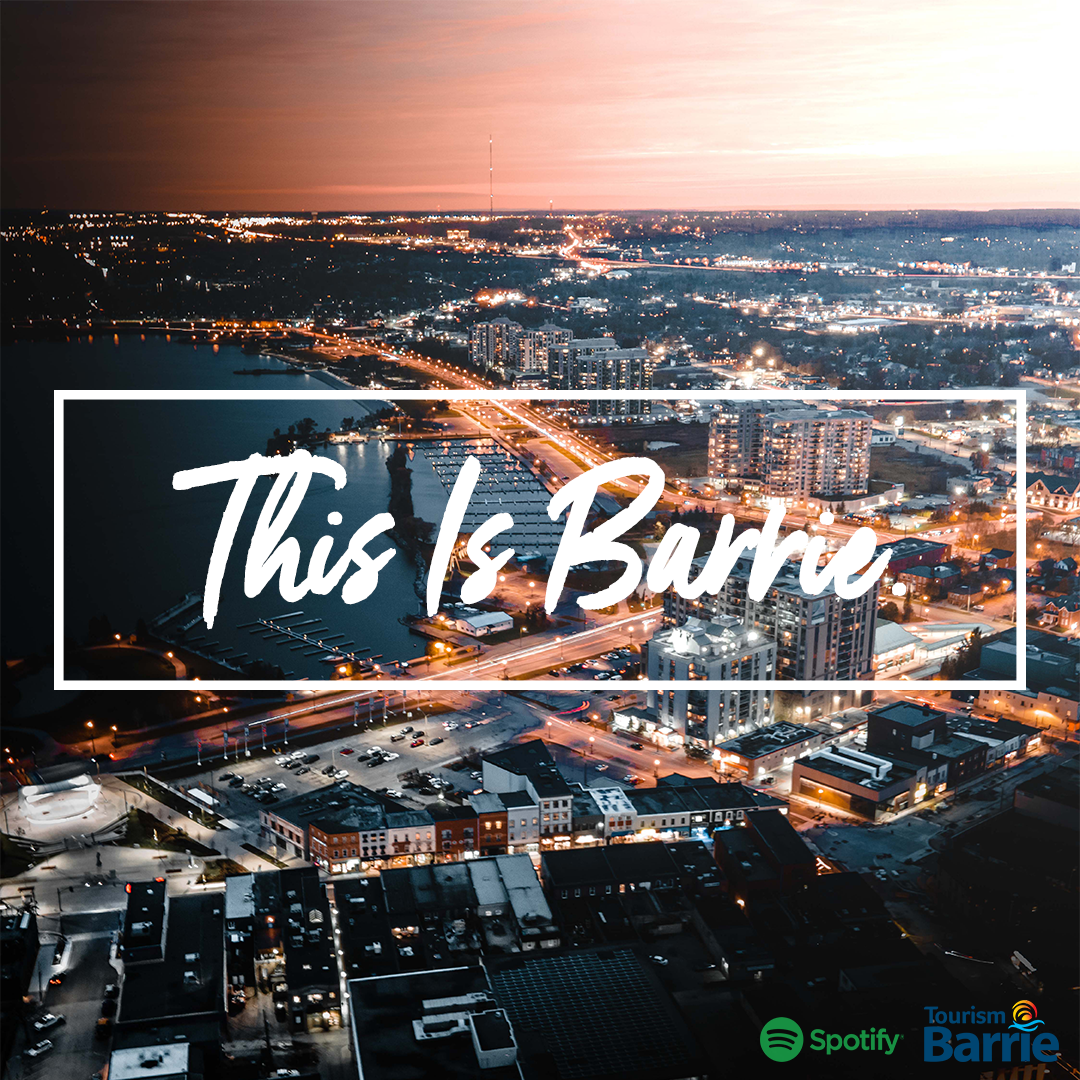 ---
Here is a closer look into some of the great artists featured on the playlist!
Bahamas
https://www.instagram.com/p/CI0_IHnHhXM/

You might not have realized that Bahamas is one of the great musicians from Barrie. Born in 1981, Afie Jurvanen grew up in Barrie, Ontario, with his mother. He eventually picked up the guitar and by his teens was playing in local bands. At age 21, he moved to Toronto, where he built his reputation strumming with rootsy indie artists like Feist and Jason Collett. With over 3 million monthly listeners on Spotify today, Bahamas' has won multiple Juno awards, and he has released 5 albums, with his most recent "from September 2020.
Digging Roots
https://www.instagram.com/p/CFnVMpClChp/
Digging Roots is a Canadian musical group consisting of husband and wife duo Raven Kanetakta and ShoShona Kish. Their musical style blends folk-rock, pop, blues, and hip hop. They won the Juno Award for Aboriginal Album of the Year in 2010 for their album 'We Are.' Kanetakta is originally from Winneway, Quebec, while Kish is from the Batchewana First Nation in Northern Ontario, and they are currently based in Barrie.
Rob Watts
https://www.instagram.com/p/CG3r-Y9FYsl/
Rob Watts is a local Barrie country artist who prides himself on delivering high-energy live performances and a range of music that various listeners can connect with. Since forming in 2015, he has played hundreds of shows, opening for many high-caliber artists, such as Thomas Rhett, Brett Young, Emerson Drive, and more.
Rebekah Hawker
https://www.instagram.com/p/CEMu9UngT2o/
Rebekah Hawker is a country-folk singer-songwriter. Her sound is described to be like an equal-parts mix of the following artists: Kathleen Edwards, Joni Mitchell, Kacey Musgraves, Patsy Cline, and Martha Wainwright. She has played in venues across Canada, most recently as an artist on the Via Rail Train. Her song 'Catch You' recently won the 2020 Folk music Ontario Songs from the Heart award in the roots category. Make sure to check her out @rebekahhawker

Veronika
https://www.instagram.com/p/CE95igahFL9/
Born in Barrie, Veronika began singing at a very young age. After graduating in 2015, she appeared on stage in various productions, including "Spring Awakenings," "Footloose," "Rocky Horror Picture Show," and many others. In a new show, "Becoming Alex," debuting in the fall of 2021, Veronika will play the lead role of Alex Russel, a young singer/songwriter struggling to navigate an ever-changing musical landscape. In preparation for the role, Veronika recorded the first season's songs for the series. The first single, "So Many Lies," peaked on the Adult Contemporary Charts at #18 and continues to climb the Top 40/CHR Charts. With an upcoming album set to debut shortly after her second single release, "Homesick," we're excited to follow along as Veronika's career continues to grow!
---
Our search is not done! If you know of any more great artists from Barrie to feature in our playlist, send us a message on Instagram @tourismbarrie or through one of our other social media platforms. We look forward to hearing more of our great city's musical talent!