Patio season is finally here!
After waiting for so long, not only are we looking forward to you heading out to support all of our local restaurants, but we're sure they are looking forward to seeing you! With COVID-19, patios are even more fun than they were before. They're a great way to get out of the house, enjoy some delicious food that you don't have to make yourself and, of course, support our local Barrie businesses!
The City of Barrie has an abundance of fantastic restaurants with patios. Particularly in Downtown Barrie, there are no shortages of great ones to try out at almost every other stop! If you're anything like us, you want to try them all, and your list of places to try is longer than ever before.

So, if you haven't already added them, here are 10 Downtown Barrie Patios to add to your 'must-try' list!
---
Common Good Café & Social House

---
Common Good Café & Social House is the place you want to bring your favorite people. Here you'll find good food, good drinks and good conversation. Head over for any occasion like your early morning coffee run, grab and go lunch spot, catch-up with friends or date night reservation. With a beautiful atmosphere, their pleasant staff is ready to serve quality coffee, handcrafted cocktails, sustainable wines and food made to order with love.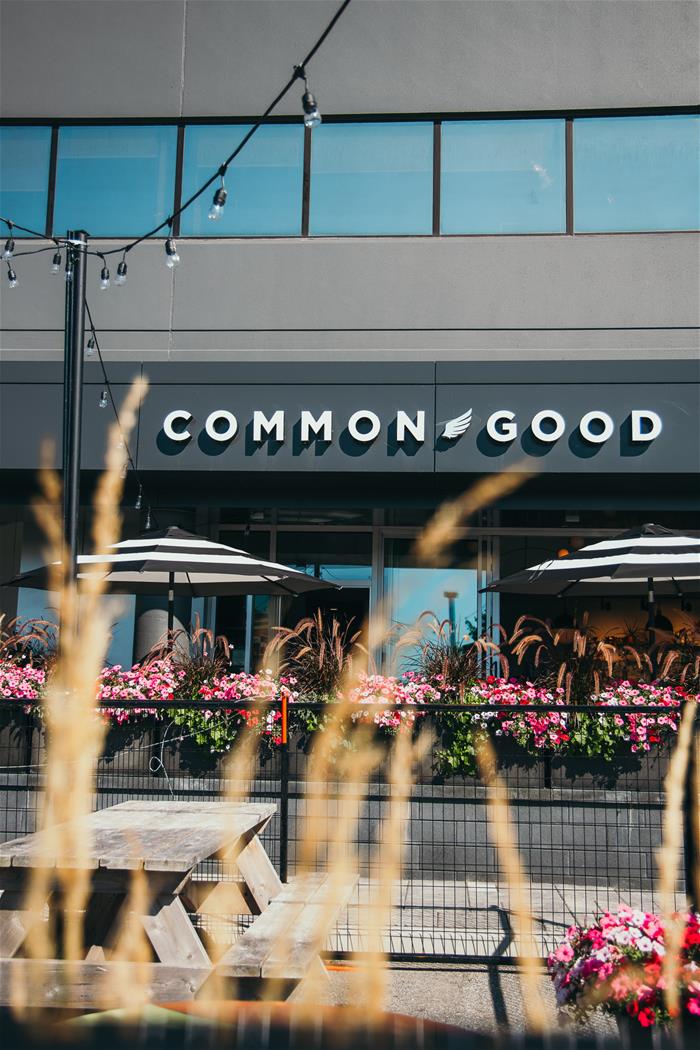 ---
Donaleigh's Irish Public House

---
Located just east of Barrie's historic Five Corners, this landmark property is home to Barrie's premiere Irish Public House. Serving authentic Irish ales, lagers and stouts along with quality pub fare prepared from fresh ingredients, Donaleighs Irish Public House carries on the fine Irish tradition of great food and quality ales. Along with the delicious foods prepared by their amazing kitchen staff, you're sure to experience genuine hospitality from their friendly staff!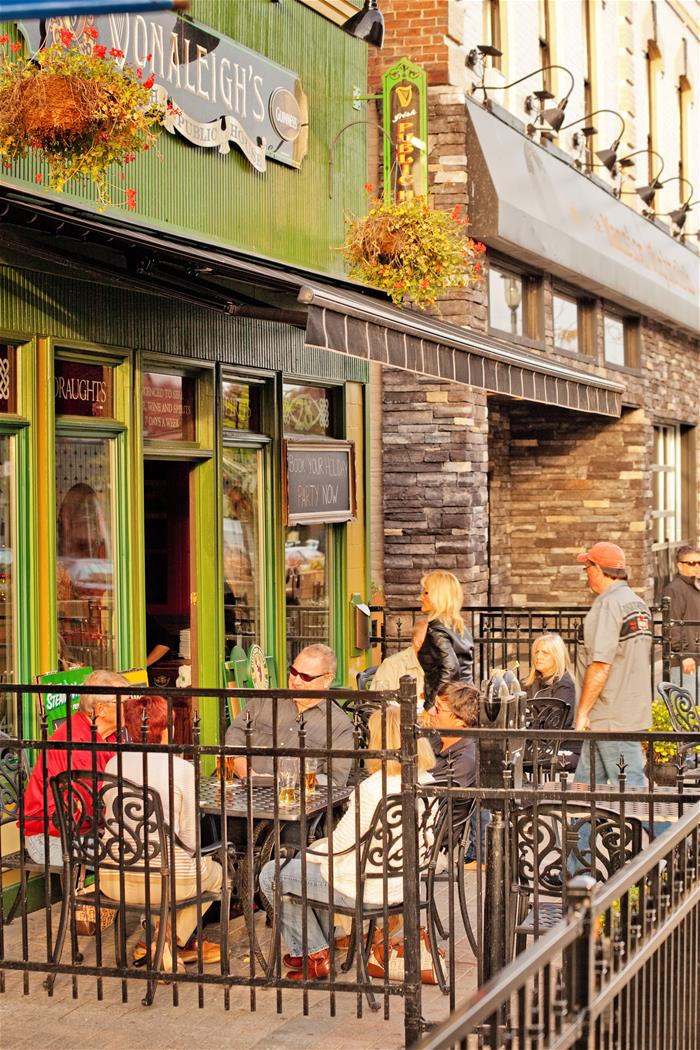 ---
Dunlop Street Diner

---
Located at 20 Dunlop Street East in the heart of Barrie, the Dunlop Street Diner serves a one-of-a-kind delicious breakfast and lunch menu crafted by an award-winning chef. At this modern diner with a farm fresh attitude, everything is made from scratch with local ingredients. Their eggs benedict dishes are sure to become your new favourites with over 10 options to try! Open 7 days a week, make sure to head over soon and give the Diner a try and maybe even return a couple more times!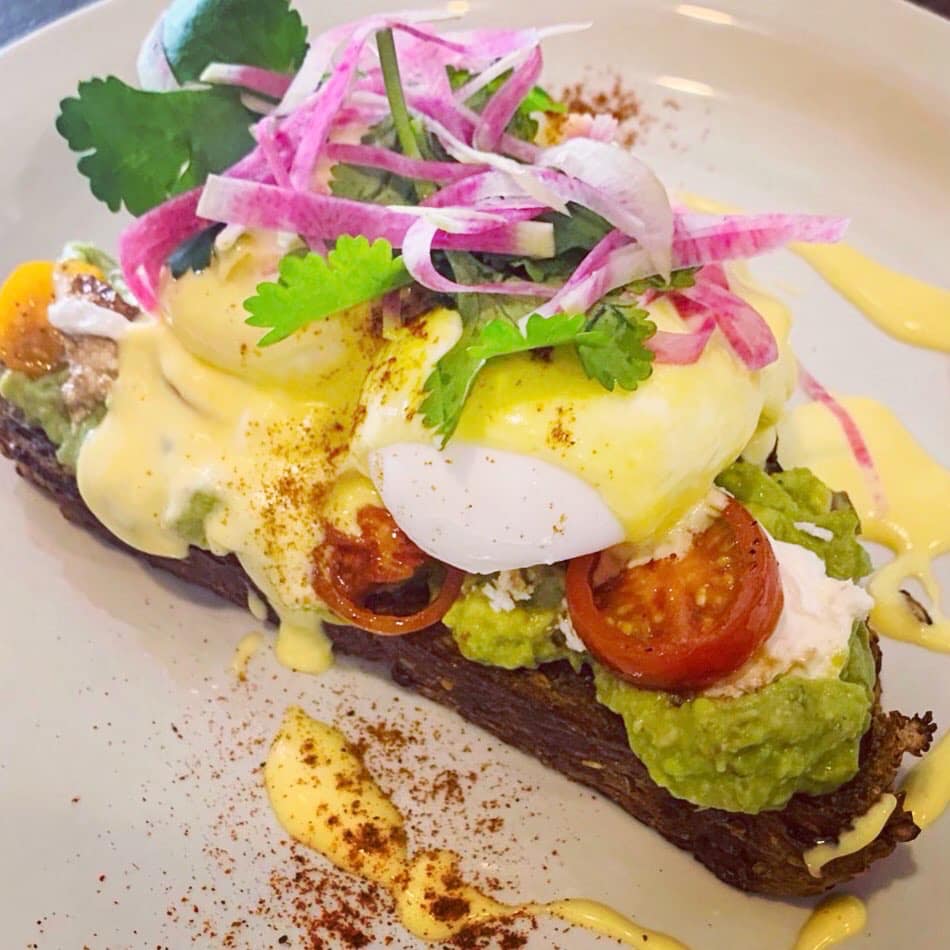 ---
Flying Monkeys Craft Brewery

---
Experience the hospitality, creativity, and versatility of an eclectic brewery where "Normal is Weird" right in the downtown core of Barrie at Flying Monkeys! This independent, local brewery has been creating internationally award-winning beers right in the heart of downtown Barrie since 2004. On their patios you can be sure to enjoy some fresh local craft beer from any of their 16 unique taps and a bite to eat from their Tap Room.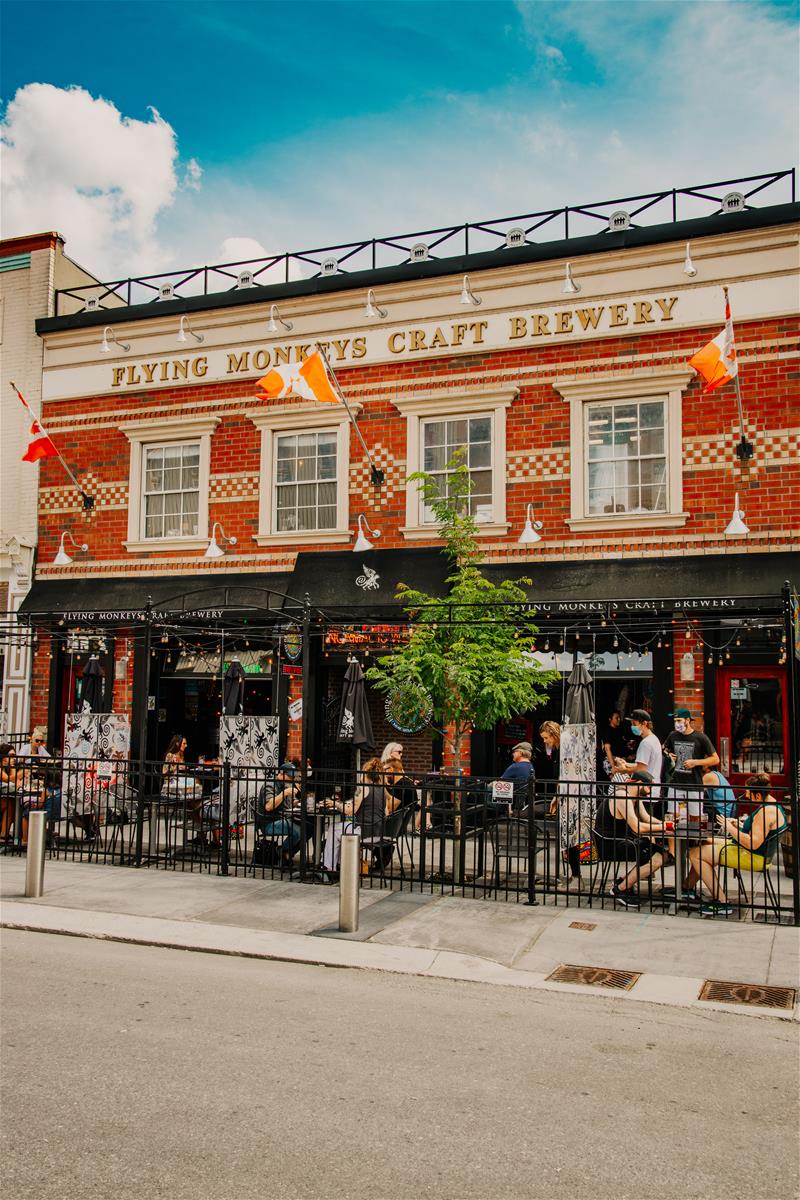 ---
Il Buco Ristorante

---
For years, Il Buco Ristorante has captured the essence of Old-World authenticity with nostalgic Italian cuisine. The authentically created Italian dishes are made with fresh ingredients and created by a master chef whose influence is ever-present.
Try out their delicious menu while taking in their spectacular view of the lake from their back patio! Then, indulge in a bottle of their vintage wine and enjoy the cool breeze coming in from the Bay. And when it's time for indoor dining to reopen, their beautiful dining room also offers a warm atmosphere, inviting you to a relaxing lunch or dinner.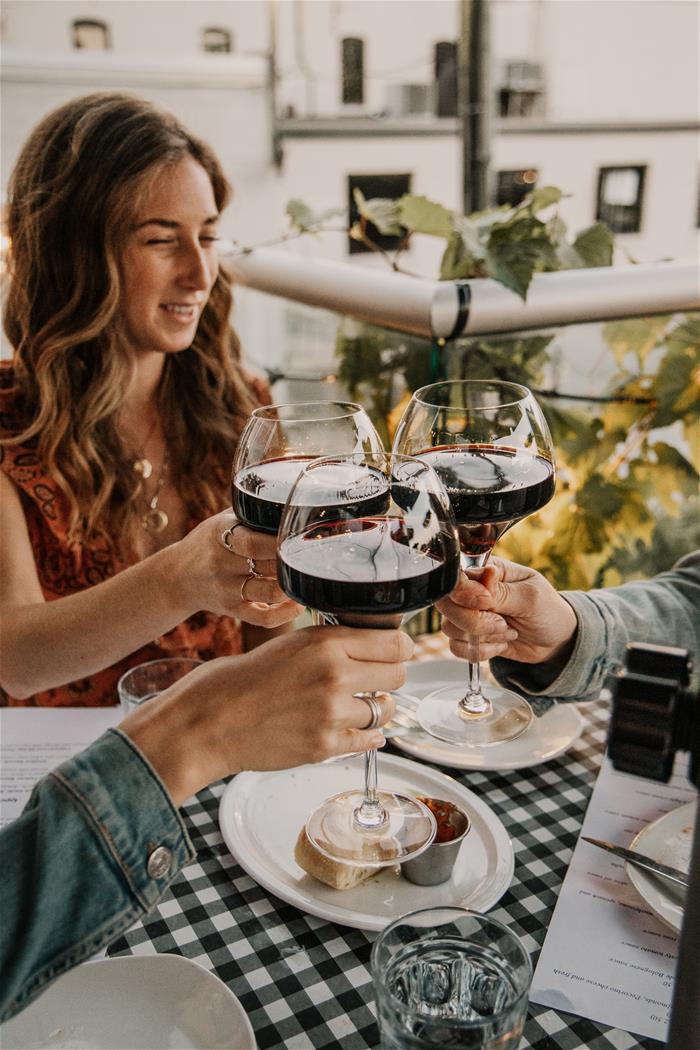 ---
Lazy Tulip Café

---
Accentuating clean, fresh food, locally sourced ingredients, and plenty of vegan options, this locally owned cafe is on Maple Avenue, located in Downtown Barrie's west side. Open seven days a week for breakfast & lunch. On the Lazy Tulip Café menu, you can find a range of daily soups, fresh baked bread, baked goods, quiches and daily specials. Everything is made in-house, and for all the coffee lovers, coffee is their specialty featuring Planet Bean fair trade & organic coffee out of Guelph, ON. If you have never tried a Golden Milk Latte…this is your chance!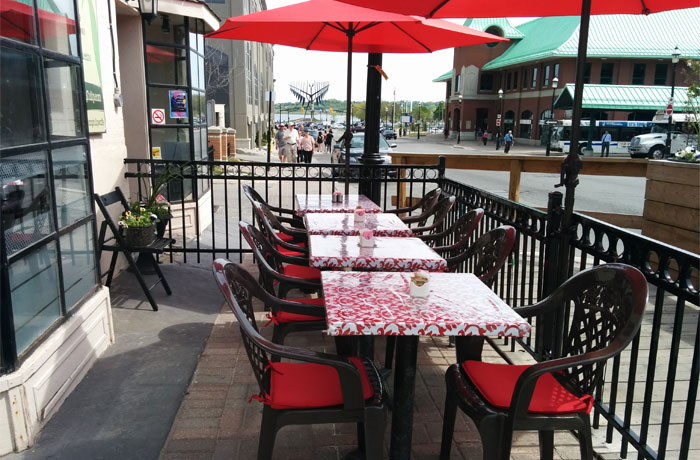 ---
Pie Wood Fired Pizza Joint

---
Everyone loves pizza, and real wood oven pizza is even better! Featuring Simcoe County's first real wood oven pizza joint, Pie Wood Fire Pizza. Pie is an excellent location for lunch and dinner that you and everyone in your group are sure to love. With over 20 different pie options on their menu, you can play it safe with one of the classics or step outside the box for a new pizza experience! Open 7 days a week, enjoy their patio located along Lakeshore Drive across from Centennial Beach overlooking the bay. Also, don't miss the craft brew beer flights to help rinse the palate!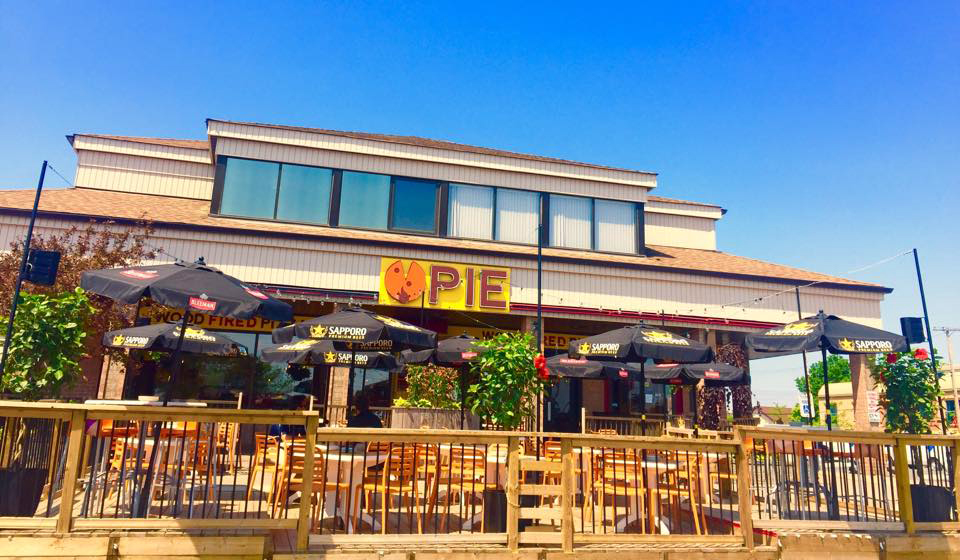 ---
Hooligans

---
Eat, Drink, Cheer! Hooligans is located in prime real estate along Dunlop Street East with a great rooftop patio overlooking Meridian place and Kempenfelt Bay. Make a reservation and enjoy a casual meal of wings, burgers, entrée salads, steaks and other dishes representing a more flexible style of eating. 100% Fresh Everyday.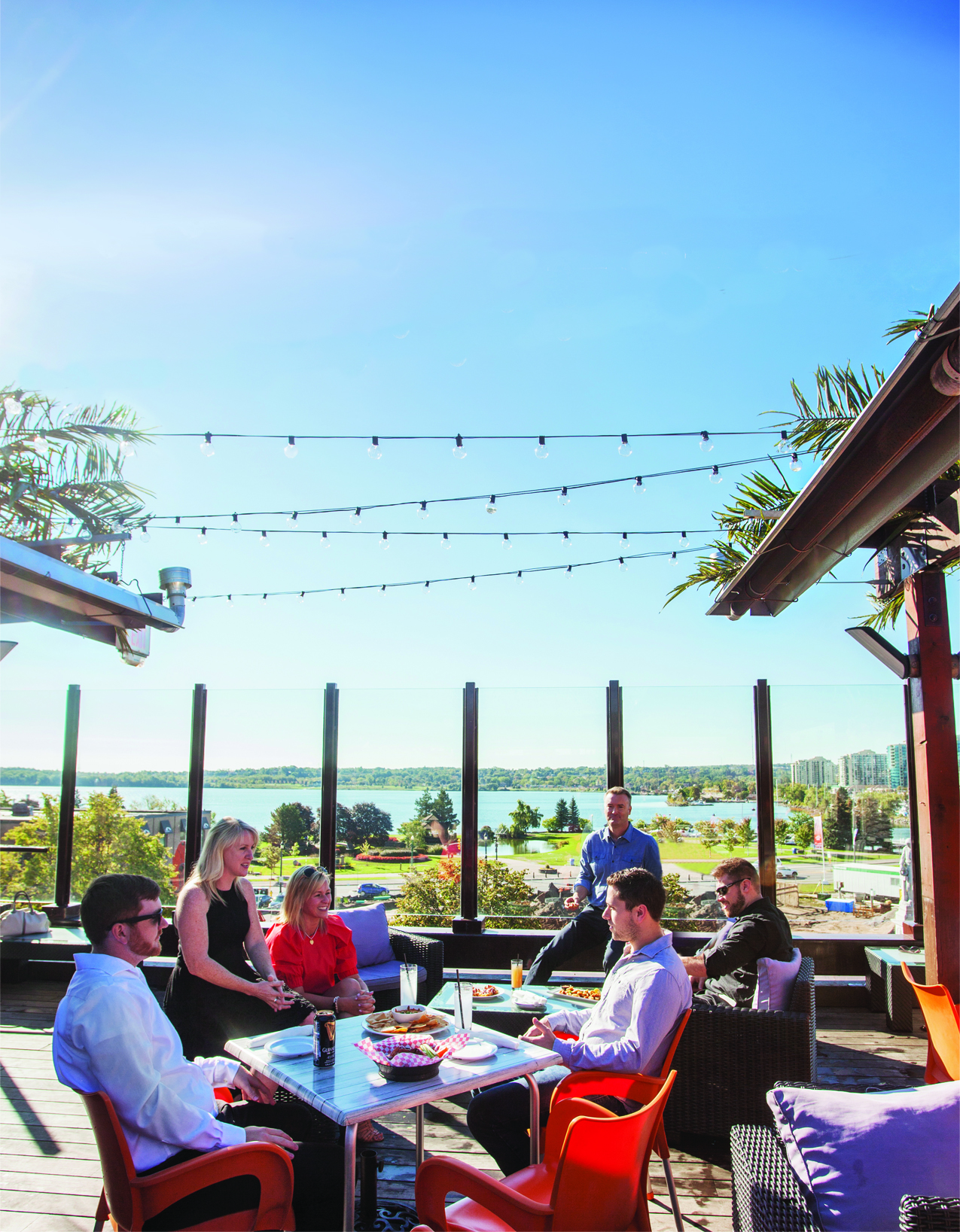 ---
Groovy Tuesday's Bistro

---
Specializing in great food, good times, creating memories, and outstanding service, enjoy a delicious fine dining lunch or dinner meal on the patio at Groovy Tuesday's Bistro! Groovy Tuesday's is a serene and understated oasis in the heart of downtown Barrie. Thanks to the restaurant's commitment to the best possible and locally produced ingredients, menus at Groovy Tuesday's are written seasonally and are accompanied by a wine list that offers a wide range of exclusive labels by the glass.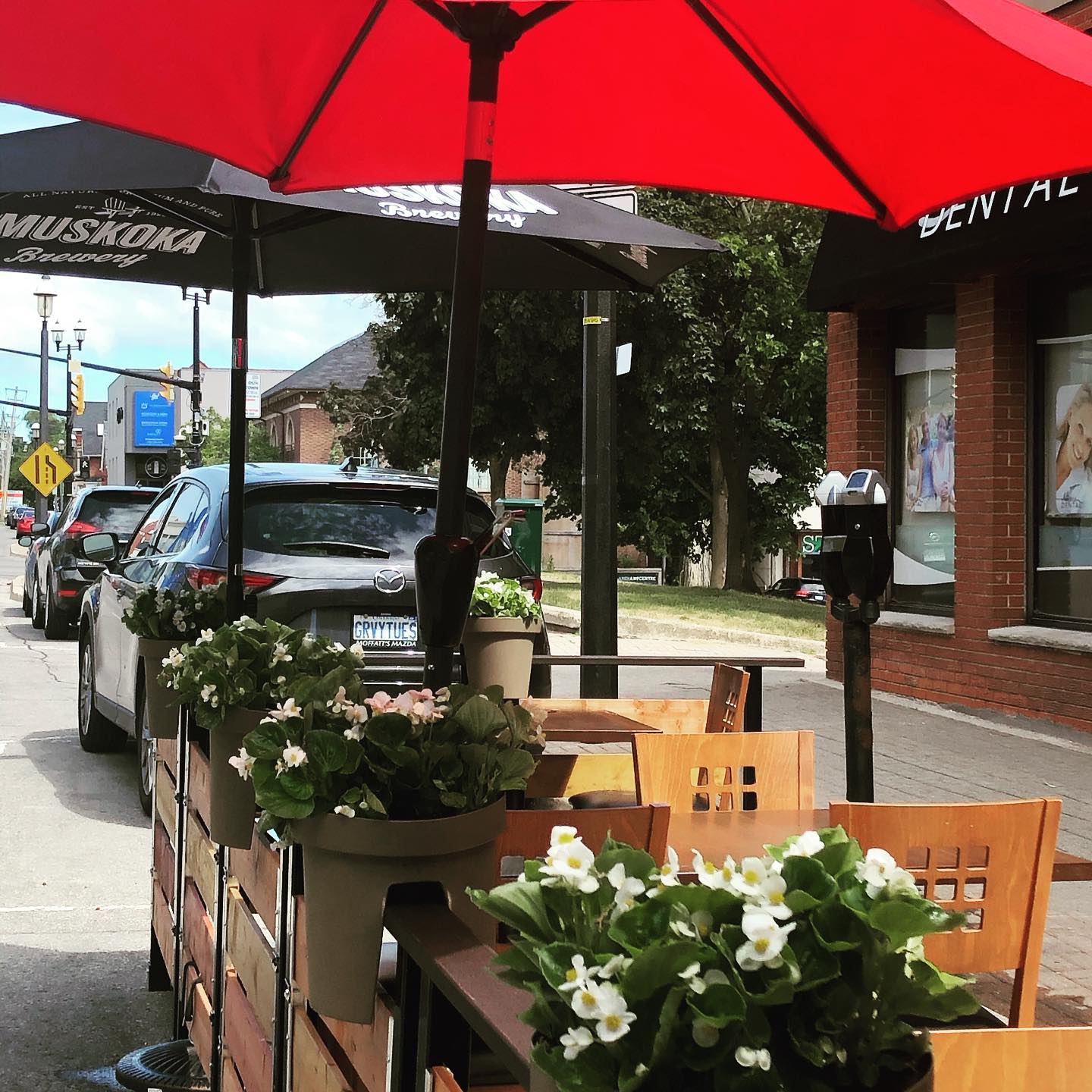 ---
The Farmhouse

---
Overlooking Kempenfelt Bay, the Farmhouse patios are a great locations to spend a morning, afternoon or evening in Barrie while enjoying some great food! Whether it's for breakfast, lunch, dinner, desserts or appy hour at the Farmhouse, their menus are sure to please all tastes. They are the ultimate spot for an intimate date or family meal. They have plenty of spots on their two-tiered patio but they're first come first serve so make sure you get there early!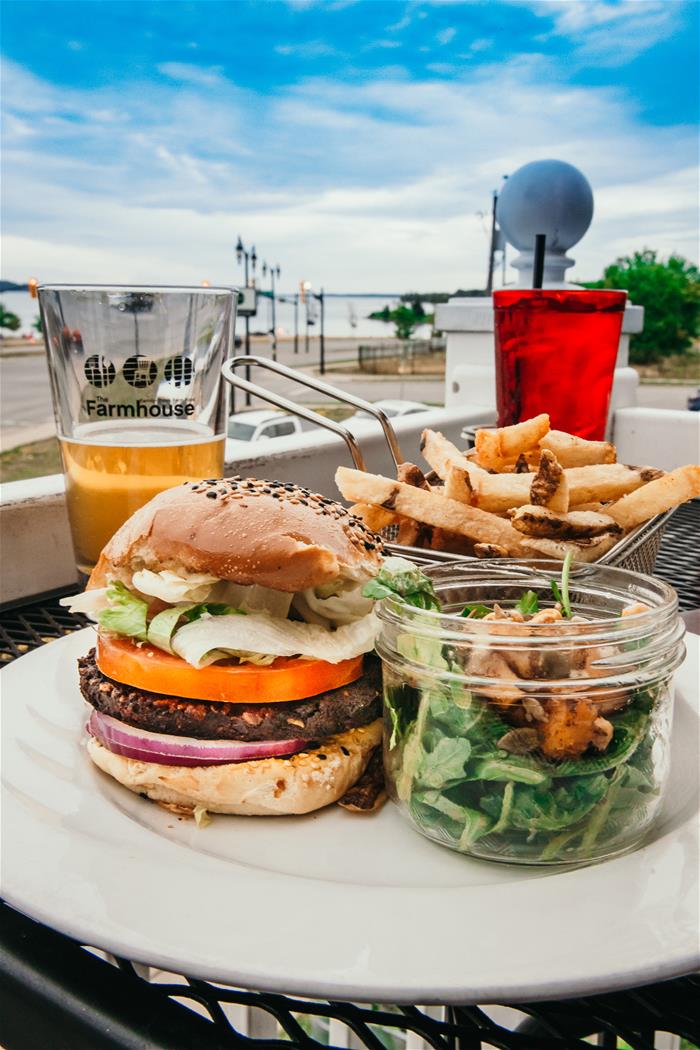 If you've been keeping your distance from the downtown core over these last months, you're also in store to enjoy all the new improvements recently made downtown by the City of Barrie and Downtown Barrie BIA. They were completed back in November 2020 with expanded sidewalks and patios, more greenery, new lamps and more. The downtown core is looking great!
For more great Barrie restaurants with patios to support, look here!
Enjoy!
---
While it's great to get outside and enjoy public spaces again, we must continue to follow public health guidelines to stop the spread of COVID-19. When exploring outdoor public areas within your community, please maintain a physical distance of at least 2 metres from others, avoid contact with people outside your household, and wash or sanitize your hands. If physical distancing is challenging to maintain in the outdoor space, consider wearing a face mask.
For more ways to stay safe, click here and for the current status of City of Barrie services due to COVID regulations, click here.

---
#SupportLocal #ShopLocal #StaySafe