Fall is here!

When life gets busy it's easy to let the season slip away, and before you know it, the fall foliage will be gone, and it'll winter already. This year, let's stop and smell the roses (or in this case pumpkin spice) and make the most of the fall season!

Barrie and area is home to everything you might need to make most of the season. With everything from outdoor, indoor, and virtual activities, here are 6 ways you can be sure to make the most of this Fall in Barrie!
---
Witness The Changing Colours
---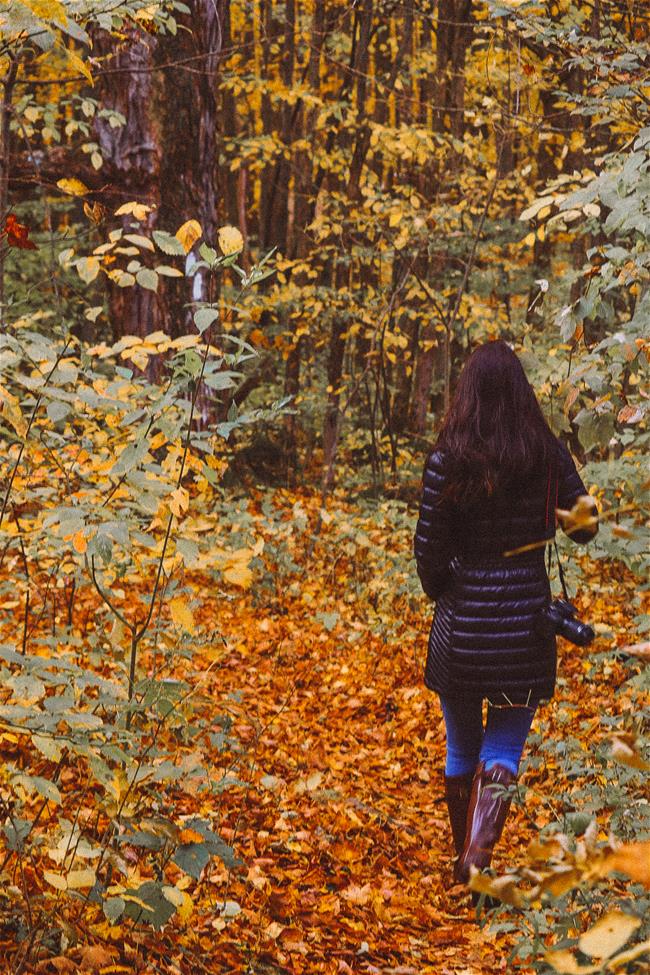 Image taken by Nick Laferriere

One of the best changes to come with the start of Fall is the beautifully changing leaves. Amid the crisp air, make sure to take advantage of seeing the beautiful autumn scenery!

See for yourself why Barrie is the best place to be to experience fall colours. From gold to crimson, wherever you stop for the day, the view is incredible. Our local trails & parks make for great locations for a fall hike or a picnic al fresco. Additionally, local scenic attractions like the Scenic Caves Adventures, the Wye Marsh Wildlife Center, and the Tiffin Centre for Conservation make for beautiful and educational fall outings!


Enjoy panoramic views of the changing leaves on drive through Barrie! Not sure what route to take? Follow our Scenic Drive Tour. Drive through Barrie, Springwater, and the historic Fort Willow.

Keep track of the Fall colours in the area with the Ontario Parks Fall Colour Report.
---
Indulge in the Flavours of the Season
---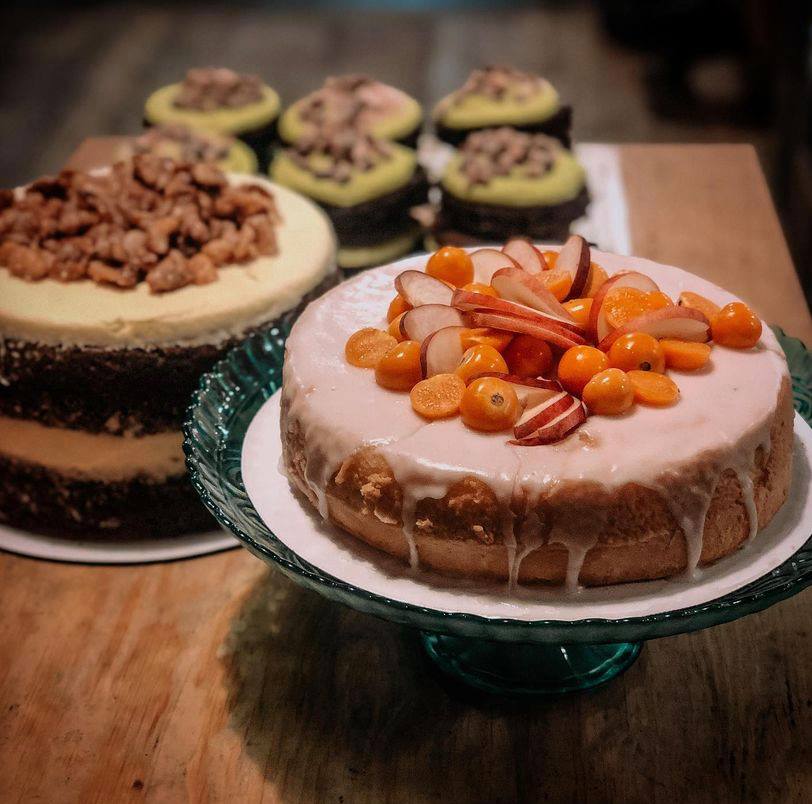 Image courtesy of Homestead Bakery - Custom Cakes

Of course, pumpkin spice is one of the trendiest flavours that may come to mind when you think of fall flavours, but there's so much more to enjoy! Fall calls for homemade pies, bread pudding, caramel apples, and deliciously roasted main dishes.

Find all the fall treats you might be craving from local favourite businesses like Homestead Bakery, Chelsea Chocolates, J'adore Fine Cheese & Chocolates, Ripe Juicery and many more!

---
Savour Autumn Harvest Items
---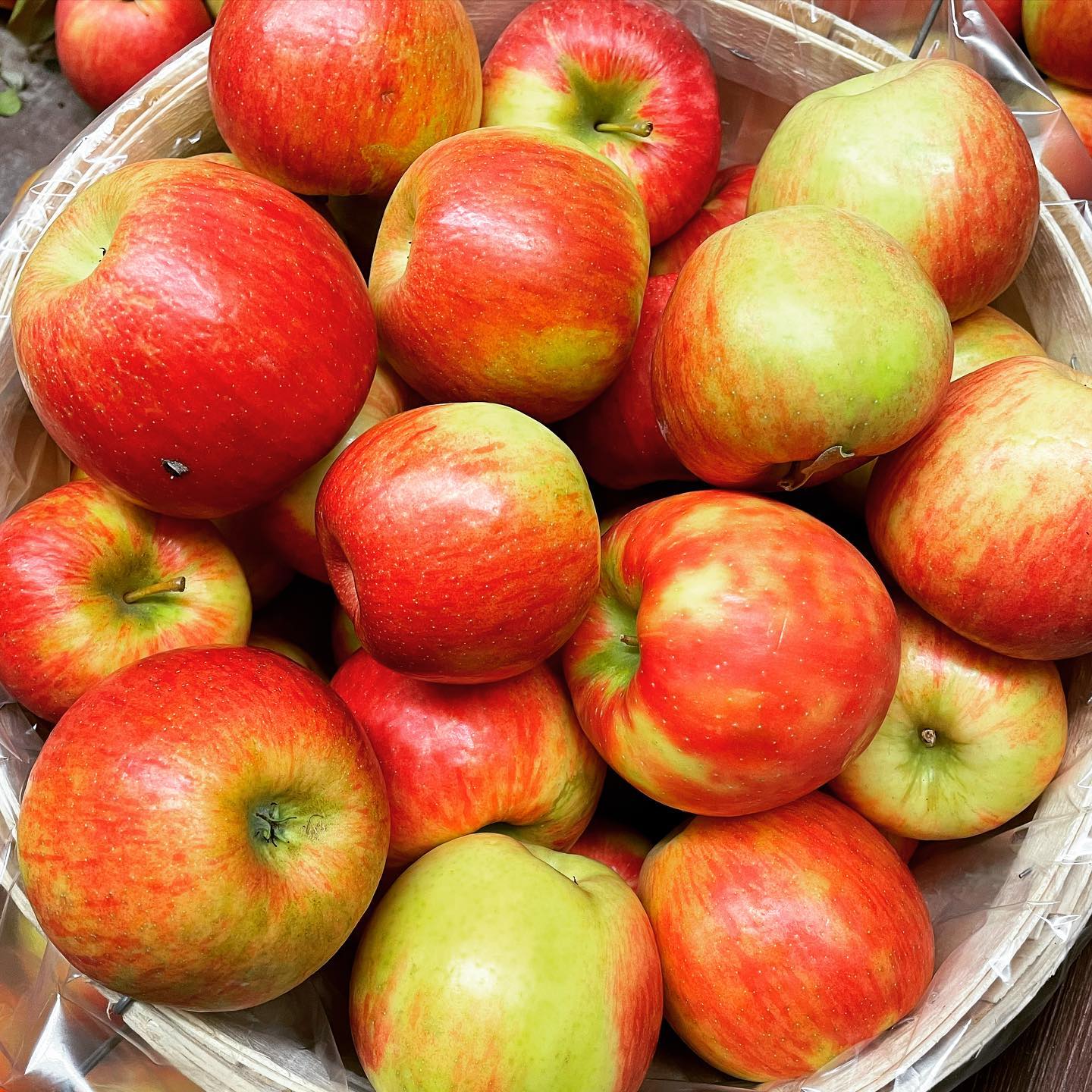 Image courtesy of Nicholyn Farms - In Season Honey Crisp Apples

Pumpkins, apples, corn, carrots, beets, turnips, radishes – the list goes on! The beginning of Fall also brings one of the best times of the year: harvest season. This Fall, let's commit to enjoying all the great harvest items that come with the change of weather.

Find all the seasonal products you might be looking for from our local Barrie & area farms and markets. Check out the markets at Nicholyn Farms and Barrie Hill Farms. Also, visit the Barrie Farmers Market on Saturdays from 8 am to 12 pm in the parking lot behind City Hall on Collier Street.

---
Enjoy Quintessential Fall Activities & Events
---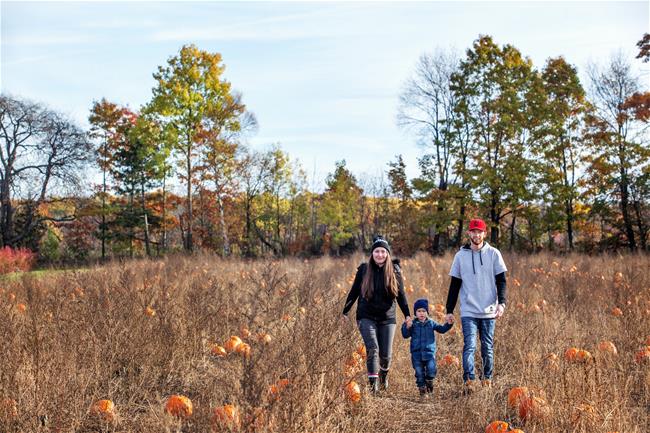 Image taken by Nat Caron

What would fall be without the quintessential seasonal activities we all love?

Channel your inner Hallmark movie character and attend some of the fantastic fall events taking place in the Barrie & area.
Open from September 13th until October 31st, enjoy the Fall Festival at Chappell Farms. This amazing event is a fun one for kids and adults alike! Visit the animals, run on the hay bale run, explore the corn maze, ride on the tricycle track and pick your perfect pumpkin in the fresh air! Admission also includes one pick-your-own pumpkin!
Every weekend, celebrate the fall season with Rounds Ranch at Pumpkin Mania! Enjoy over 22 activities in Ranchland for hours of great outdoor fun! Some featured fall fun activities to check out include the corn maze, pumpkin bowling, pie-eating contest, sack races, pony rides, the tumbleweed turnabout, and so much more! Additionally, take a tractor ride to the pumpkin patch and pick your favourite FREE ANY size, ANY colour pumpkin!
Beginning Thanksgiving Weekend (October 9th, 2021), the Halloween spirit will be in full swing at Drysdale's Haunted Harvest Village! Running each weekend until Halloween, head to Drysdale Tree Farm in search of the great pumpkin and enjoy their spooky activities! Their modified COVID-safe "Psycho Path" walking trail will feature actors along the path for an enhanced experience. Additionally, their Evergreen Store will fulfill all your needs, from corn stalks and hay bales to devilish delights for decorating your home inside and out.
---
Decorate Your Home with the Colours and Warmth of the Season
---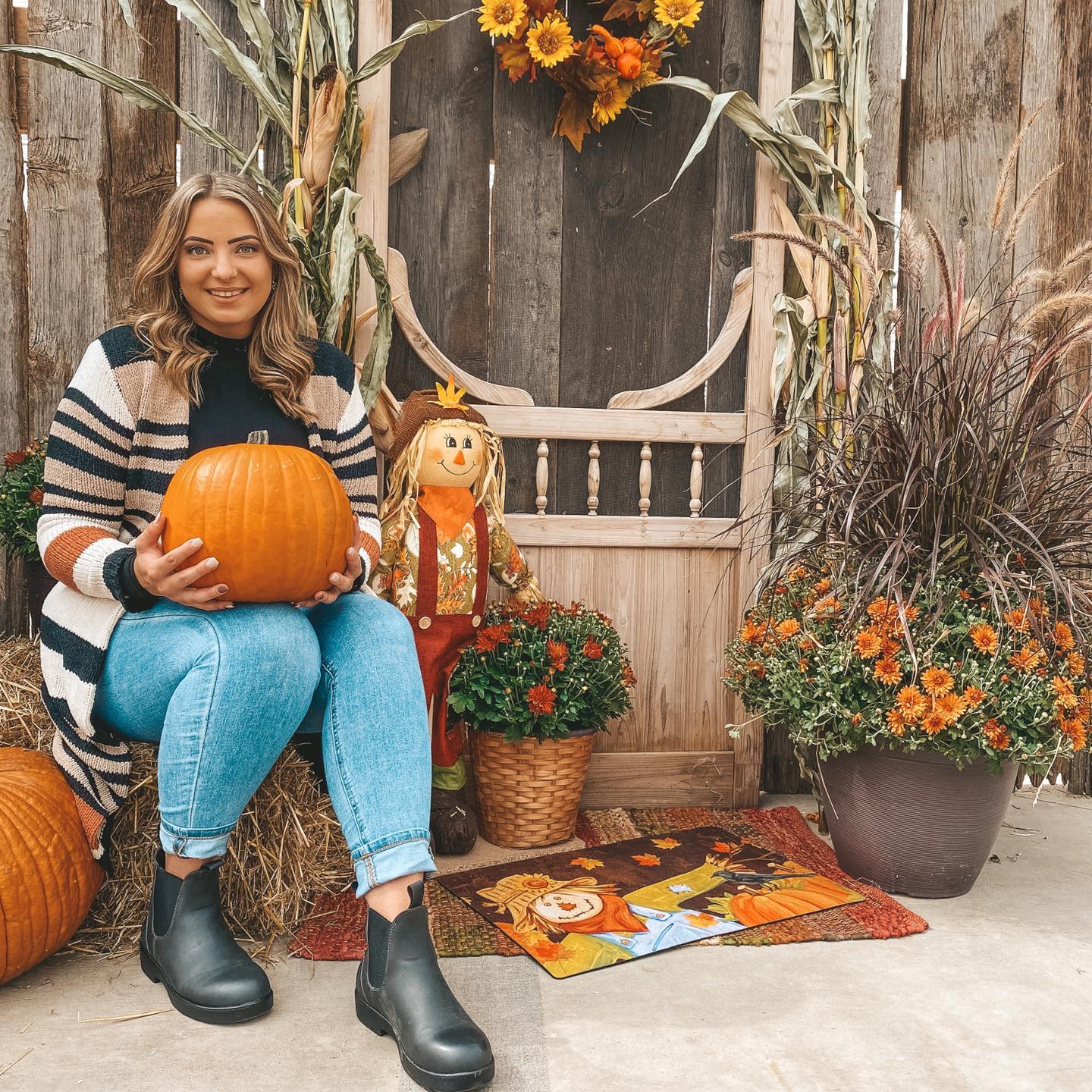 Image courtesy of Bradford Greenhouse Garden Gallery - Fall Decor

While nature's magic is happening outside, create the cozy home of your dreams inside. Find all the seasonal decorations, plants, and scents you might need within the beautiful selections of products carried by our Barrie businesses.
Bradford Garden Gallery is your one-stop shop to fulfill all your home décor and garden needs. Find seasonal plants, indoor & outdoor décor and more.
Browse locally handcrafted goods from over 70 local makers at the Artisan Boutique. Their selection includes everything from woodworking, glass and pottery to children's items, candles, and edibles.
Find something for every room in your home at Our House. Located in Downtown Barrie this beautiful store carries everything you might need to decorate your home for the season. Browse their selection of fall items in person or online today!
---
Fall-ify your wardrobe

---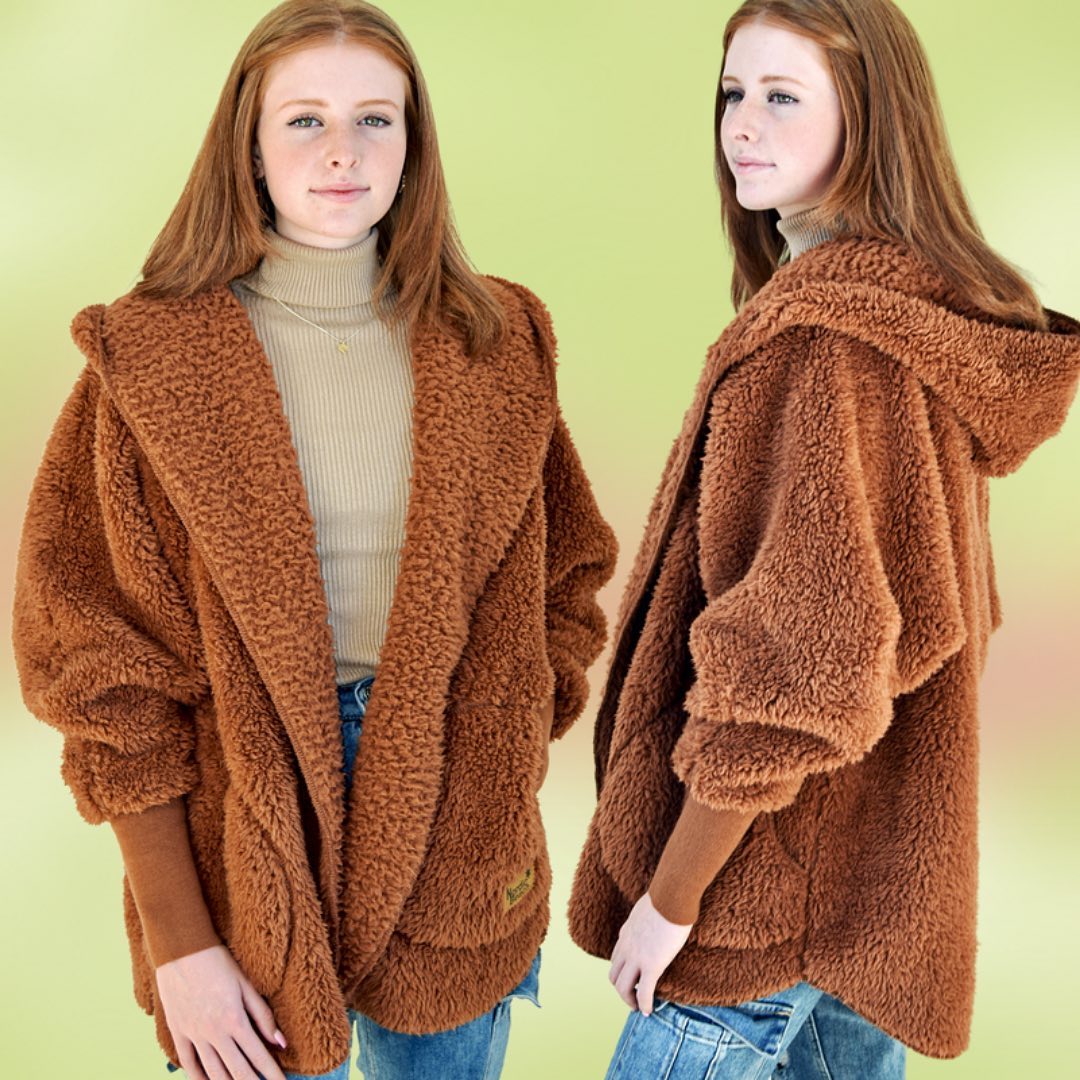 Image courtesy of Janet Kemp Ladies Fashion - Nordic Beach Wrap in the colour Fall Harvest ($140).

With Fall comes colder weather and seasonal colours! It's time to curl up in your oversized sweaters and embrace those bright orange and burgundy pieces into your everyday mix. Barrie is where you need to be to find everything from chunky ankle boots to classic trench coats!
---
How do you make the most of your Fall in Barrie?
Let us know on Instagram and Facebook @tourismbarrie! - And make sure to follow us there for updates on all things Fall fun!


---