It's cold and snowy out there and, even though you might want to, staying cooped up all winter is not an option, right? Sometimes finding things to do outdoors in the cold winter months can be challenging, especially when involving children.
Luckily, Barrie is home to a wide variety of winter fun activities for everyone to enjoy. Our winters are one of a kind. Amid the crisp air and snowfall, Barrie becomes a winter wonderland receiving approximately 100 inches of snow per year!
Enjoy the outdoors together this winter! To help you with your winter fun planning, we've rounded 6 activities the whole family can enjoy. Bundle up and get outside with these fun winter fun activities in the Barrie & Area.
Enjoy the thrill of snow tubing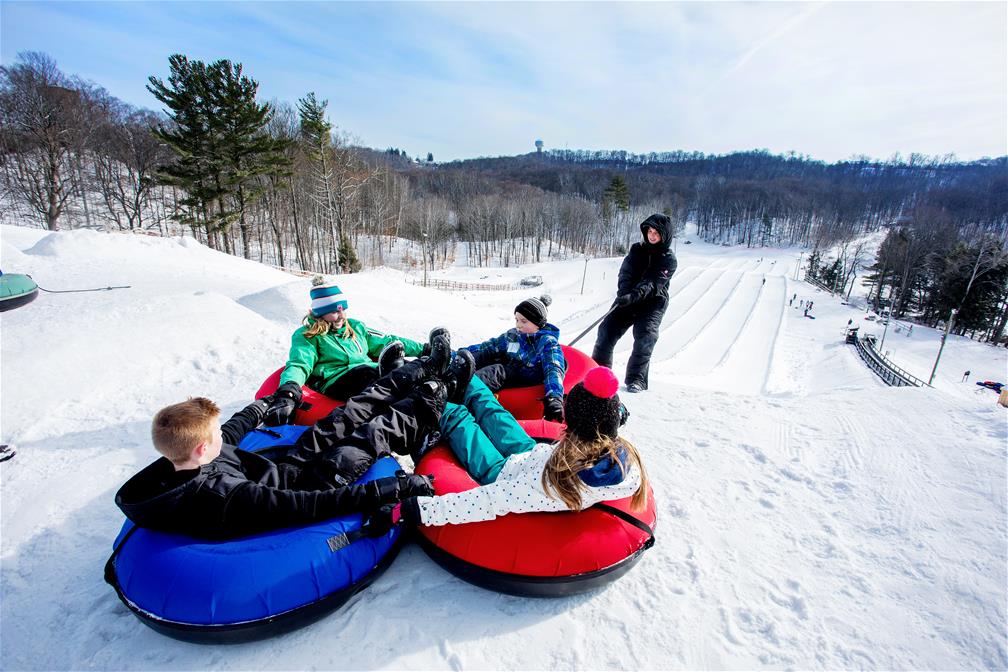 Snow tubing is a great winter pastime that everyone should experience! No skills are necessary for this excellent winter activity the whole family can enjoy. Grab your friends & your family and prepare for the thrill!
Ski Snow Valley Resort and Horseshoe Resort are your go-to location to enjoy this activity! The newly expanded Tube Park at Horseshoe Resort features the longest snow tubing hill in Ontario, with 10 chutes to fly down and a magic carpet to whisk you back up to the top. And, at Snow Valley, experience one of the best snow tubing terrains in Ontario with 3 lifts and 14 chutes over 10 stories high!
Although they might not offer the same experience as our local resorts, many of Barrie's local parks have hills, providing a great free alternative for snow tubing. Purchase some sleds or snow tubes of your own and fly down the hills. It's important to note that these hills are not regulated by staff or the city. Use them at your own risk.
Visit a local rink for a family skate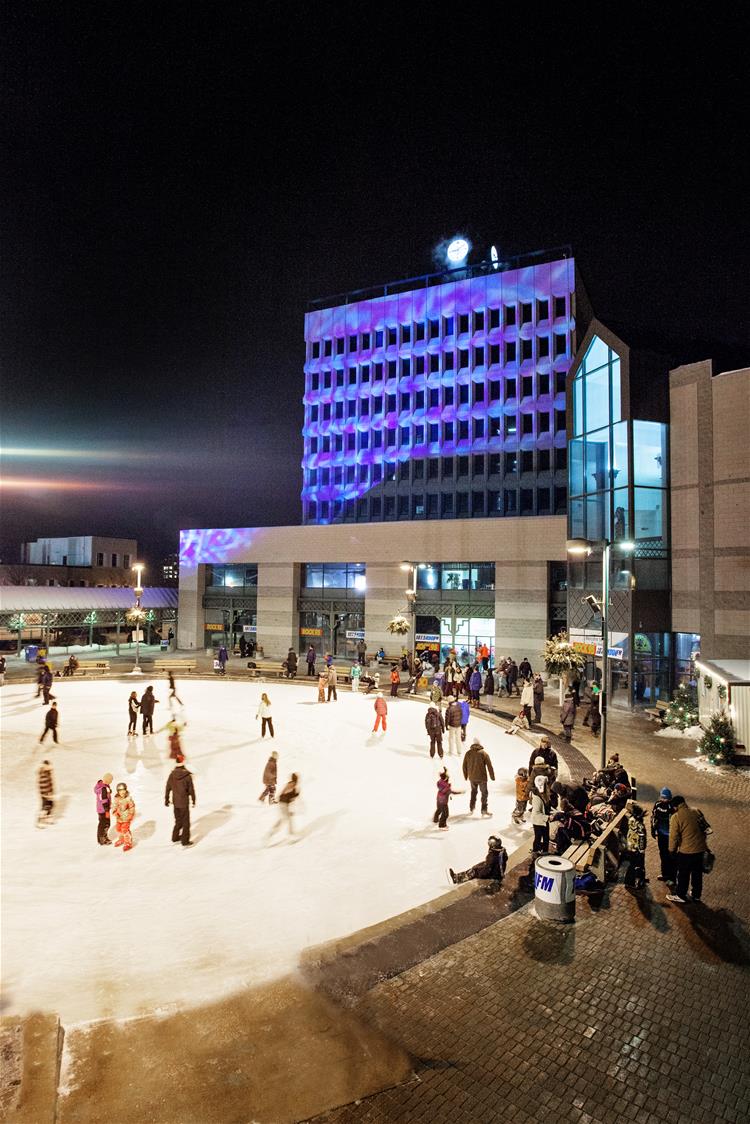 Skating is one of the quintessential winter activities to enjoy with family over the winter months! Whether you're an experienced skater, starting out or perhaps trying to get back into the grove, Barrie offers a variety of indoor and outdoor skating rinks to enjoy at all skill levels. Lace up your skates and get out there!
Ski and snowboard your way down the local hills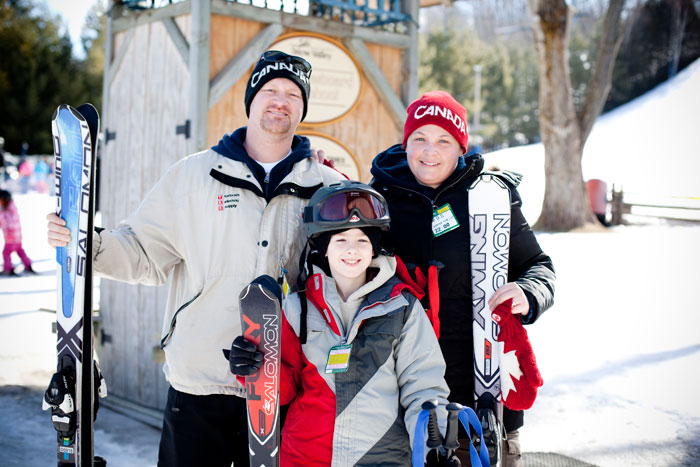 As a leading ski destination, Barrie has more fun and more runs than anywhere in Ontario!
Enjoy a range of alpine ski hills or cross-country trails. Barrie's ski destinations are situated in the heart of Ontario's natural snow belt and feature state-of-the-art snow-making facilities to ensure a powder-perfect experience. Barrie's ski hills are great for the veteran adventure-seeker wanting more time on the hills than in line-ups and new skiers and families wanting to experience winter at its best.
Horseshoe Resort, Mount St, Louis Moonstone, Hardwood Ski & Bike and Snow Ski Resort each offer a unique experience with amenities the whole family can enjoy! Pick the one that best suits your needs, or visit them all!
If you're new to skiing or snowboarding, each ski destination offers lessons and rentals so that you can experience the new sport with ease. If you expect to be a frequent visitor to the local hills, make sure to get yourself a season's pass at the resort of your choice!
Make snow sculptures at a local park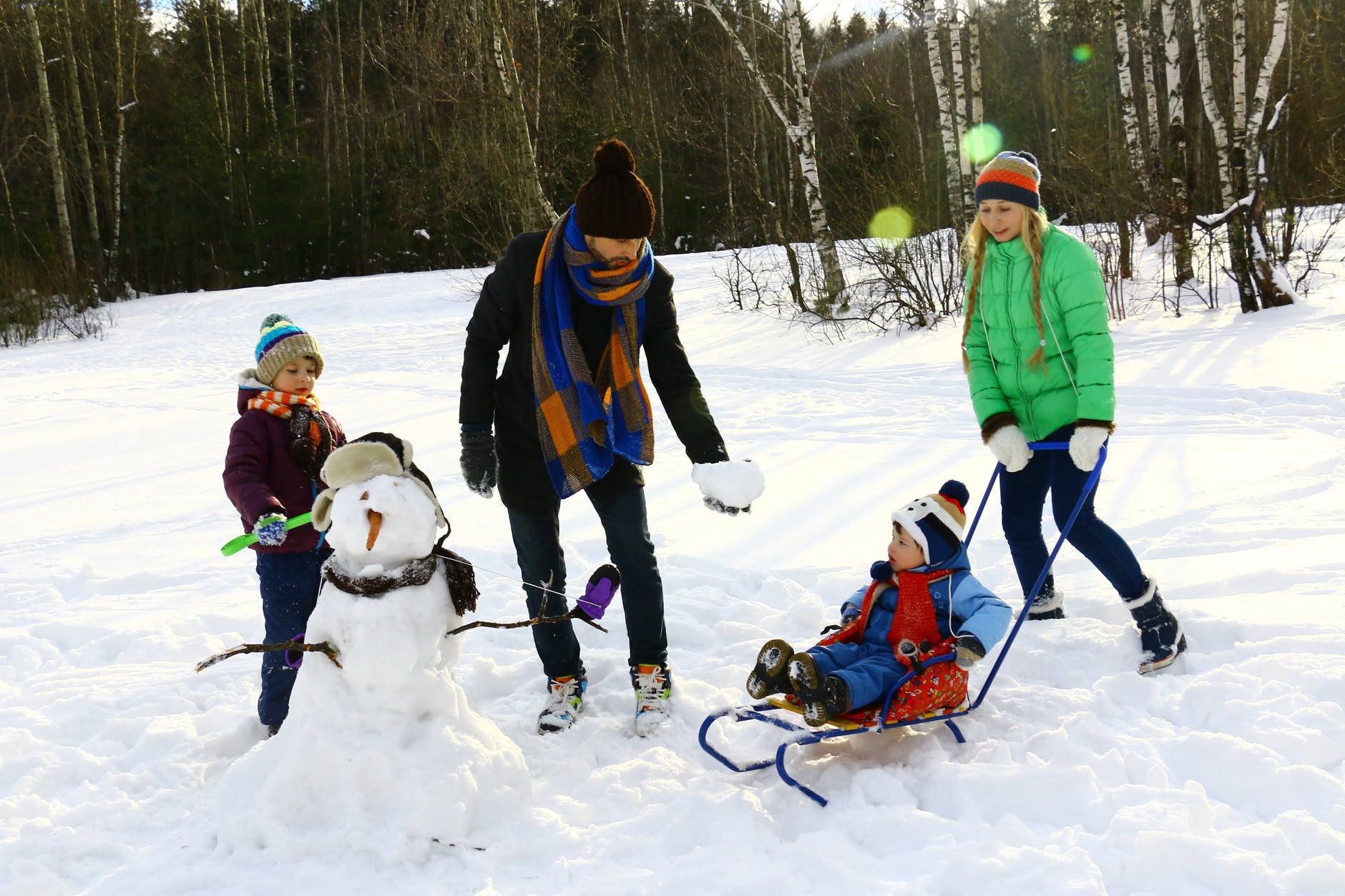 Over the winter months, Barrie's local parks become a blank canvas for your family to decorate with snow sculptures!
Find an abundance of snow and space to utilize at local favourites Sunnidale Park, Allendale Station Park, Centennial Park and many more. Perhaps you recreate your family as snow people, make a gigantic snowman or try your hand at making an igloo - the options are endless.

No matter what you choose to create, tag us in a picture of your creations at @tourismbarrie on Instagram or Facebook for a chance to be featured!
Enhance your family hikes on the trails with snowshoes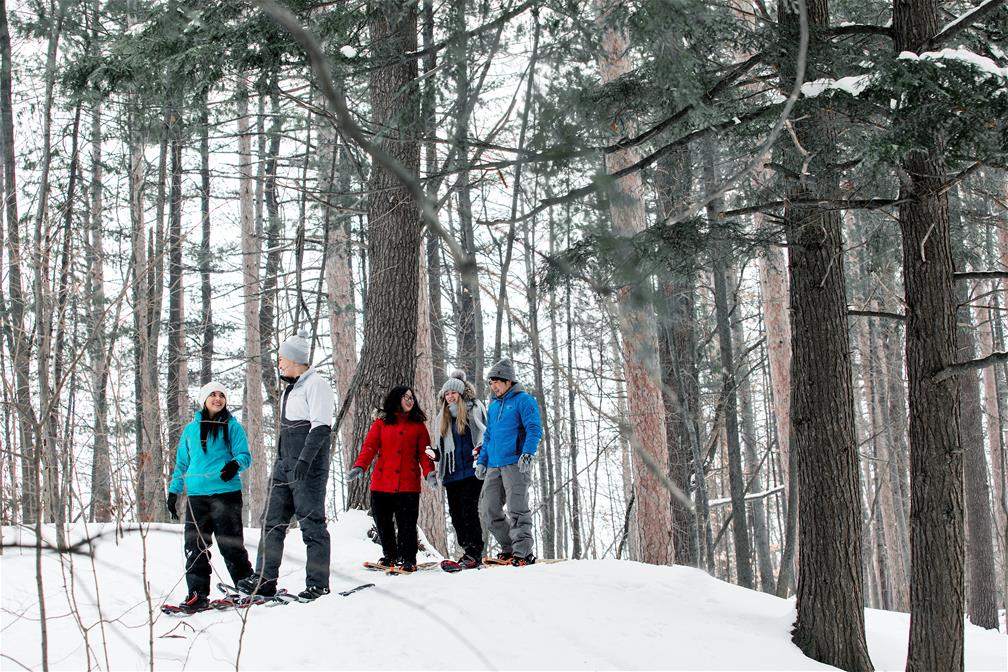 Barrie & Simcoe County is home to some incredible trails that the whole family can enjoy. If you're looking for ways to elevate your winter hikes, make some tracks of your own by gearing up with some snowshoes!
Snowshoeing is a fun, easy and family-friendly activity to enjoy this winter! Venture onto some of the pristine ungroomed local trails or visit one of the local businesses offering snowshoeing routes to trek. To name a few, check out the Ski Snow Valley Resort, the Wye Marsh Wildlife Centre and the Scenic Caves Nature Adventure, but find more here.
Need to buy some gear? Find all you might need from local favourites retailers: L.L. Bean, MEC, Cabela's, or Sojourn.
Attend local festivals and events



Barrie & Area has an abundance of cultural festivals and events to keep you and your family entertained throughout the year. Particularly over the winter months, many of our local businesses host events to celebrate the winter season and make lasting memories together.
Check out our round-up of festivals and events here: https://www.tourismbarrie.com/festivals-events
---
Travelling to Barrie for a Winter Adventure?
Plan ahead to ensure you can make the most of your winter adventures. Be sure to contact each business to make reservations, book timeslots or purchase passes before arriving. And, if you're looking for more ways to experience Winter Fun in Barrie, look here!



---