We're sure that many of us can agree that a bad day with coffee is better than a day without it. Of course, you can always go to your local Tim Hortons or Starbucks to get a quick coffee, but sometimes you want something a little more special.

Whether it's for a date, study session, to hang out with friends, on your way to work or to relax on your own, having a great cup of coffee by your side can make your experience even better. We've put together a coffee lover guide to make your search for the perfect cup of coffee in Barrie a little easier! Let's dive into it!
Homestead Artisan Bakery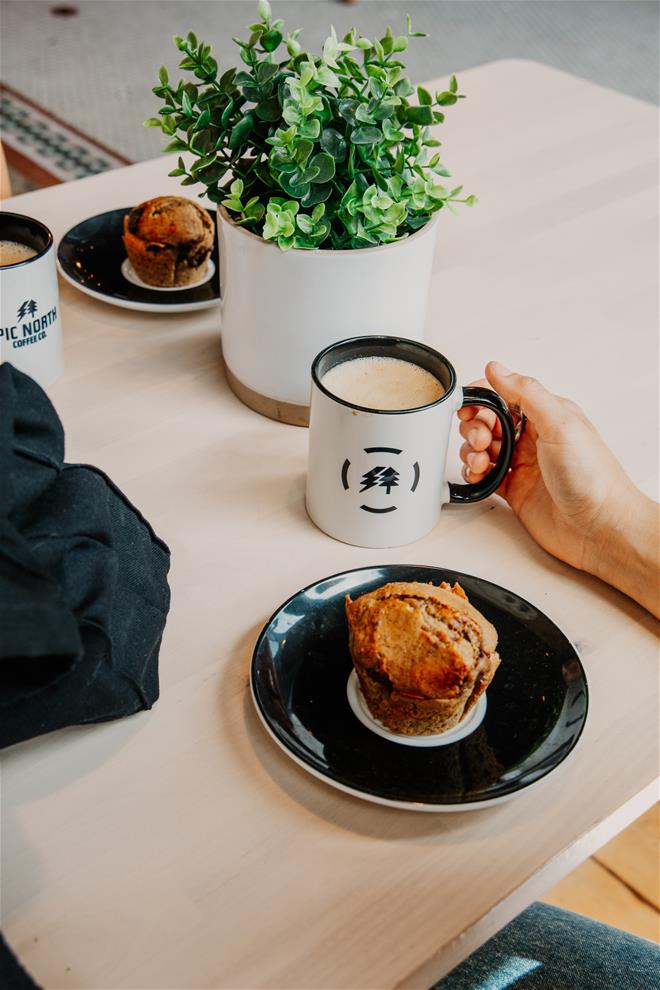 Address: 80 Dunlop St E
Located in the heart of the City on Dunlop St E in Downtown Barrie, stop by Homestead Bakery for one of their freshly in house-roasted coffee blends from Epic North Coffee Co. Offering all the core options as well as some fun favourites like Cortado or Nitro Cold Brew, you're sure to become a regular here.

While you're already visiting our friendly neighbourhood bakery, make sure to choose from their delicious specialty authentic long ferment sourdough bread and delicious baked goods or enjoy a sit down meal. Including dishes like their sourdough waffles or avocado toast, their breakfast menu is available weekdays until 11:30 am and weekends until 1:30pm, so you can enjoy it even after sleeping in. The lunch menu is available daily after 11:30am and includes six delicious dishes including their Garden Lox, Bruschetta Salad and their House Pizza by the Slice.
Homestead Bakery was featured on Food Network Canada's Project Bakeover in July 2021. Check it out here!
Common Good Café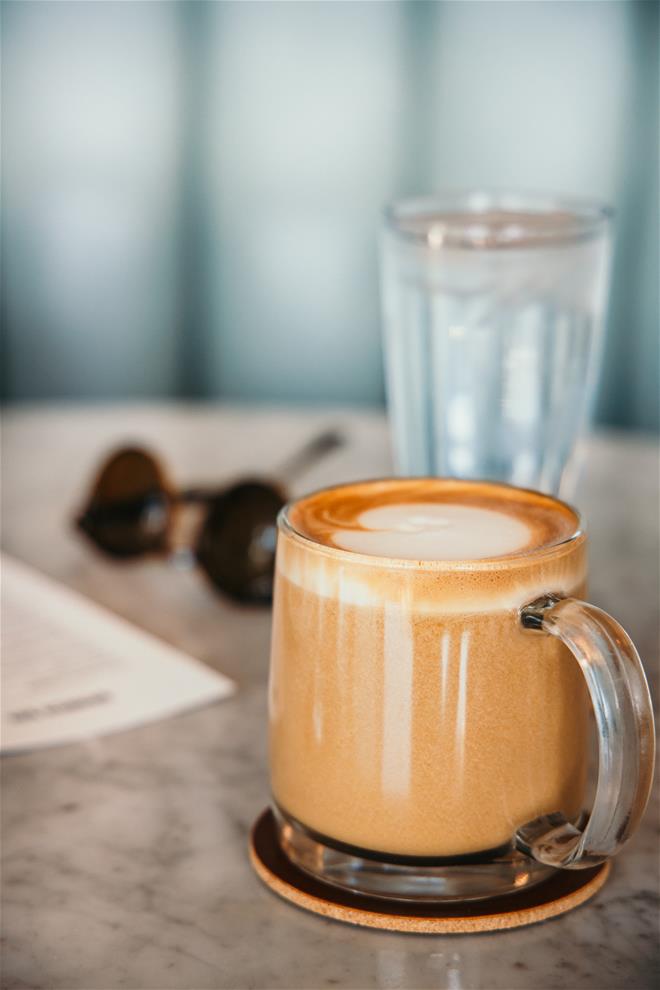 Address: 85 Bayfield St
The Common Good Café is one of Downtown Barrie's finest spots to find exceptional coffee, among other things. They are the place to go for the Wi-Fi users, the crossword doers and the conversation starters.

Whether it's for your early morning wake-up, your healthy midday café break or an indulgent evening social house outing, the Common Good Café will have something for you. Select from their 'Hot Stuff' section of their menu and enjoy their regular coffees, americanos, cappuccinos, lattes, specialty lattes and more, along with some great dishes to dig into.
Freaky Wizard Coffee House & Pop Culture Emporium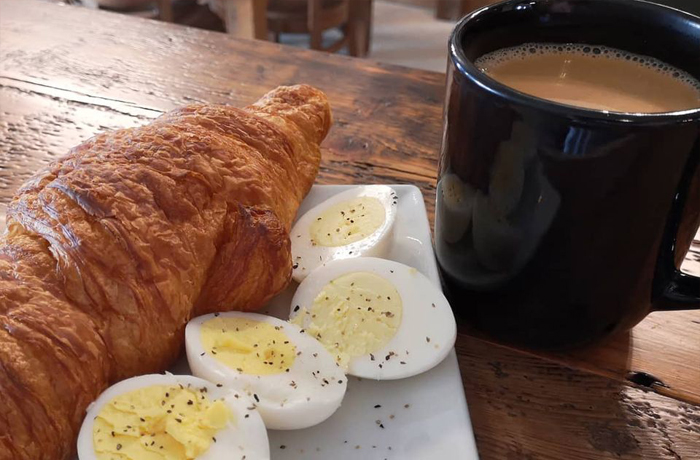 Address: 130 Bell Farm Rd Unit 13A
The Freaky Wizard helps people embrace their inner wizard by providing an immersive magical atmosphere for students, families and professionals, to share a love of geek and pop culture, while enjoying locally sourced coffee, teas and confections. They serve the finest, fair-trade, locally roasted coffee; sustainable teas; locally produced snacks and treats; and other magical confections that bring comfort, joy and inner strength to their wizardly customers. In addition, they also sell a variety of products to feed the appetite of geeks and pop culture fans such as Harry Potter items, vintage and collectible toys like Star Wars, LEGO sets, Funko Pops, costume items, comics, books and much more!

This café-toy store brings you an immersive experience you can only find in a place that combines a location like Disneyland or Universal Studios with a toy store and coffee shop. It makes for an ideal place for all people to hang out, study, dream, and play games while enjoying some great hot beverages including their regular & pour-over coffees, mochas, lattes, cappuccinos and more.
Lazy Tulip Café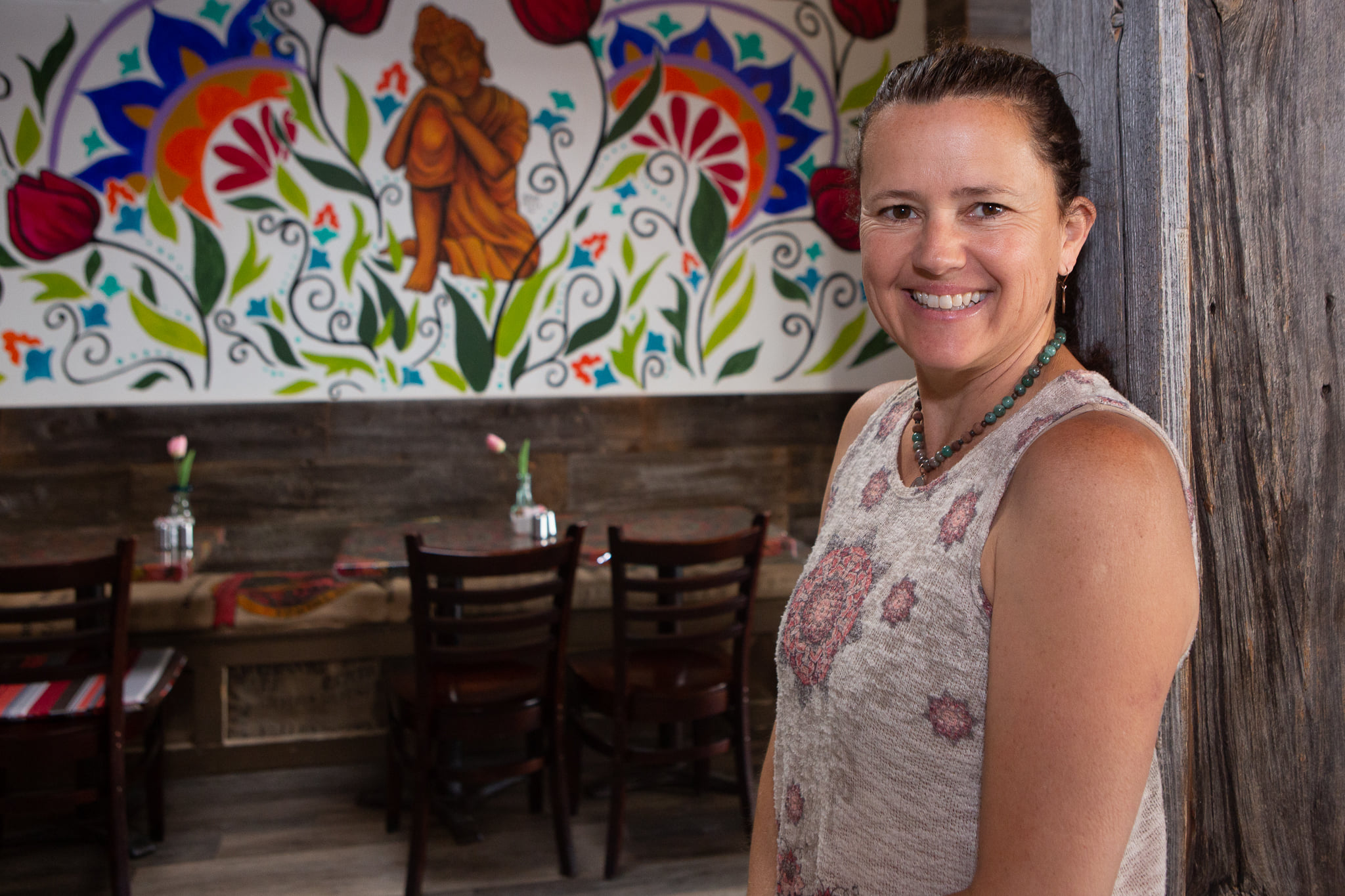 Address: 151 Bradford St.
This locally-owned café has recently moved from their Downtown Barrie location to a new takeout only location in Brock Park, Barrie. Serving delicious breakfast and lunch menus, starting September 10th 2021 the café will be back in service seven days a week for you to enjoy!

At the Lazy Tulip Café, they value clean, fresh food, locally sourced ingredients and have plenty of vegan options. They make everything in house including their bread, soups, and all their baked goods offering gluten-free & vegan options on both menus. Coffee is one of their specialties featuring Planet Bean Coffee out of a small micro-roaster from Guelph along with sustainably sourced teas from Pluck Tea. Let's just say, if you have never tried a Golden Milk Latte, this is your chance!
More Great Locations to get Great Coffee in Barrie!
Let us know about your local coffee favourites on Instagram at @tourismbarrie!