In today's day and age, we're all looking for that great shot! Whatever the occasion, whether it's for a family photoshoot, engagement shots, graduation pics or just some Instagram-worthy content, there are plenty of great spots in and around Downtown Barrie for you to not only capture but also explore!

Many of Barrie's must-see spots double as great spots for photography, so you can experience the city's top sights while also having a great photoshoot (or two).

Here are some of our favourite spots to get out and capture!

The Spirit Catcher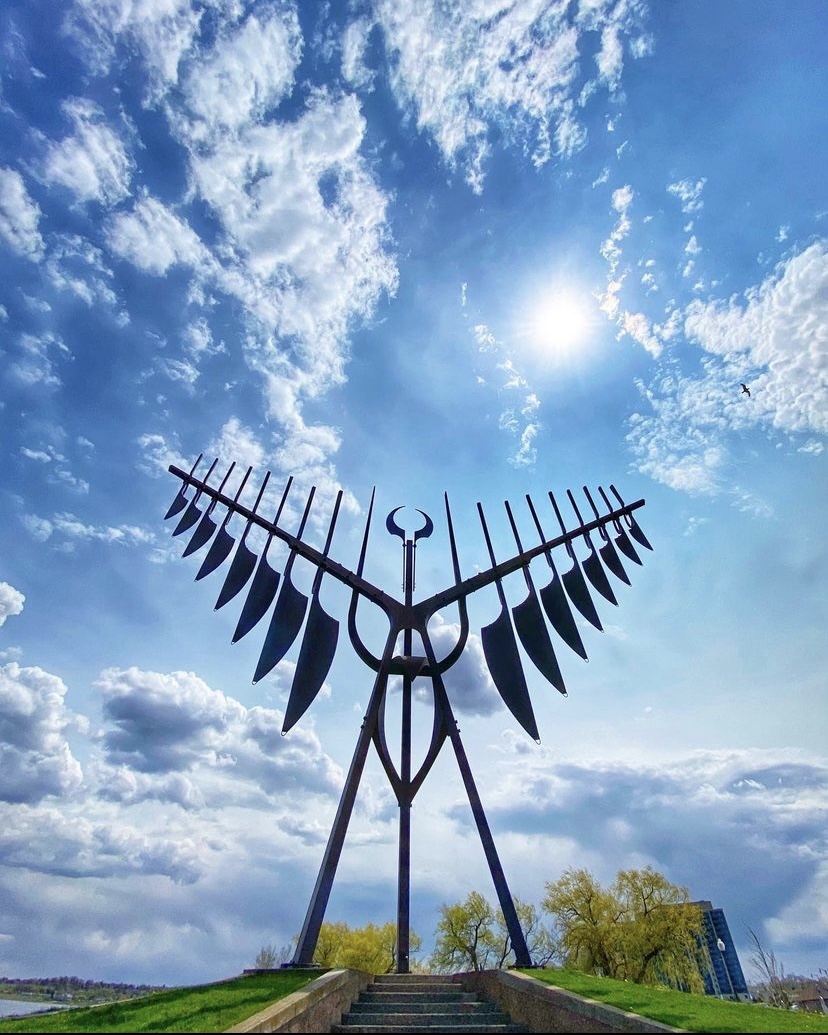 Photo by 365 Project (instagram)

Our one and only Spirit Catcher is a staple location to photograph along the waterfront! The Spirit Catcher has been sited on Barrie's waterfront, at the base of Maple Street since 1987, and it was the first artwork to enter the MacLaren's Permanent Collection. In all 4 seasons, no matter if it's at night or during the day, you're sure to get some great shots of the Spirit Catcher.

Learn more about the Indigenous History behind the Spirit Catcher here!

Along the Waterfront Trail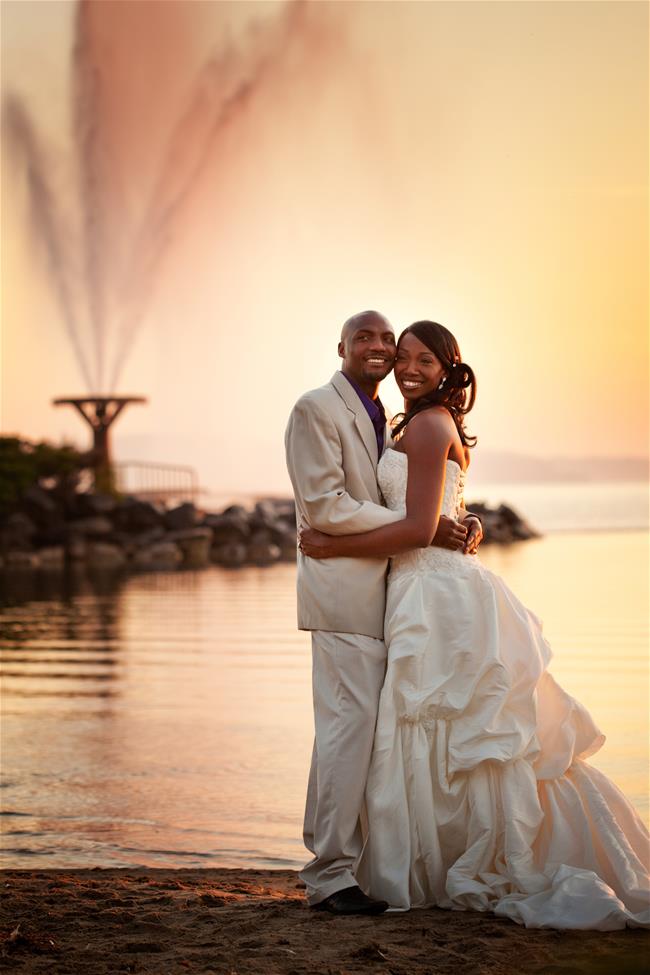 Photo by Nat Caron

The waterfront trail along Kempenfelt Bay is the City of Barrie's shining star. With over 5kms of paths to walk, there are lots of great spots along the way where you can look out and experience the beautiful views while also capturing some great shots!

At the Rainbow Crosswalk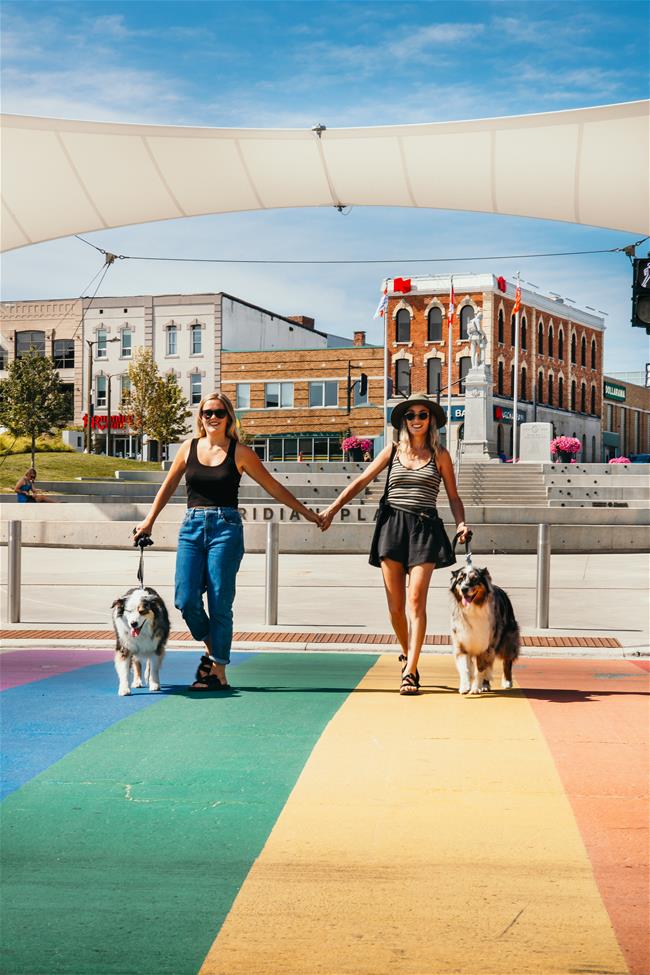 Photo by Nick Laferriere

The rainbow crosswalk located on Simcoe Street between Meridian Place and Heritage Park is a great spot to capture some colourful shots celebrating love, acceptance and unity. Make sure to watch out for traffic and capture your photos quickly between crosswalk times!

While Shopping along Dunlop Street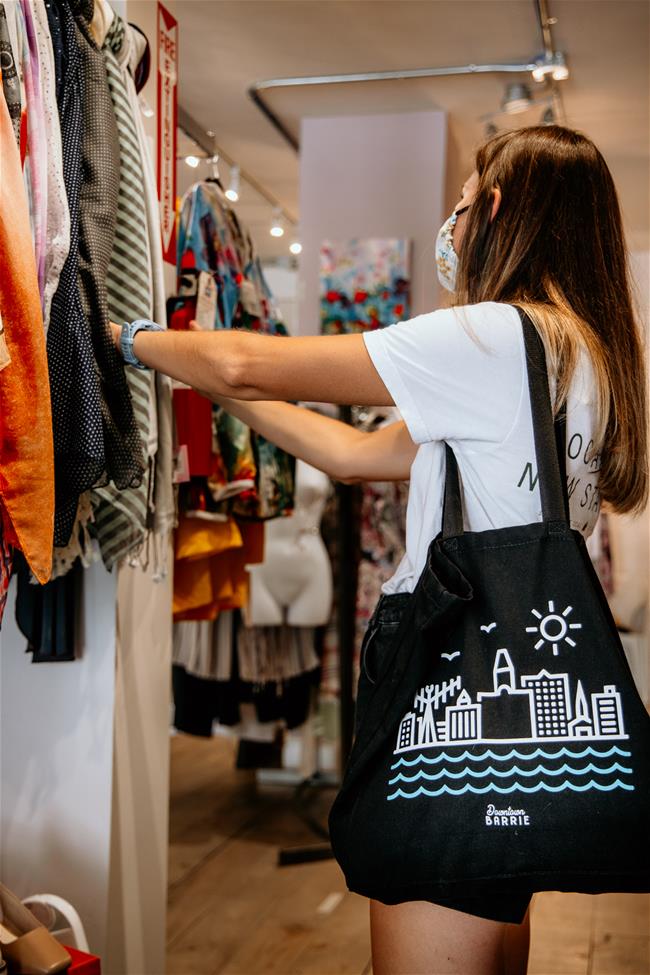 Photo by Nick Laferriere

Throughout Downtown Barrie, you'll find an abundance of fantastic and unique stores that double as great places to do some shopping and great photo opportunities! Staple locations for great pics include businesses like, J'adore Fine Cheese and Chocolates, the Artisan Boutique, Our House, and the list goes on! While you're there, make sure to also support the local businesses you're capturing in your pics by purchasing some of their products and making sure to tag them in all your social media posts. You might even get a feature!

In 2020, Downtown Barrie premiered their OpenAirDunlop initiative as a part of local economic recovery and this year, it's back! Enjoy safe and distanced pedestrian traffic only traffic along a portion of Dunlop Street East every Saturday from June through August. So, no pesky cars in your pictures while you enjoy and capture your time in Downtown Barrie.

The street also recently underwent renovation in 2020 and is now better than ever with new wider sidewalks, green infrastructure, new street lamps, expanded patios and more, making it even more picturesque than it already was!

When Enjoying Local Restaurants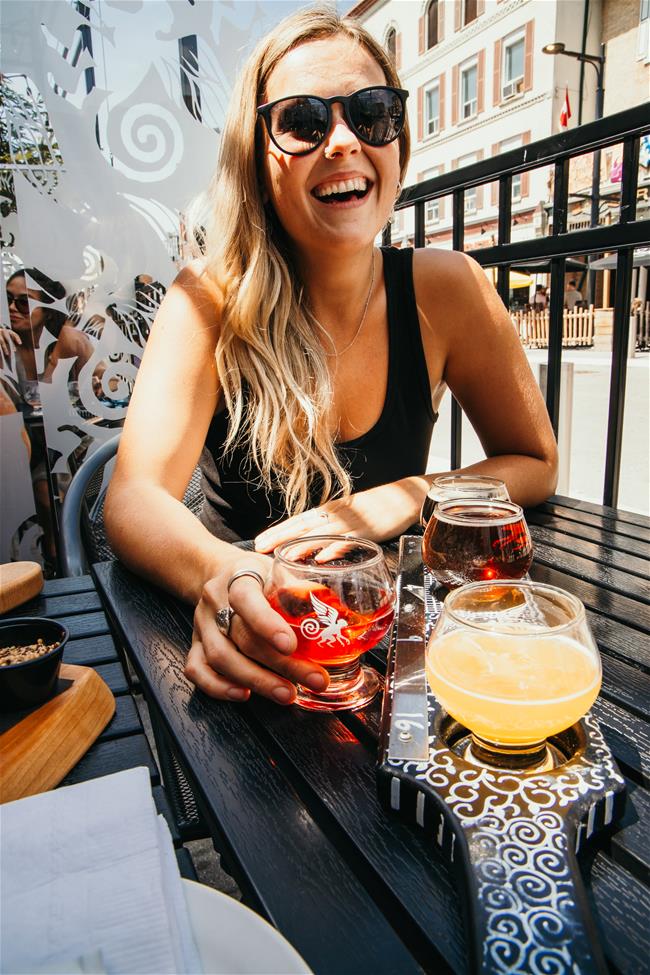 Photo by Nick Lafferiere

For the foodies who love to capture their way through delicious meals, Downtown Barrie has no shortage of fantastic restaurants where you can capture (and enjoy) their fantastic dishes and treats. Find the bulk of locations along Dunlop Street East, Collier Street and Lakeshore Drive.

It's hard to limit our suggestions to just a few, but we'll try anyway. Head to Homestead Bakery for some fresh homemade sourdough bread and pastries, Flying Monkeys Craft Brewery & Tap Room for some local brews, Ripe Juicery for all the health-conscious juices and smoothies your heart can desire and try sit-down favourites like Donaleigh's Irish Public House for delicious pub fare or Il Buco for refined traditional Italian dishes with a waterfront view.

At the Maclaren Art Centre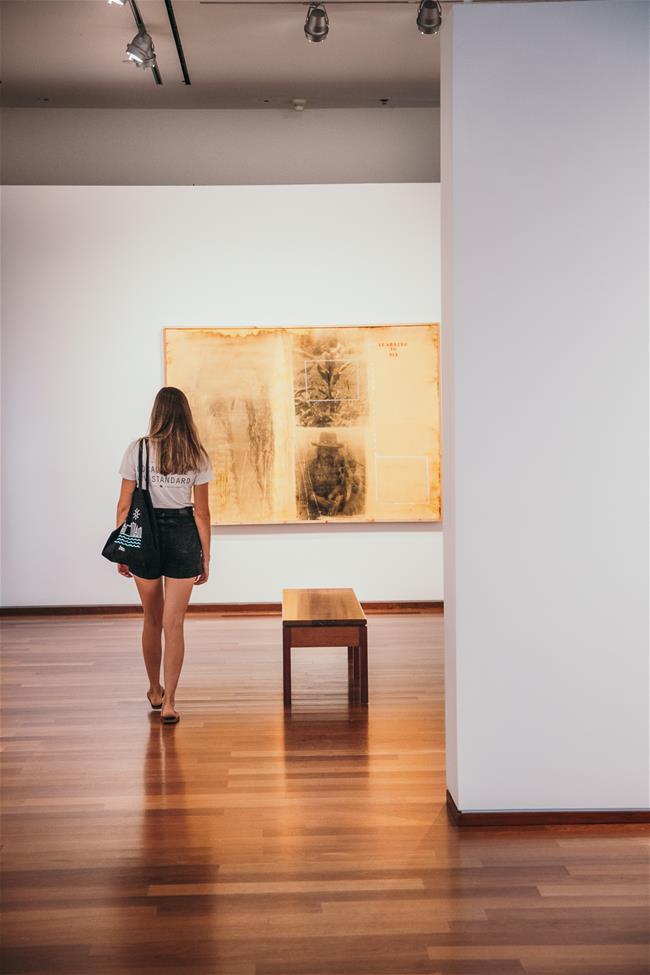 Photo by Nick Laferriere

Whether you're going inside or staying outside, the Maclaren Art Centre is a great downtown Barrie spot to see and learn about some local art. It also doubles as a great spot for capturing some artsy pics for your feed. The exterior of the building sports beautiful architecture and pieces of art to see and capture, with views looking towards the waterfront. Inside you can explore their permanent collection of 27,408 works of art and channel your artsy art gallery aesthetic with pics taken along the way. You're sure to be inspired!

Allandale Station Park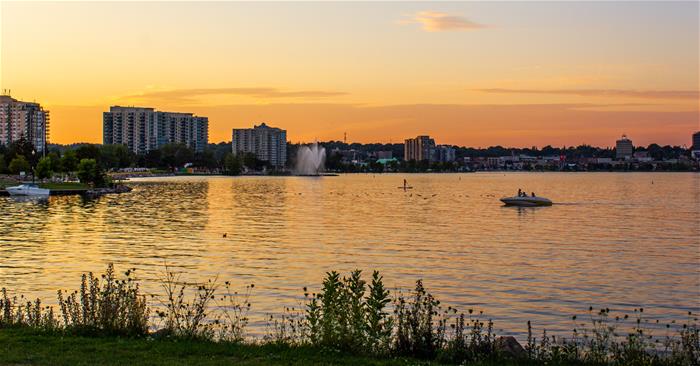 Photo by Daniel Spence

From Allandale Station Park, visitors can capture beautiful shots of Downtown Barrie's waterfront and the Downtown Barrie skyline. From this location, you'll be able to see spot key locations along the waterfront like Centennial beach, the Barrie marina, our previously mentioned Spirit Catcher, the downtown core and more!
Park at the Southshore Centre and head into the park for a walk or bike along the waterfront trail and maybe even have a picnic with a view!

Barrie Marina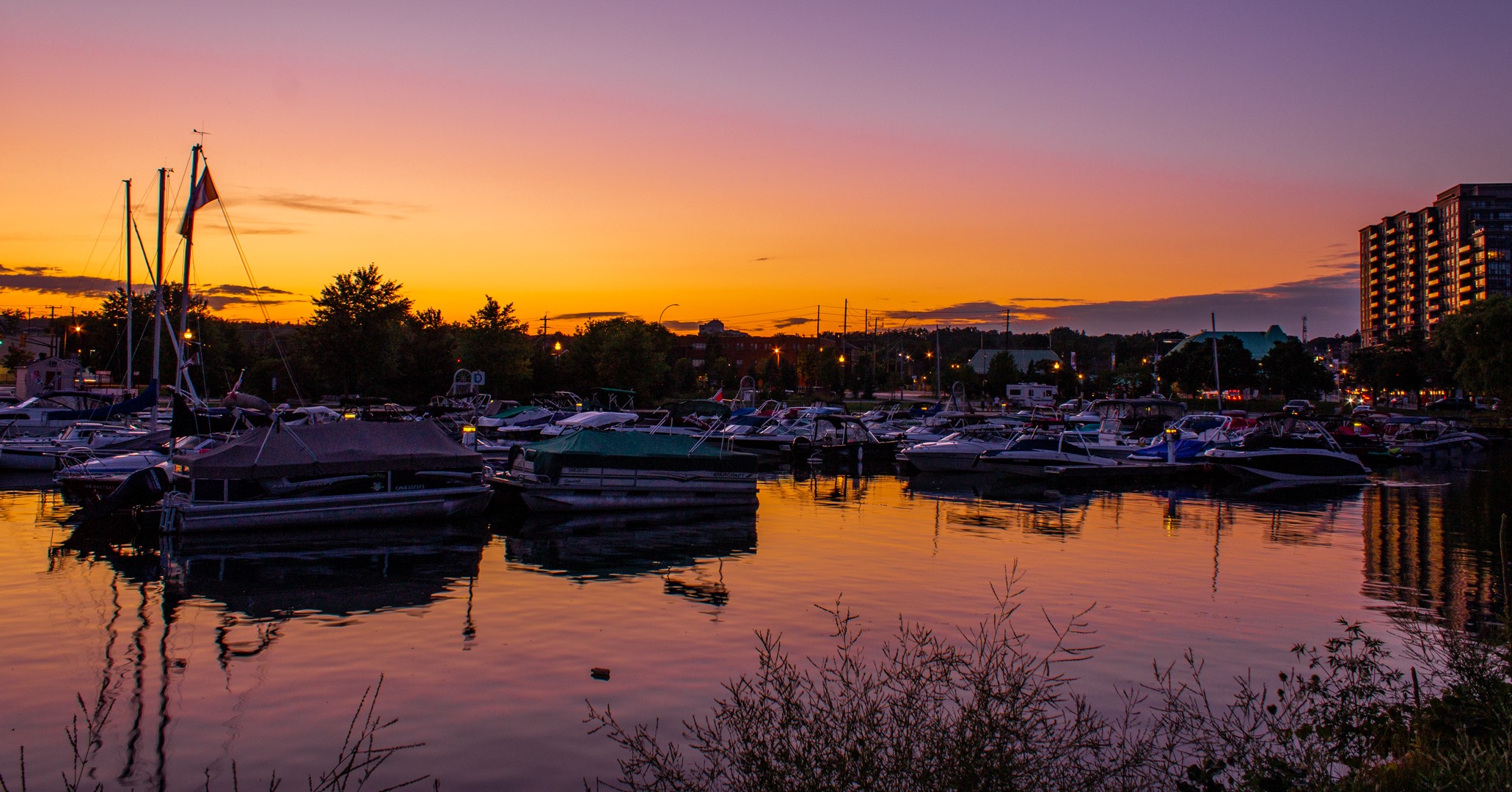 Photo by Daniel Spence

Especially in the Summer months, the Barrie Marina is a fun and beautiful location to explore and capture. As you're walking along the boardwalk, look at all the different kinds of docked boats, spot the schools of fish in the water or maybe even see some baby geese if you're lucky. With Kempenfelt Bay in the background, not only is this a great spot to explore, but looking back, your pics are sure to make you think you were splurging on travels abroad!
Heritage Park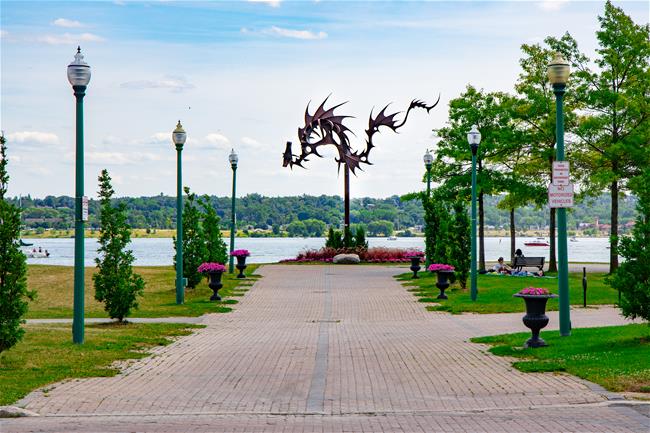 Photo by Nick Lafferiere

Heritage Park is an ideal spot for some relaxing time along the waterfront, as well as some picturesque park pictures. The bridges make for fun spots for portraits, and all around, you can take in the views surrounded by beautiful selections of greenery and flowers. Walk along the paths or find a spot on one of the benches or in the gazebo.
The Sea Serpent sculpture is also a great feature of Heritage Park. Located right next to the water, this sculpture is created by the same maker as the Spirit Catcher. It was installed in 2016 and has become another staple piece of art along our Barrie Waterfront. Make your way down to Heritage Park to discover this enchanting piece of art!


---
Take some picturesque pics? Tag us in them with @tourismbarrie and #visitbarrie and you have a chance to be featured on our feed or stories!

---