Although Barrie & its surrounding area is the place to be for your winter ski & snowboard adventures, not everyone is a fan of those activities. For those who fit into that category, you might be wondering what else there is to do in Barrie?

Barrie is home to an abundance of winter activities, and we're sure you'll find one you love! Here are some of our best recommendations for alternative winter activities for non-skiers.

For more information about travelling safely during COVID-19, click here.
---
Snow Tubing
At the top of our list of alternatives to skiing and snowboarding is snow tubing! This fun activity is available for you to enjoy at both the Horseshoe Resort and the Snow Valley Ski Resort. Perfect for the whole family, snow tubing makes for a great and thrilling winter outing to try out if you haven't already!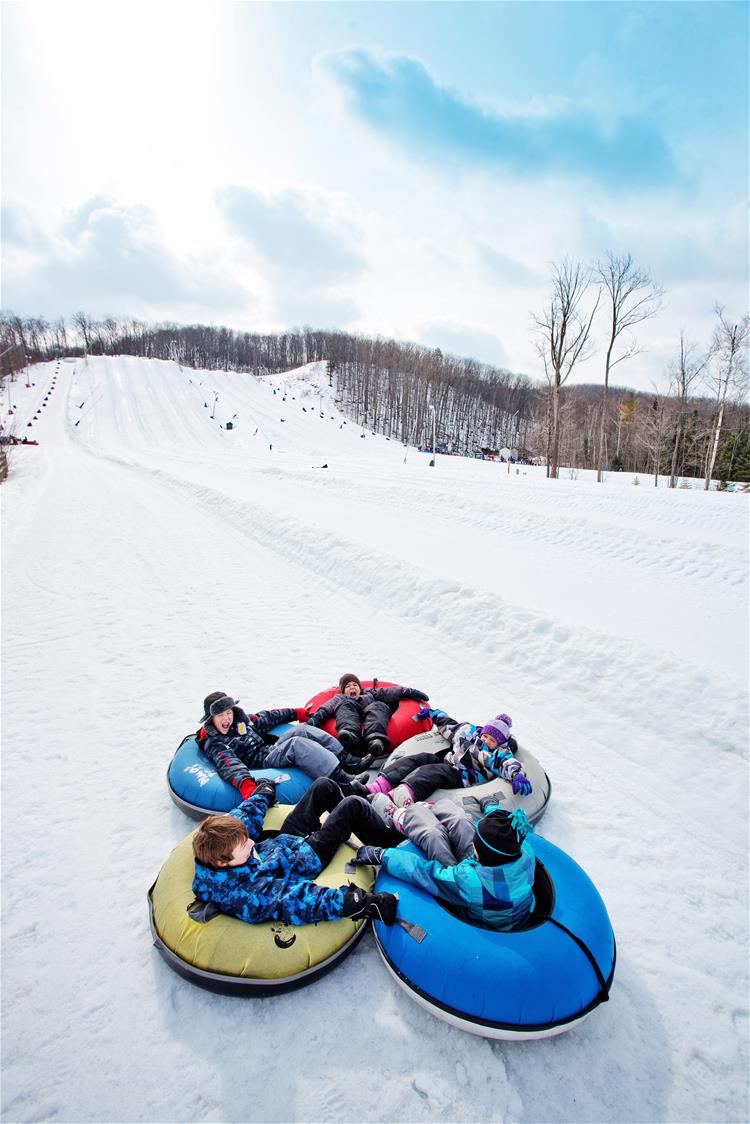 ---

Skating
With many outdoor and indoor rinks available in Barrie, skating is a must-do activity for any non-skier or snowboarder. Stay updated on rink openings and closures through our website or contact the City of Barrie Parks Department at (705) 739-4255.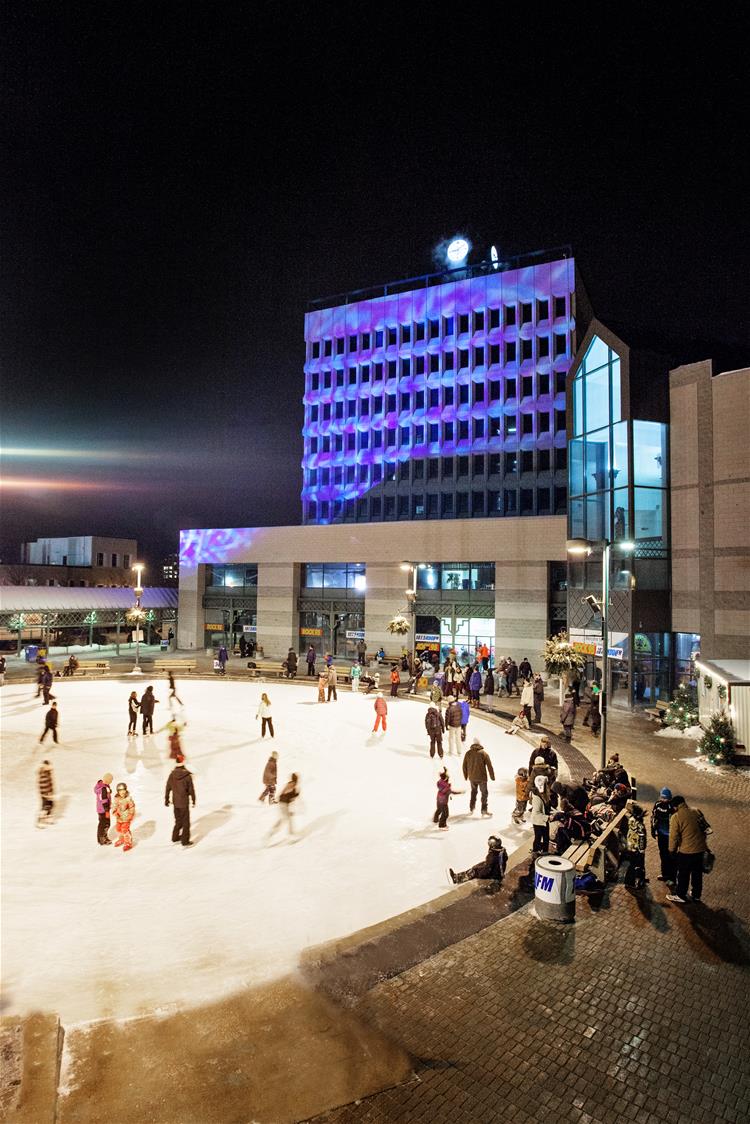 ---

Ice Fishing
Fishing in Barrie is a year-round activity to get out and enjoy!

In the summers, there's no better place to be than Kempenfelt Bay for all your fishing fun, and in the winters, it's no different! As the weather gets cold and the water freezes over, the Bay transforms into a village of ice huts. If you haven't already in the past, this year, come try out this perfect socially distanced activity and see if you can get a lucky catch.

For more information about guide services or hut rentals, check out our page here.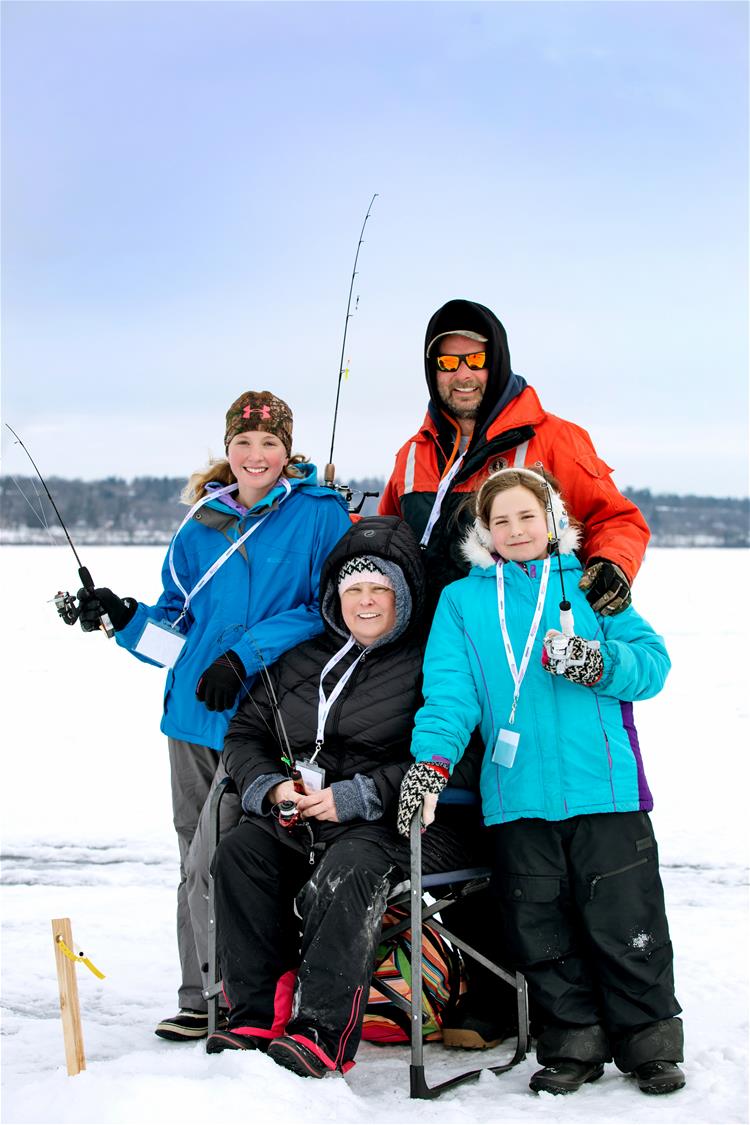 ---

Sleigh rides
We're sure you've seen sleigh rides in movies or tv shows but have you ever tried it for yourself? Whether it's for a romantic excursion or a fun family outing, experience winter in a whole new way! Create memories to last a lifetime while dashing through the snow on a horse-drawn sleigh ride and enjoy the pristine winter views that Barrie has to offer. Look into Rainbow View Farms or Rolling Sands Percherons to book your sleigh ride adventures today!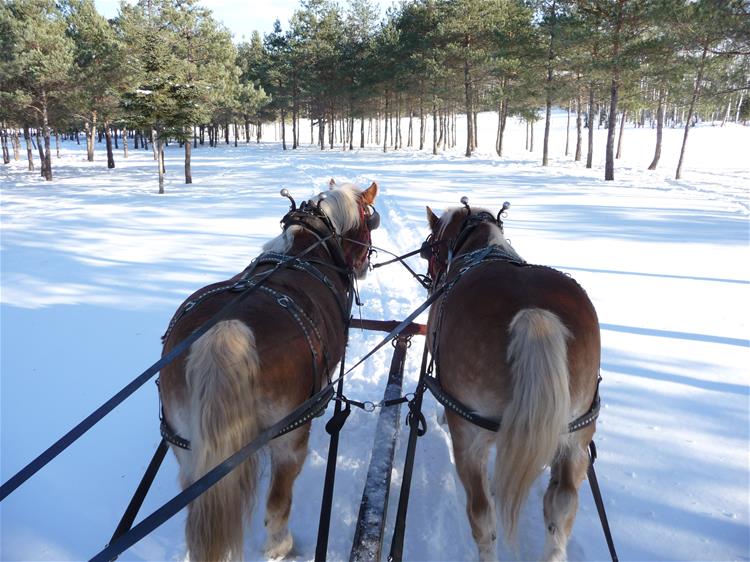 ---

Dog Sledding
This unique activity offers a combination of comfort and excitement. You can relax and enjoy the scenery of a winter wonderland or learn to drive your own team. Explore Barrie's snowy countryside on pristine trails. All age and ability levels are welcome! Not sure where to go? Windrift Kennels is your place to contact. Located 30 minutes outside of Barrie, they offer you the opportunity to help harness and hook up your team, time to stop and enjoy the scenery, discuss the dogs. They're there to answer any questions that you may have along the way. On the half-day experience, enjoy the provided warm drinks and snacks, and on the full day experience, a hot chilli lunch on the trail. Check out more on their website here!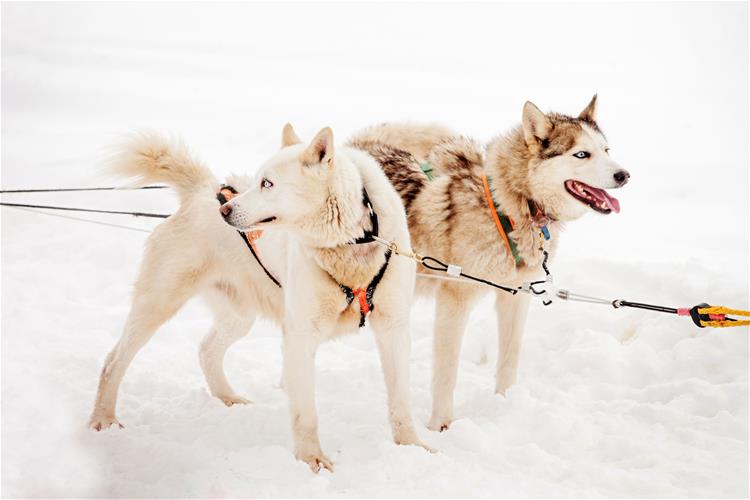 ---

Snowshoeing
Venture onto the beautiful, ungroomed trails and make tracks of your own while snowshoeing in and around Barrie.

Head over to the Scenic Caves Nordic Adventure and explore 10 km of pristine snowshoe trails winding through a 200-year-old forest of magnificent 100-foot-tall maple, beech and oak trees on 370 acres. Snowshoe across Southern Ontario's longest 420' Suspension Bridge, offering a 10,000 square km winter wonderland view of Georgian Bay and surrounding countryside.

Also, check out Friday Harbour, Wye Marsh Wildlife Centre, Hardwood Ski and Bike and more for your snowshoeing adventures!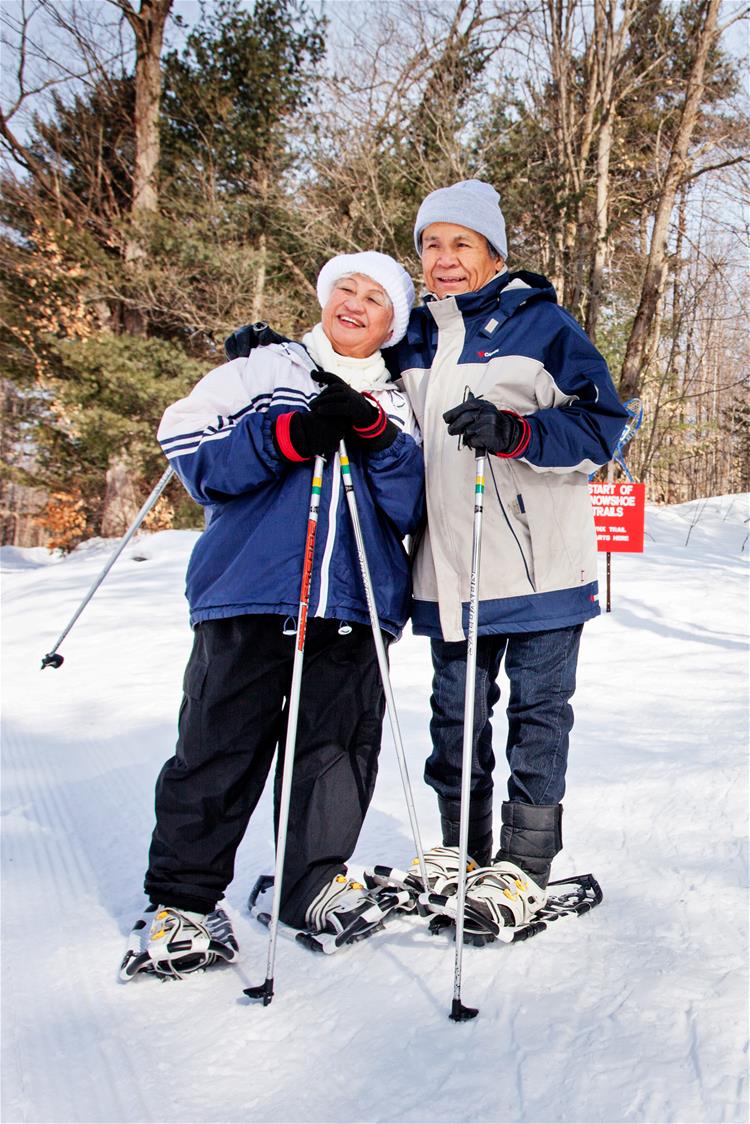 ---

Snowmobiling
For a little extra adrenaline rush, get out there and give snowmobiling a try! The Simcoe County and Barrie have hundreds of kilometres of pristine trails to explore and discover.

If you don't have a snowmobile of your own, Diverse Rental Company has got you covered with snowmobile guided tours. Check out Go Snowmobiling Ontario for all the information you might need about trail guides, driver training, snow tours and more!

Also, be sure to follow the City of Barrie By-laws relating to snow machines. Click here to view the most current By-laws.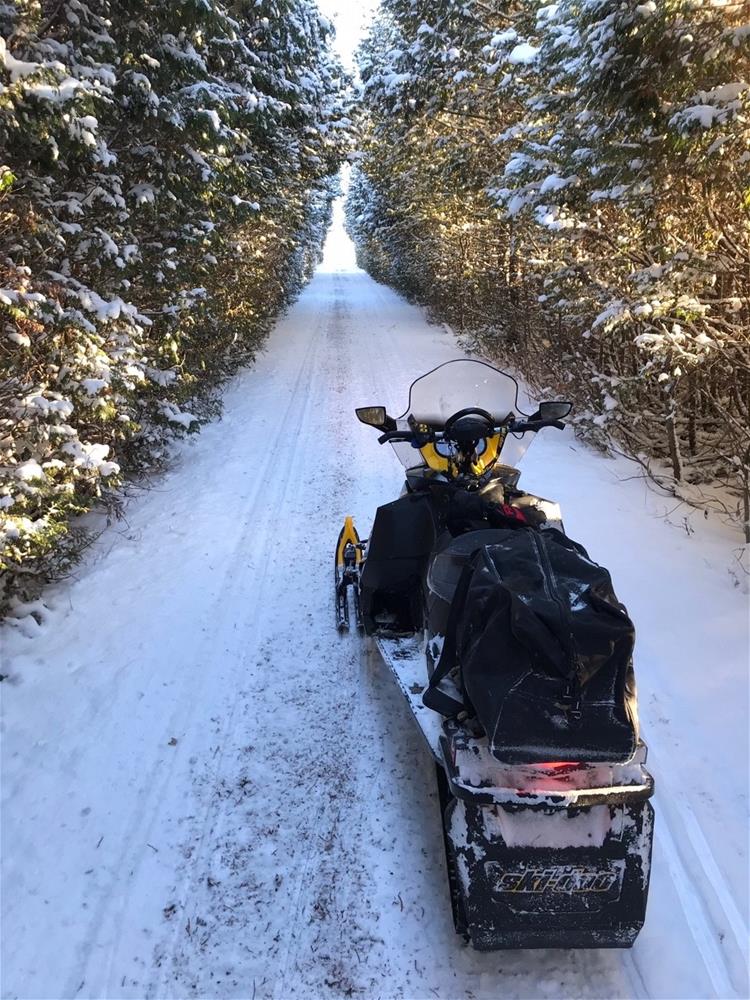 ---

Winter (Fat) Biking
If you're a cyclist that wants to get out all year, winter (fat) biking is just the activity for you!

There is no need to stay indoors as more and more locations offer winter-biking activity for the all-year trail rider. Get your gear and watch for other winter activity users. Hardwood Ski and Bike, Horseshoe Resort and Friday Harbour all have great options to look into for your next winter (fat) biking experience!

Or, if you're going out on your own, make sure you stay on winter-bike posted trails only and follow all posted signs and route mapping.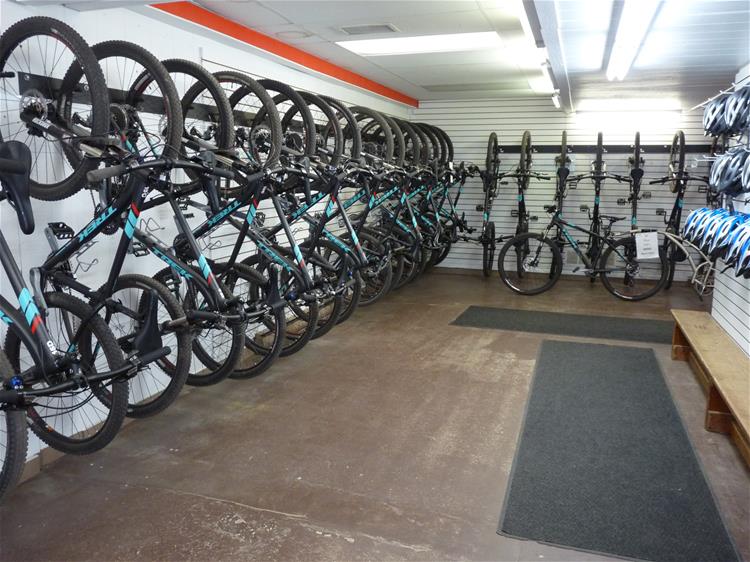 ---

Indoor activities
Were you looking for something indoors instead? We've got you covered there as well with some great indoor activities to try for colder weather! With great options for all ages and interests, we're sure you'll find some great things to do in Barrie this winter!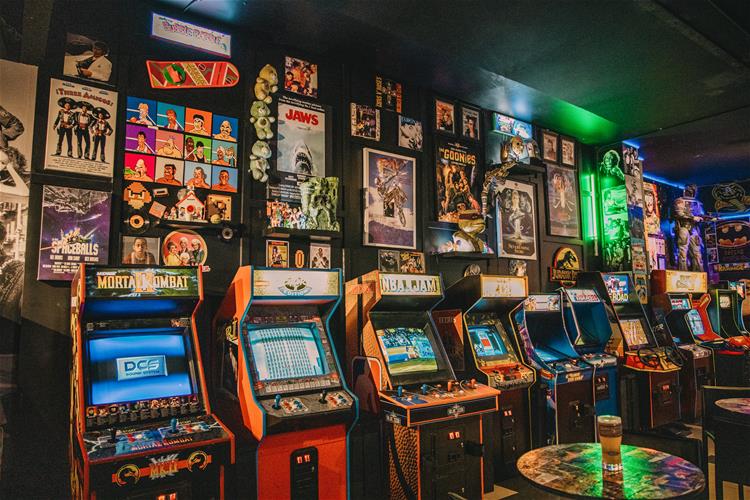 ---