Looking for things to do with kids in Barrie? We've got you covered!
Rain or shine year-round, whether you're looking to plan a family outing for the day, or you have a couple of hours to spare one afternoon, Barrie and its surrounding area is loaded with tons of fun things to do for kids and the parents who are kids at heart!
To help make your next outing with kids easy and extra memorable, we've curated a guide with destinations specifically with your kids in mind! Find a range of activities, food options and shopping destinations to enjoy! Keep reading 😊
---
Indoor Activities

---
Learn through Play at Barrie's Indoor Play Centres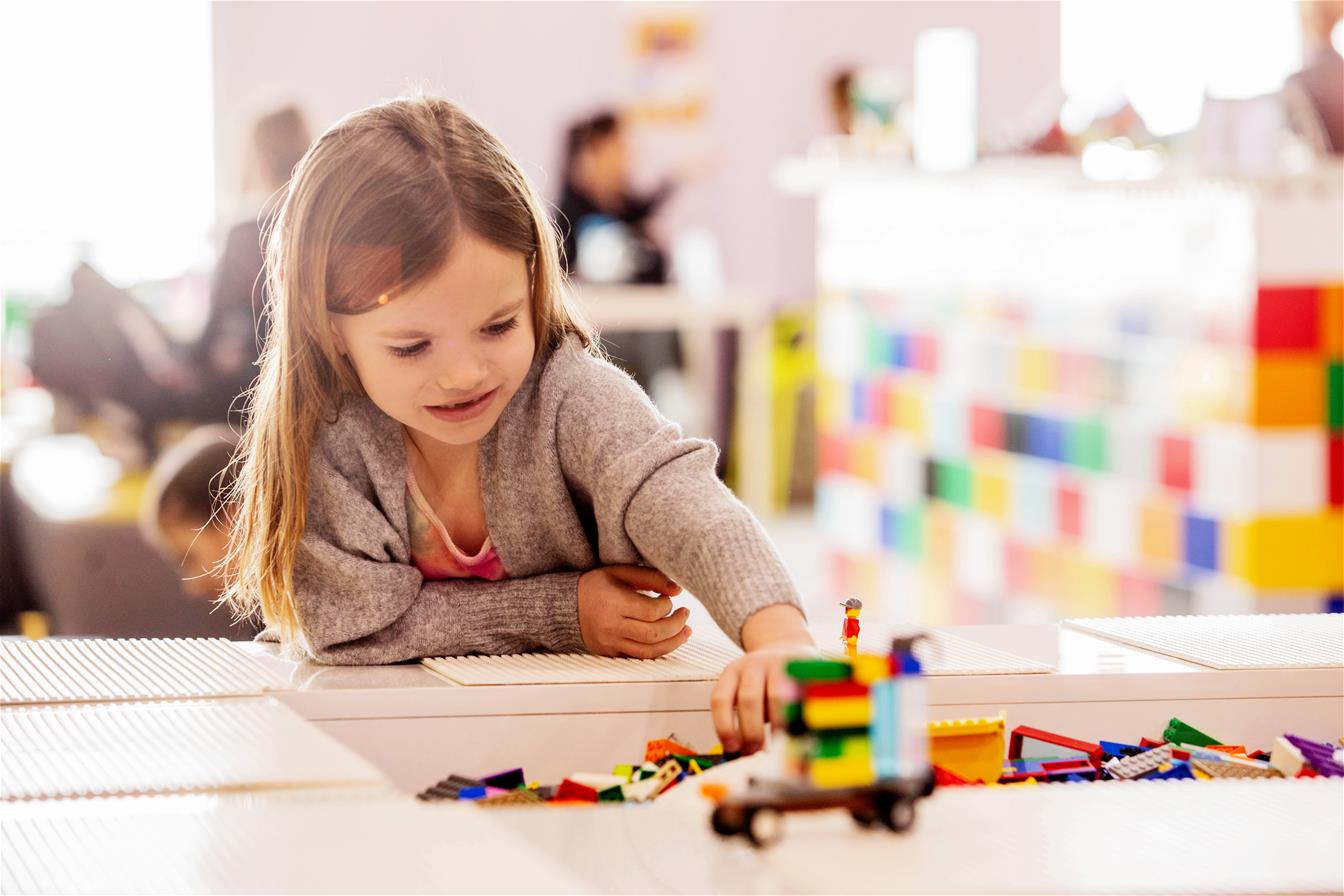 Bouncy castles, ball pits, climbing walls, arcade games, and so much more. Barrie and its surrounding area are home to a number of fantastic indoor play centres where your kids can learn and develop through play.
Located at 11 King Street, drop-in or book a time at Kaleidoscope. There, your kids can play with the selection of play structures, LEGOs, STEM toys, creative building sets, interactive screens, or even attend one of their live events for some fun with their energetic staff! If your child loves this location, they are also available to book for parties, camps and more!
Enjoy daily drop-in play 7 days a week at the Smart Moves Play Centre located at 565 Bryne Drive, Unit C in Barrie's South End! Smart Moves Play Place offers a stimulating environment for kids up to 12 years of age to discover STEM - Science, Technology, Engineering, and Math - through active indoor play. Check it out!
Your kids can wonder, explore, create and be curious at the Curio Exploration Club located in Barrie North end at 462 Bayfield St. Set up to be a boutique Children's Museum, Curio offers a handful of exploration hubs, all with a curated collection of exhibits, toys and resources that allow your children to immerse themselves in play-based learning while providing the opportunity for creativity, collaboration, and critical thinking. Through drop-in play, drop-off programming and specialty camps, there are a variety of ways to enjoy the Curio experience! Check them out and make Curio a part of your regular routine!

Catch One of Our Local Teams in Action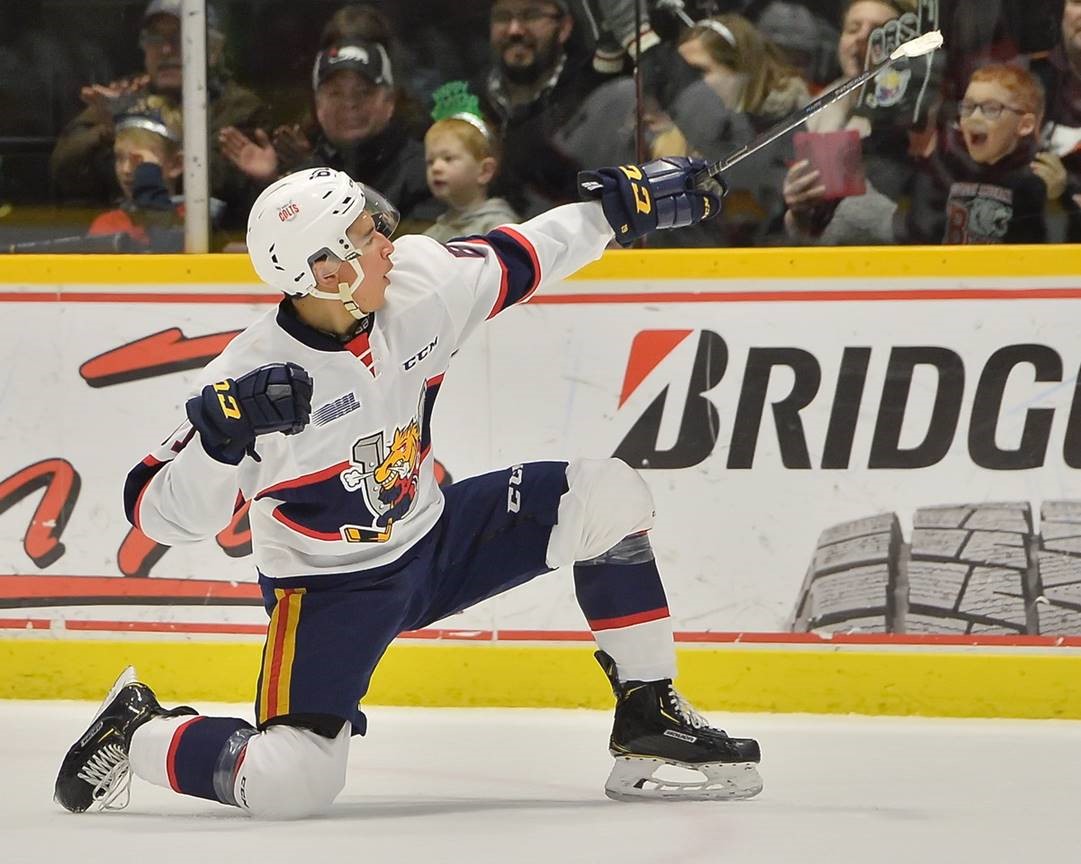 Barrie has multiple junior and semi-professional sports teams that call our city home, so if your young one is a sports fan and you're looking to watch high-quality hockey, baseball, soccer, or lacrosse together, Barrie is the place to be.
Check out our Sports Calendar to see all the sports events happening in and around Barrie.
Play One-of-a-Kind Games at The Barrie Sports Dome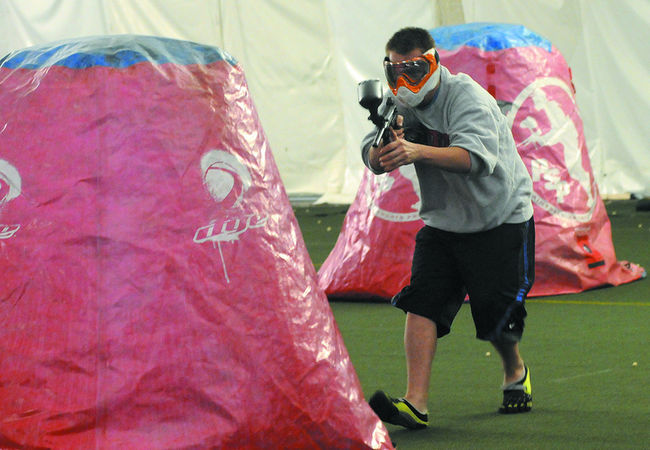 The Barrie Sports Dome is the only place in Barrie to bring your children for Bazooka ball, indoor Reball (just like paintball but without the mess), Bubble Soccer, Arrow Tag, Indoor Soccer, and so much more! Open year-round, check out which of their activities are running ahead of your visit and make a reservation online. Additionally, consider the Sports Dome for your child's next birthday party or even your next team party or corporate event!
'Create Memories' & Art at The Creative Café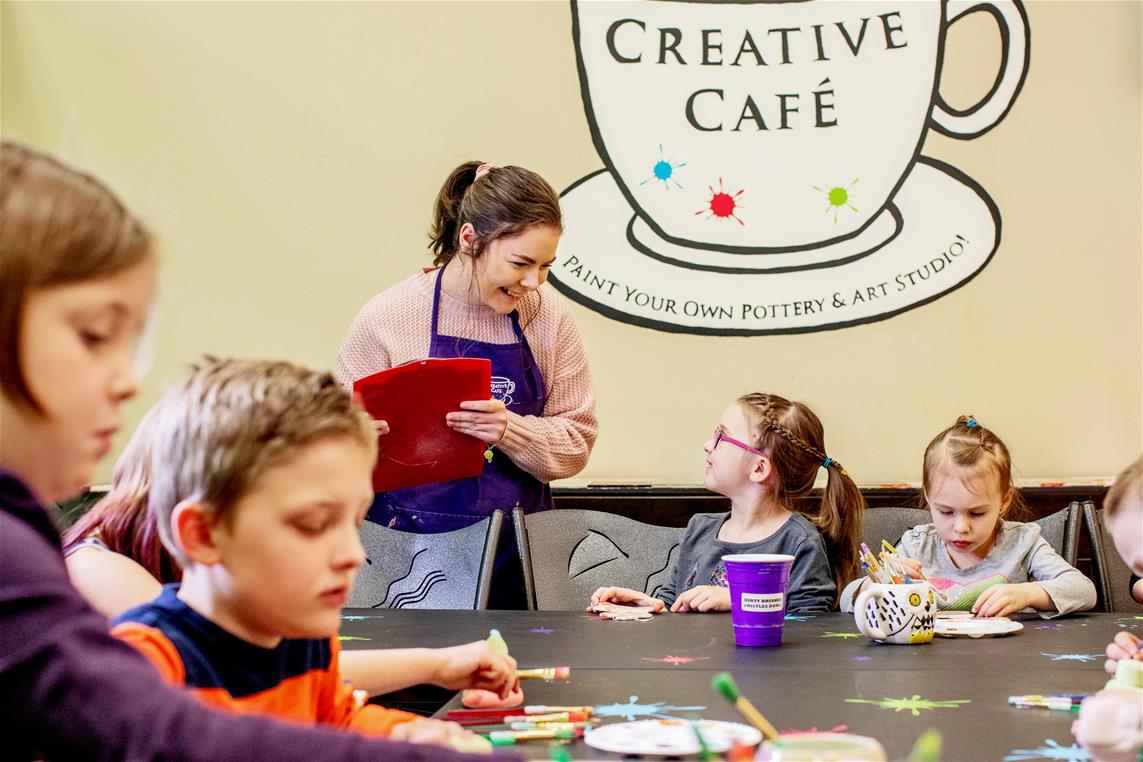 Express your artistic talents and spend some quality time with your children creating something beautiful at Barrie's One-and-Only Pottery Painting Studio for all ages – the Creative Café. No equipment or experience is necessary, as the studio supplies everything you need to create your own work of art! While enjoying the peaceful atmosphere with the helpful and friendly staff, you and your child can choose from hundreds of unique pieces, selecting your own colours and designs so that each of your pieces has a personal touch. An excellent activity for groups, parties, and families!
Play Family Board Games at the Freaky Wizard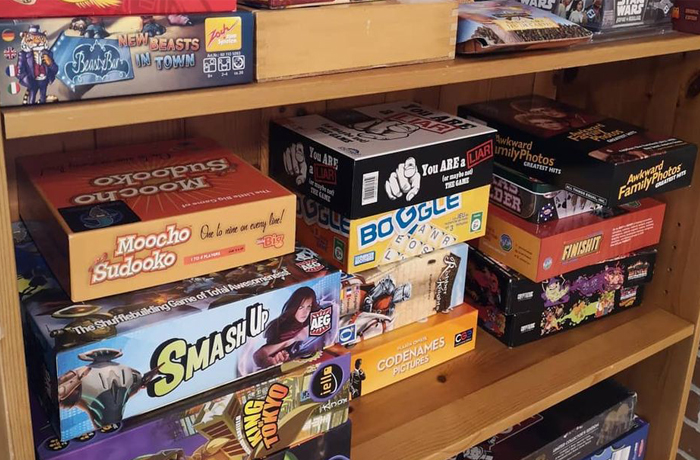 Offering a unique immersive experience, the Freaky Wizard Coffee House & Pop Culture Emporium combines a coffee shop and game café for you to share a love of geek culture while enjoying locally sourced coffees, teas, and magical confections on your next family outing.
Within their welcoming environment, you and your young one(s) can hang out, play games, solve trivia, and complete puzzles of all kinds with a drink and sweet treat in hand. And, while you're there, nerd out while browsing their vintage toys and collector series products from Harry Potter, Lord of the Rings, Star Wars, Marvel, LEGO and more. Open Tuesdays to Saturdays from 10 am to 10 pm!
Find more indoor fun activities here!

---
Outdoor Fun

---
There's no better way to spend some of the endless child energy than outside. Luckily, the Barrie and area offers a wide range of outdoor activities for your kids to enjoy year-round!
Over the warmer months, head to the local beaches and waterparks to cool off on a hot day and, over the cooler months, venture out for a winter adventure with some downhill skiing, snowboarding, tubing, and skating!
No matter the season, our local parks and trails are ready for you to enjoy and explore. Head out on one of the pristine trails and make memories with your young ones while discovering local nature.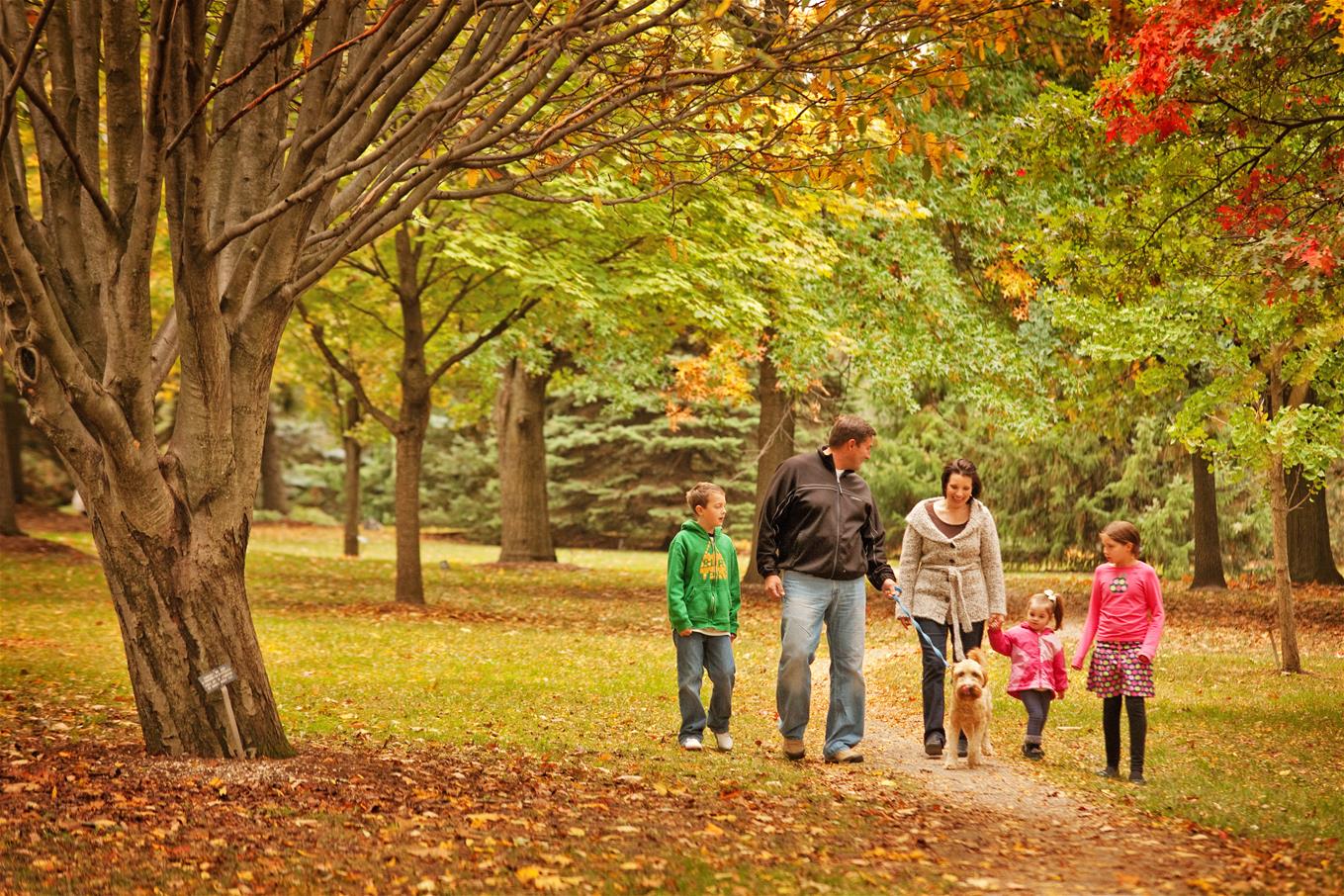 Find local destinations for year-round outdoor adventures here!

---
Food Options

---
There's no shortage of restaurants your young one(s) will love in Barrie and its surrounding area, but to keep it short, here are just a few of our favourites!
Jack's Pancake Factory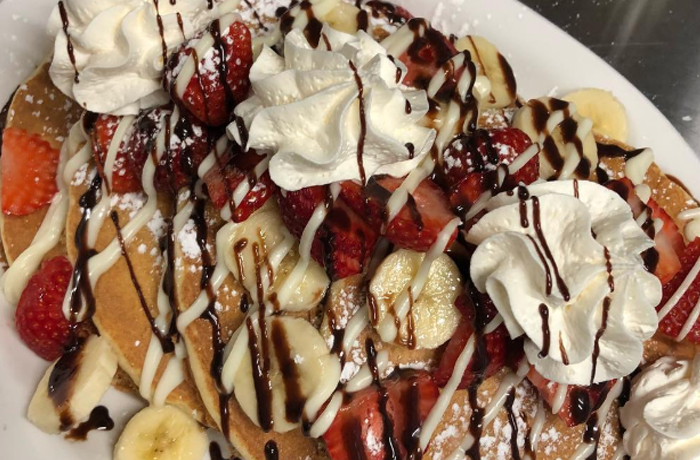 Take your breakfast to the next level at Jack's Pancake Factory! Serving all the breakfast classics you can think of and more, you'll have a hard time just picking one item on their menu; however, their pancakes are one of a kind! Enjoy one of their fluffy pancake meals served with butter, whipped cream, and syrup. Delicious! Not to mention, the staff at Jack's are 2nd only to the terrific food they serve! Great value, good times and a fantastic spot for breakfast classics you and your child will love! Located at 222 Mapleview Drive West.
P_zza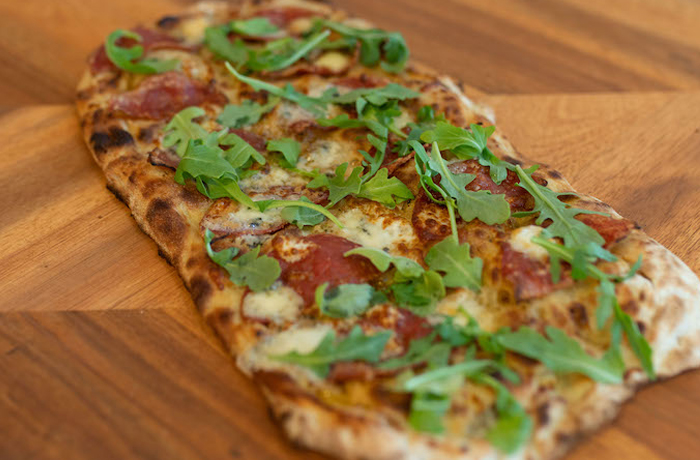 Who doesn't love pizza?! Located in Downtown Barrie, P_zza offers a new modern twist on a traditional Italian pizza, allowing you to order or create your own pizza in a matter of minutes! Their ingredients make a more health-conscious pizza crust to achieve a lighter and more digestible pizza crust. Perfect for any parent trying to maintain a diet while also treating their young one(s)!
Some of their signature p_zzas include their Sweet BBQ, Bacon Carbonara, Vegan Dream or Spicy G. Still, you also have the option to become the artist of your very own a quality fresh pizza creation selecting from over 30 toppings and adding whichever ones best suit your tastes and dietary choices. You won't be disappointed!
ChungChun Rice Dogs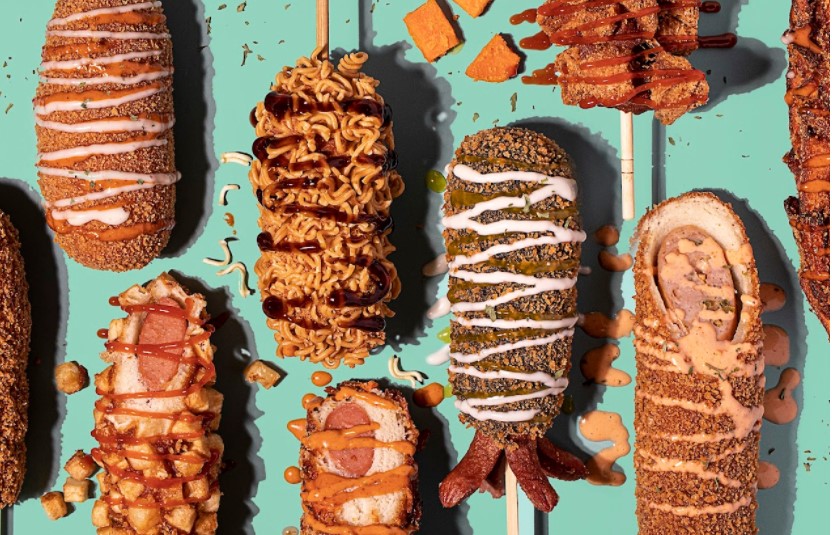 A new addition to Barrie's North End, ChungChuns is bound to be a place your child asks to return to again and again! Located at 307 Cundles Road East Unit #I-4, Chungchun's serves the Best Korean Style Hot Dogs. In 2017, Chungchun Rice Dog opened its first location in Seoul, South Korea. Since then, it has opened more than 200 locations worldwide, with its first Barrie location opening in 2021! Unlike traditional corn dogs, the batter at Chungchun's is deliciously soft and chewy and coated with optional toppings from diced potatoes to breadcrumbs and freshly fried on the spot. Choose which Rice Dog suits your fancy, and add your favourite sauces or powders! All available for under $10 each, with vegetarian options available!

Find more fantastic local dining options here!
---
Shopping Destinations

---
If you're looking to have a shopping experience with or for your kids, Barrie is your place to be!
At the Georgian Mall, Barrie's largest Mall, find over 150 premier retailers, including kid favourites like Claire's, Game Stop, Urban Kids, Bluenotes, and many more. And, while you're there, stop by the food court or a food kiosk for a treat your child will love from retailers like Kernels, Real Fruit Bubble Tea and Mr. Pretzel.
At Park Place, find a mix of entertainment, dining and shopping all in one place making an ideal destination for a fun day out or outing with your kid(s)! Explore stores offering selections of toys, clothes, games like Toys R Us, Best Buy or Old Navy, grab a snack or meal at one of the restaurants like Booster Juice or Buffalo Wild Wings and, for exciting activities, check out Rec Room or XPlay!
---
Unlimited fun is available in Barrie at an affordable cost!

To save on your next outing, check out the Tourism Barrie MY BARRIE Savings Pass so that you can have extra fun without breaking the bank!

The FREE pass gives you access to great deals at restaurants, attractions, shopping, and things to do in Barrie including some of the destinations discussed above and more great activities to do with kids.