It's time to shake off the winter blues and start enjoying the beautiful spring weather!

While Barrie is a prime destination for winter adventures, and it's a bitter-sweet goodbye as the snow melts, the temperatures start rising, and the sunny days become more frequent, it also opens the door for a new list of fantastic adventures to look forward to!

So, without further ado, here are 8 suggestions for fun outdoor activities to kick-start your spring!


---
Venture Out On A Spring Hike

What better way to experience the budding new season than on a hike on one of Barrie's beautiful trails?

With an abundance of trails to hike and explore, no matter if you're a beginner or an expert hiker, there are options for everyone. Bring along the whole family for some light group exercise, and if you're lucky, you might even get the chance to see some local animals coming out of their hibernation!

Find a run-down on all of our city's great local trails here.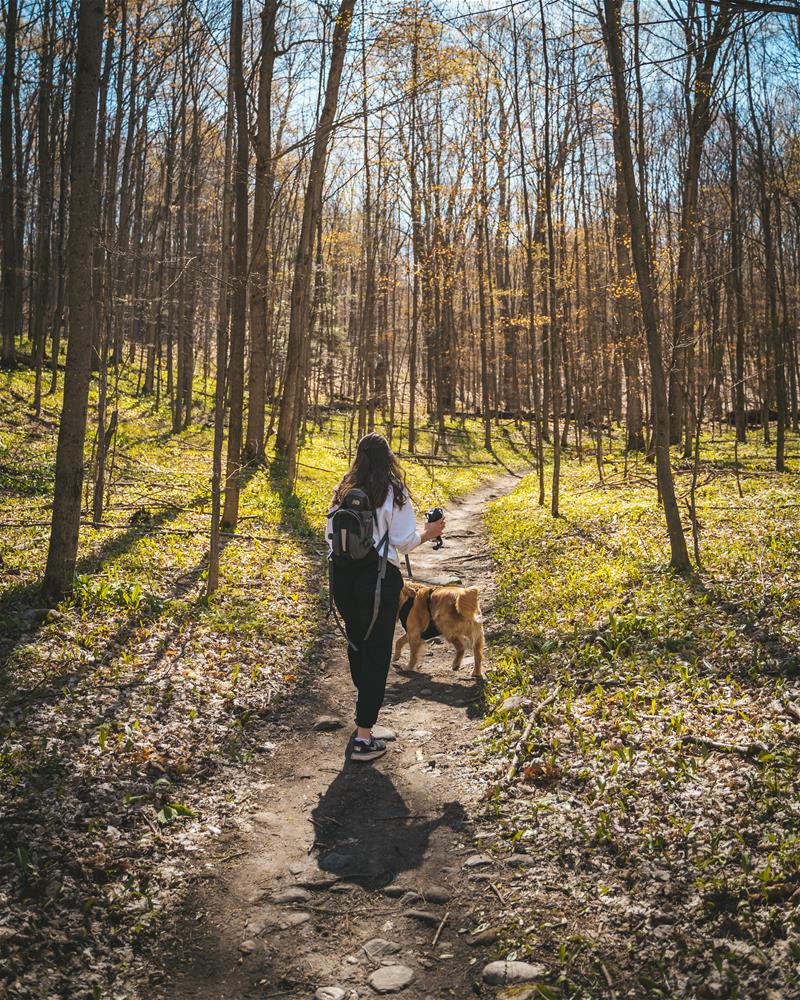 ---
Visit a Maple Syrup Farm

Maple Syrup in the Simcoe County area signals the beginning of Spring and Summer! Visit one of the Maple Syrup farms located in the Barrie area and experience the art and history behind making one of Canada's delicacies.

At the Tiffin Centre for Conservation, Maple Syrup Season is one of a kind! Explore the centre's sugar bush with their self-guided activity booklet, plan a Maple Syrup Tour with your community group, or attend their traditional Spring Tonic Maple Syrup Festival on April 2 & 3, 2022, hosted by the Rotary Club of Barrie.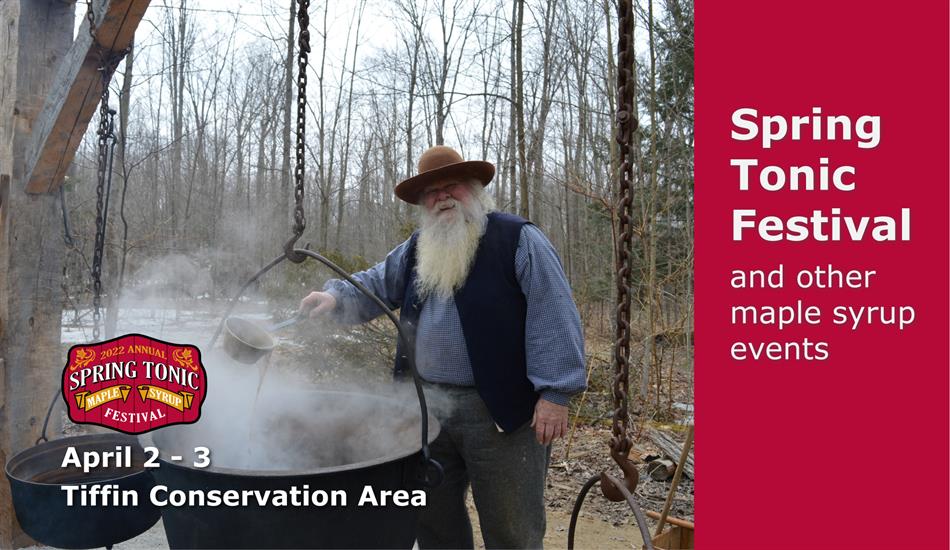 ---
Enjoy Beautiful Views on Waterfront Walks
With almost 7kms of mostly paved trail, the Waterfront Trail Along Kempenfelt Bay is an excellent location for spring walks with beautiful views of the melting Bay.

And, if you're looking to venture a little off the waterfront trail and take in some local history, download the Self-Guided Audio Walking Tour of Historic Downtown Barrie to your personal device. With thirty points of interest along the audio tour, you'll discover locations like the Simcoe & Queens Hotels, the Barrie Jail, the Nine Mile Portage, the Old Fire Hall and more!

Parking for the trail is easily accessible at the Southshore Centre or at any of the other lots along Lakeshore Drive & Simcoe St.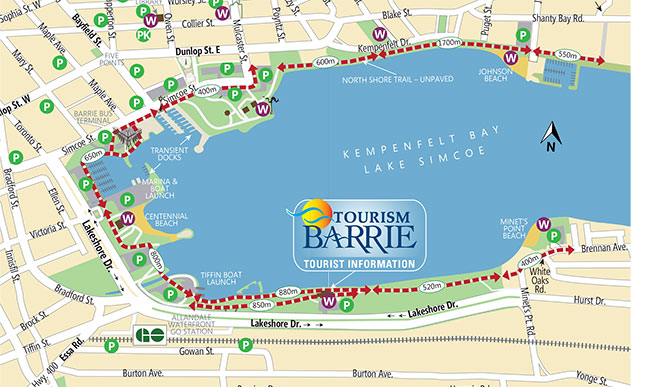 ---
Kick off Golf Season

With warmer weather and no more snow comes the start of the golf season!

Starting in mid-April, golf season kicks-off throughout Ontario and Barrie is your place to be. Home to over 15 courses & clubs, Barrie and its surrounding area offers a range of challenges for both novice and experienced players. And, until you can book a tee time out on a course, improve your swing at one of Barrie's local driving ranges & indoor simulators.

Browse our Tourism Barrie Golf Guide to get the run-down on all things Golf in the Barrie & Area.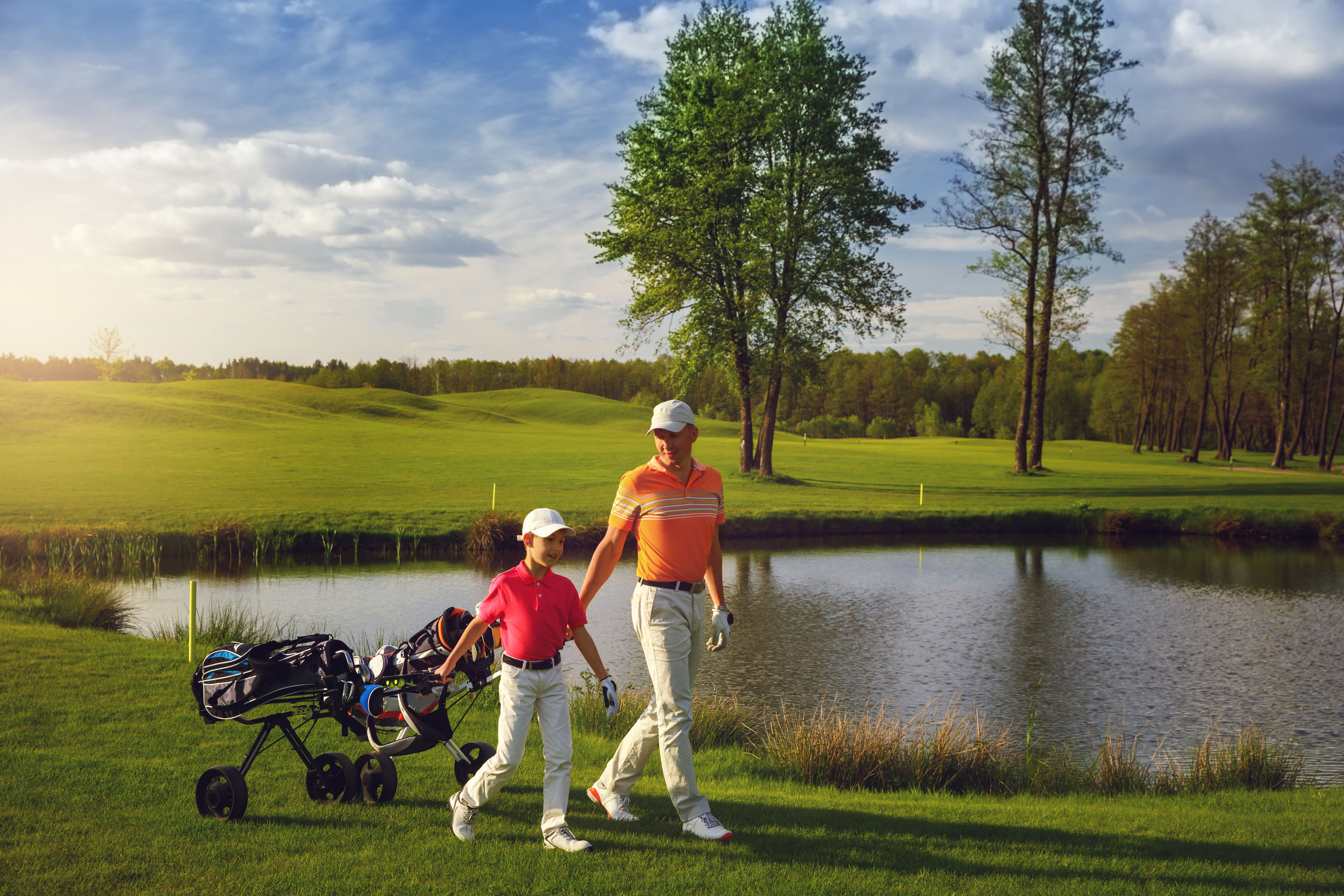 ---
Have a Picnic in a Local Park

Whether you're ordering something for pickup from one of your local favourites or bringing a meal from home, take advantage of the increasingly beautiful weather with a picnic in one of our local parks! For some extra fun, bring along some games to play or make a list of all the "Spring things" you want to keep an eye out for.

As a Barrie favourite, Sunnidale Park offers lots of space to spread out for activities, as well as picnic tables to relax and eat comfortably. The arboretum located within the park is also a great place to enjoy all the blooming spring flowers and take some beautiful pictures!

Find a local park here!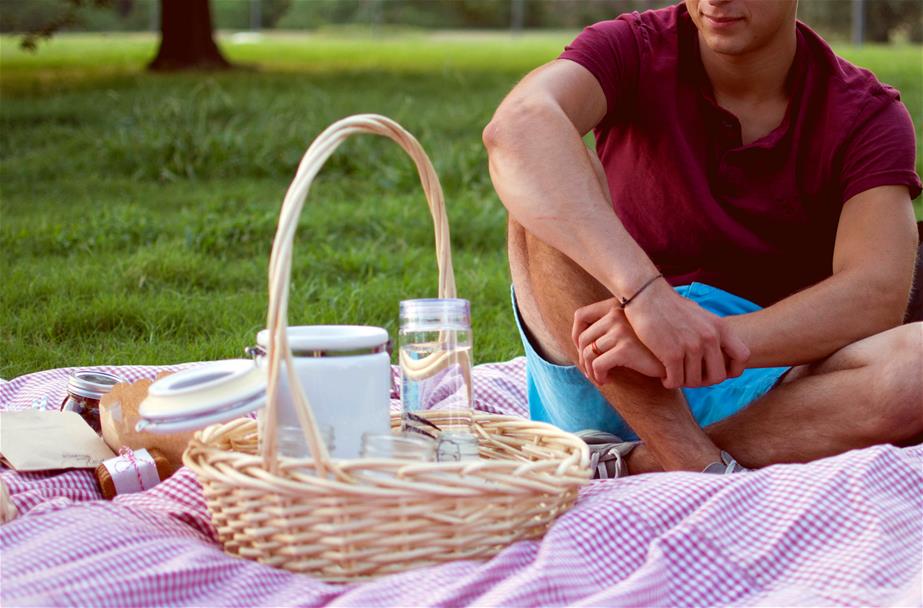 ---
Go on a Biking Adventure



With the snow and ice finally gone, it's time to pull out the bikes and head out on a biking adventure. The Barrie & area has many great cycling trails to try out, including everything from road routes, off-road trails and mountain bike trails. There is something for everyone, at every skill level!

Check out Barrie By Bike for all the information you might need to know about biking in Barrie! The site features many mapped out road routes and gives a rundown of all the local off road trails for you to try. With so many options, you can plan a biking adventure every day of the week!

For an especially unique cycling experience, Born to Ride Bicycle offers guided cycling tours along the waterfront trails, beautiful country roads or forest trails. If you're new to biking, their road and advanced skill private training courses are also great options. And, no need to worry about bringing your own bicycle, they offer a wide selection of bikes to choose from!

To purchase or repair your own biking gear, check out Bikeland, Barrie's Bicycle Specialists! Shop online for their huge selection of bikes, parts, apparel, equipment, accessories and everything else you can dream of!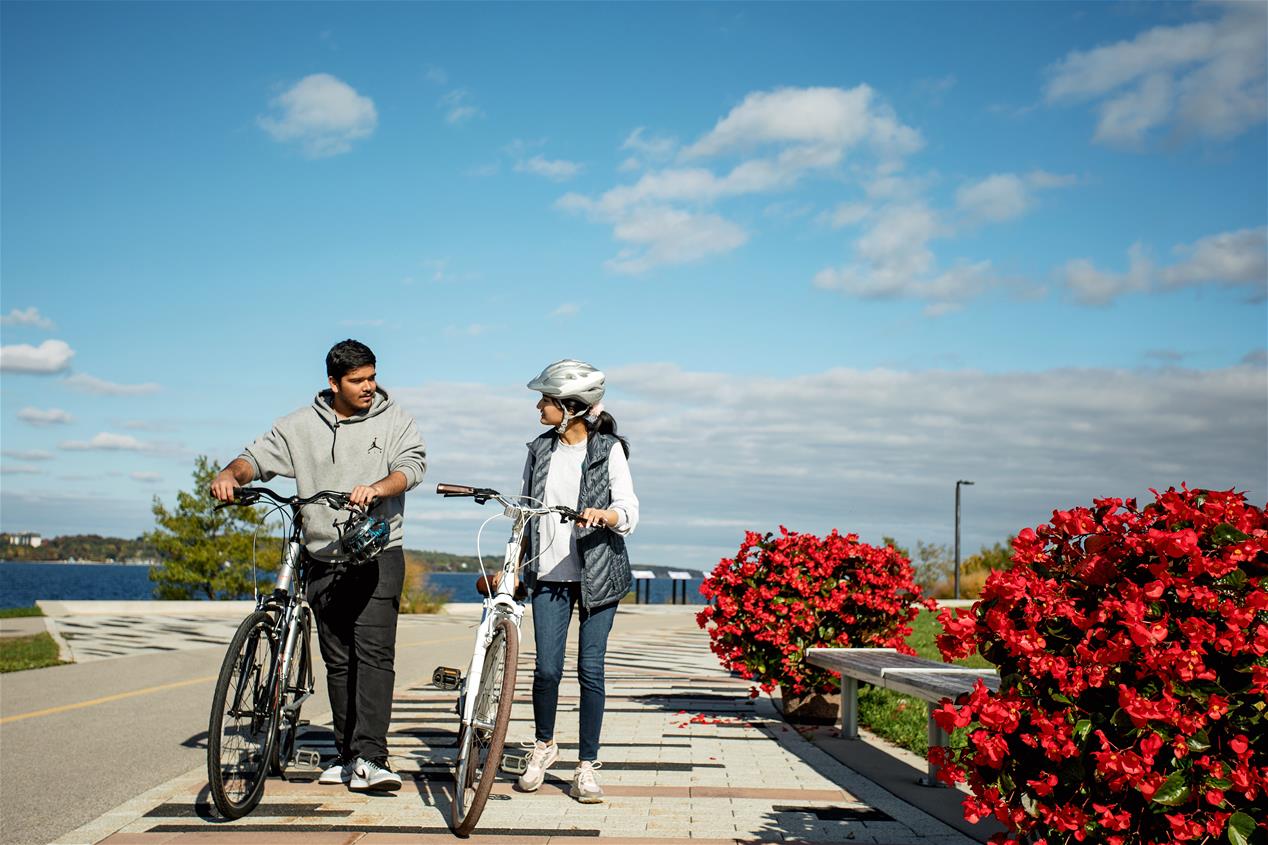 ---
Enjoy the spring weather at an outdoor patio


While every day won't be patio-worthy just yet, over the Spring months, head to a local patio to enjoy some spring weather when a beautiful day arises!

Whether you're looking for a casual snack, a quick lunch break or a sit down dinner, break out your shades and a light jacket to enjoy your dining & drinks al fresco at one of Barrie's restaurants with a patio.

To name just a few of the fantastic options, check out the Farmhouse, Barnstormer Brewing + Distilling Co., Pie Wood Fired Pizza Joint, North Country BBQ, Kenzington Burger Bar, and many more!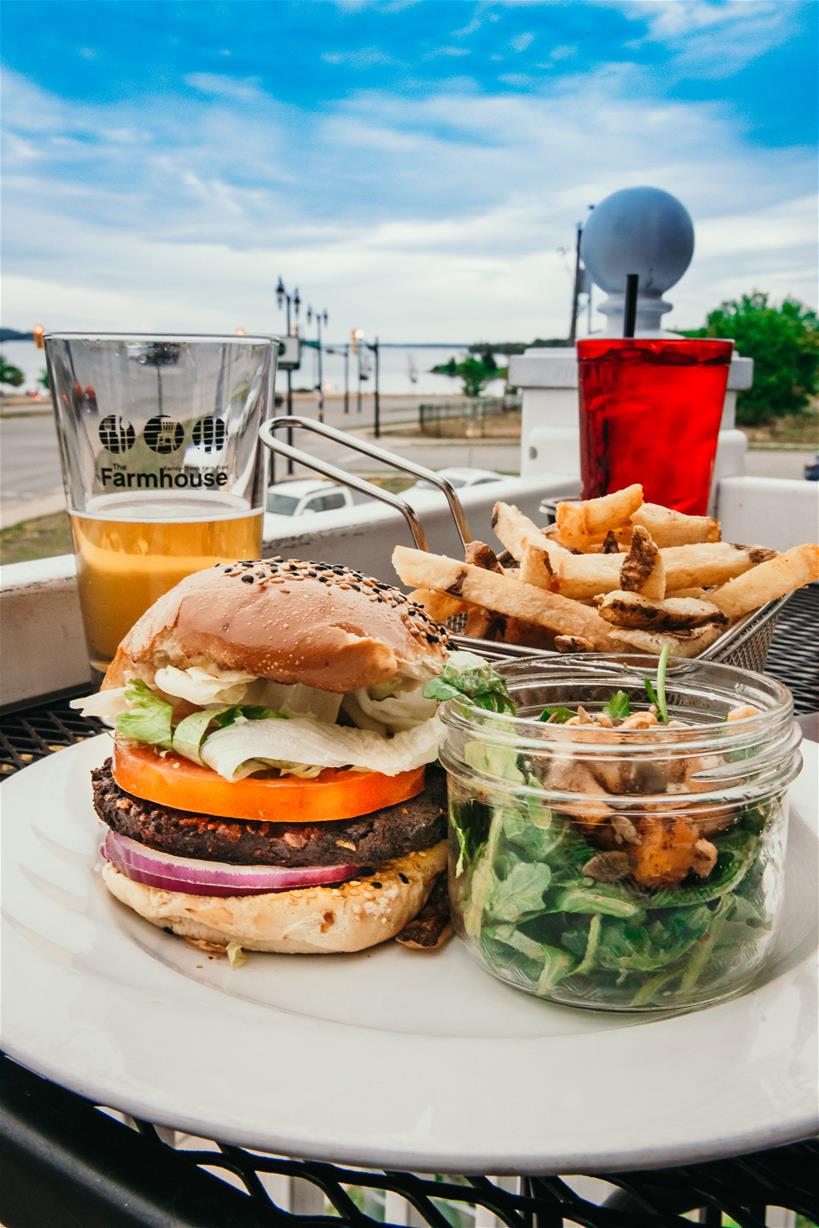 ---
Tackle some Landscaping at Home
This Spring, complete some home improvements on your list and turn your outdoor space into your own personal oasis!

Head over to Bradford Greenhouses Garden Gallery to get all your supplies and choose from their quality selection! There you are sure to find the right perennials, trees, shrubs, vines, or roses that best reflect your garden and sense of style.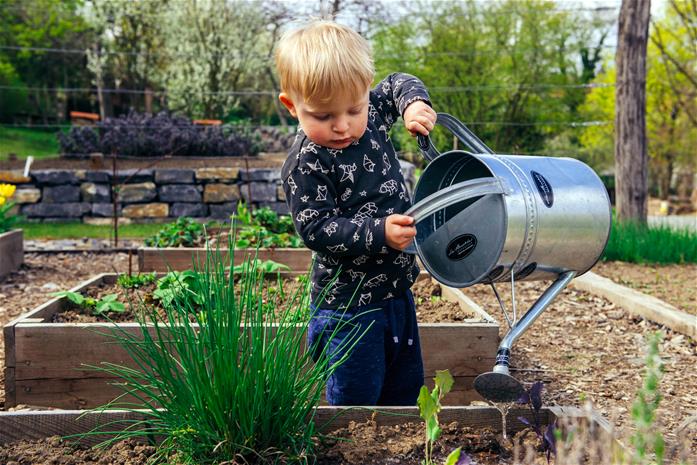 ---

#GetOutAndPlay

Plan a Spring Getaway in Barrie!

In addition to the countless outdoor adventures available to experience in Barrie over the Spring months, the city also offers a wide range of indoor activities, events and more for you to enjoy with friends or family!

Start Planning today with Tourism Barrie!
Share your adventures with us on Instagram & Facebook for a chance to be featured on our feeds!