The outdoor fun in Barrie is endless; come to get out and play in the snow and take in the fresh air of winter! Check out the ultimate guide for what to do this winter for family fun, outdoor adventures and making lasting memories.
---
Attend Barrie's Winterfest (February 4 & 5)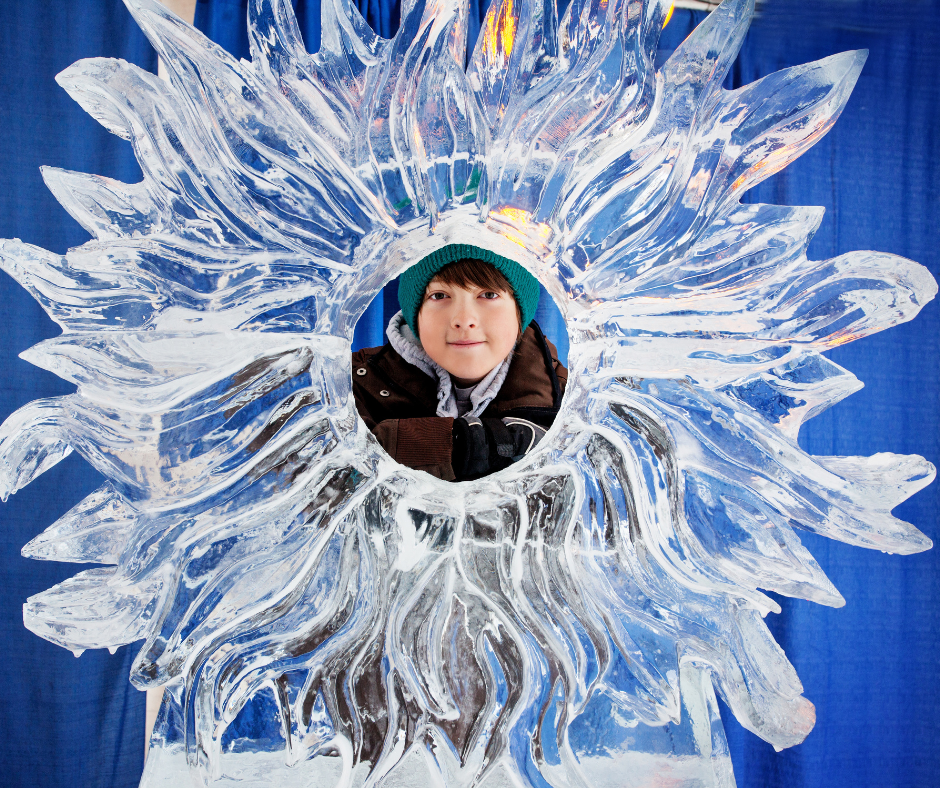 Get Out & Play at Barrie's most loved winter event and one of Ontario's Top 100 festivals, Winterfest is almost here to offer fun for every family. Join the City of Barrie downtown at Heritage Park and Meridian Place on Saturday, February 4th, and Sunday, February 5th, to take part in all the fun family activities.
Here's a sneak peek of just a few of the adventures you can enjoy this Winterfest!
Ice sculptures
Horse-drawn wagon rides
Skating
Helicopter rides ($80/person)
Barrie Farmers' Market (Saturday only)
Lumberjack shows (Saturday only)
Polar Bear Dip (Sunday only)
Ski and snowboard your way down the local hills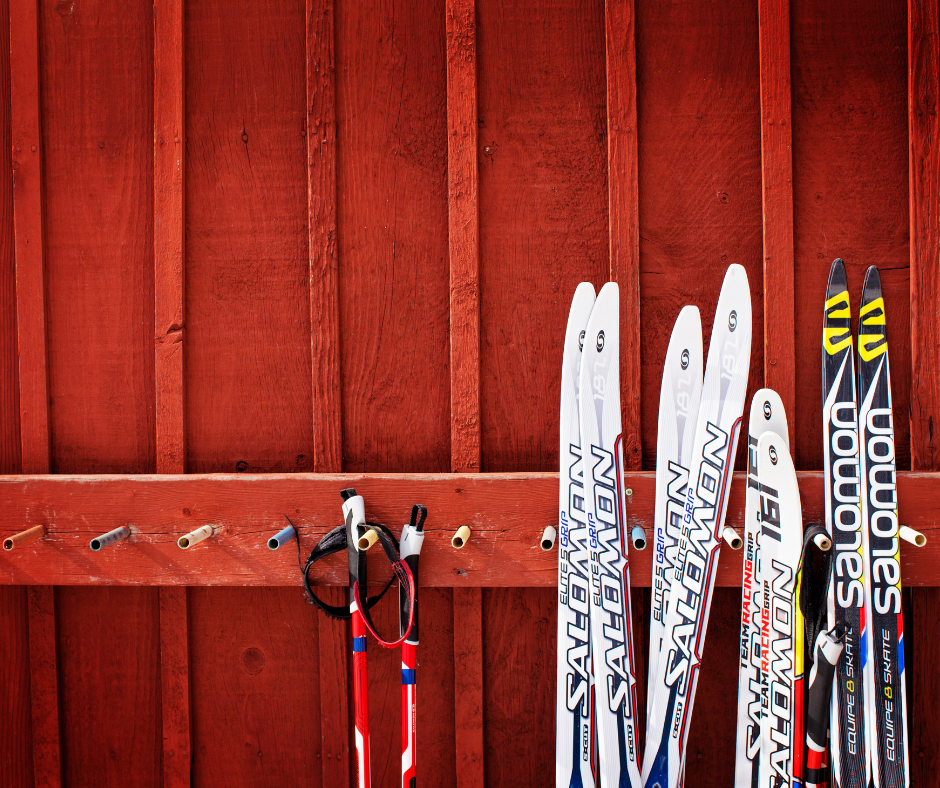 As a leading ski destination, Barrie has more fun and more runs than anywhere in Ontario!
Enjoy a range of alpine ski hills or cross-country trails. Barrie's ski destinations are situated in the heart of Ontario's natural snow belt and feature state-of-the-art snow-making facilities to ensure a powder-perfect experience. Barrie's ski hills are great for the veteran adventure-seeker wanting more time on the hills than in line-ups and new skiers and families wanting to experience winter at its best.
Mount St, Louis Moonstone, Hardwood Ski & Bike and Snow Ski Resort each offer a unique experience with amenities the whole family can enjoy! Pick the one that best suits your needs, or visit them all.
If you're new to skiing or snowboarding, each ski destination offers lessons and rentals so that you can experience the new sport with ease. If you expect to be a frequent visitor to the local hills, make sure to get yourself a season's pass at the resort of your choice!
Make snow sculptures at a local park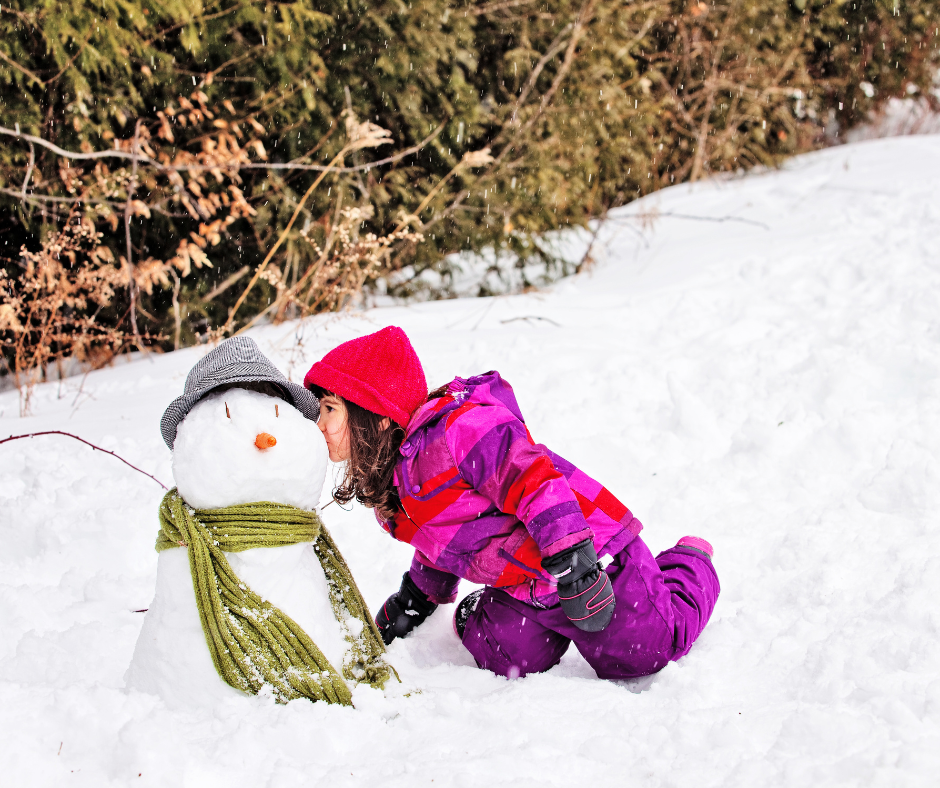 Over the winter months, Barrie's local parks become a blank canvas for your family to decorate with snow sculptures!
Find an abundance of snow and space to utilize at local favourites Sunnidale Park, Allandale Station Park, Centennial Park and many more. Perhaps you recreate your family as snow people, make a gigantic snowman or try your hand at making an igloo - the options are endless.

No matter what you choose to create, tag us in a picture of your creations at @tourismbarrie on Instagram or Facebook for a chance to be featured!
Enhance your family hikes on the trails with snowshoes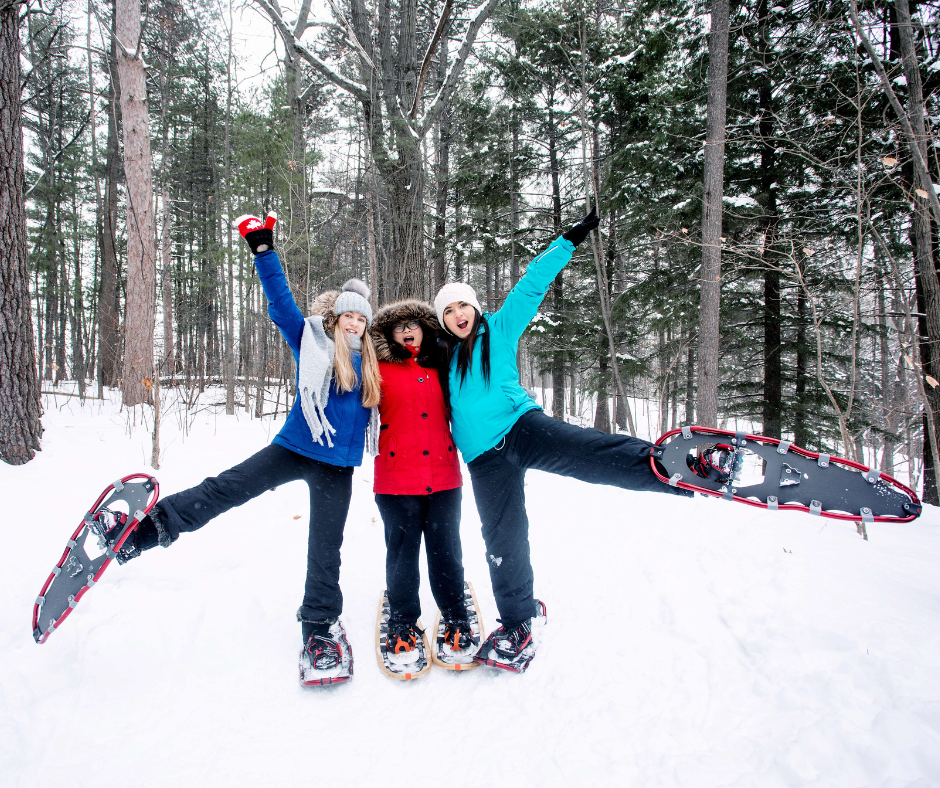 Barrie & Simcoe County is home to some incredible trails that the whole family can enjoy. If you're looking for ways to elevate your winter hikes, make some tracks of your own by gearing up with some snowshoes!
Snowshoeing is a fun, easy and family-friendly activity to enjoy this winter! Venture onto some of the pristine ungroomed local trails or visit one of the local businesses offering snowshoeing routes to trek. To name a few, check out the Ski Snow Valley Resort, the Wye Marsh Wildlife Centre and the Scenic Caves Nature Adventure, but find more here.
Need to buy some gear? Find all you might need from local favourite retailers: L.L. Bean, MEC, Cabela's, or Sojourn.

Get out for some Winter Fun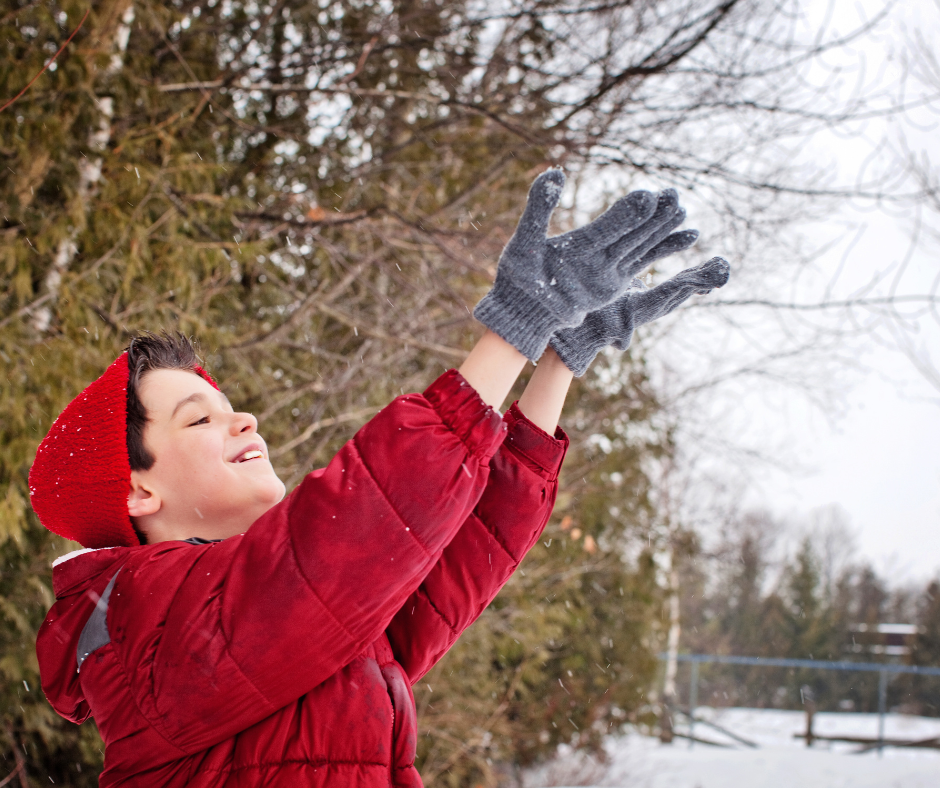 The Winter Fun Pass offers a chance to win with every visit to the incredible winter experiences found in Barrie. This free pass gives your family tons of chances to win prizes when you check-in at Barrie attractions and landmarks! Barrie is the perfect winter fun family getaway for skiing, snowboarding and tubing, or venturing out on the snowshoe trails. Sign up today and start exploring!

Some attractions include:

Ice skating at City Hall
Getting cozy in front of the fire at Park Place
Checking out Friday Harbour
Attending the Hello Winter Festival
Stopping by Meridian Place
Going on a sleigh ride at Rainbow View Farms