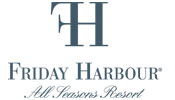 Friday Harbour
VISIT OUR WEBSITE - www.fridayharbour.com


Friday Harbour Resort is an all season resort in Innisfil, Ontario. On the shores of Lake Simcoe, discover 600 acres of natural landscapes fused with urban amenities. From the Marina and restaurants to outdoor activities and the Nature Preserve, there's no shortage of ways to enjoy your days. Our full-service Marina is a boating playground with state-of-the-art features and a beautifully designed Harbour Master Building. Over 7km of trails weave throughout 200 acres of rich forest and wetlands. With so much to explore, each visit promises a new experience.
Summer Adventures
Boat Rentals and Jet Ski Rental
https://www.fridayharbour.com/marina
https://saillavie.ca/
https://www.lswr.ca/
https://www.freedomboatclub.com/
Friday Harbour has proudly partnered with Sail La Vie who will offer daily boat rentals as well as sightseeing and fishing charters for those who would prefer someone else take the wheel. Jet-ski rentals are also available from Lake Simcoe Watersport Rentals' Friday Harbour location. Members of Freedom Boat Club can also access the new Friday Harbour fleet.
Sailing Charters and Classes
https://saillavie.ca/
Sail La Vie Sailing School has made Friday Harbour their home port this summer. With packages for families, couples, kids, and anyone else who is interested in learning the ins and outs of sailing, contact the Sail La Vie Team to learn more.

Equipment Rentals
https://www.fridayharbour.com/summer-activities
From early morning swims to afternoon paddles, the start of summer means a whole new roster of seasonal activities, from active to relaxing, and everything in between. Whether you choose to spend your days on land or lake, visit the Outdoor Adventure Centre to explore outdoor adventures with kayaks, canoes, paddleboards, bikes, and other fun sports equipment!

The Nest Golf Club
https://www.fridayharbour.com/golf-the-nest
Designed by award-winning golf course architect Doug Carrick, discover 18 holes of tranquil beauty set along Lake Simcoe. With sculpted dips and hollows that add challenge and inspire precision, this world-class semi-private course boasts stunning varied landscapes from every vantage point. The Nest features 9 holes out and the back 9 returning, allowing you to enjoy the traditional "after work" Friday game, with enough time for many more pleasures to round out your evening at Friday Harbour Resort.

Beach Club Restaurant:
https://www.fridayharbour.com/beachclub
The Beach Club Patio is calling your name, as we are now open for all to enjoy, experience the soothing sounds of the water and the sunset's melting colours as you dine. Surrounded by excellence, the Beach Club is a place where the best tasting ingredients of each season are paired with the perfect beverage.

Boardwalk Shopping and Dining
With new shops and restaurants opening all the time, Friday Harbour's Boardwalk is always bustling with activity. Grab a Starbucks with friends, find the perfect trinket or treasure, or enjoy a delightful dinner, you can do it all on the Boardwalk at Friday Harbour.

COVID-19 Safety Measures
For more information on new safety procedures & policies and what you can expect when you arrive, click here.

Winter Activities
Friday Harbour offers a wide variety of amazing winter fun for families and outdoor enthusiasts. For more details click here.

Follow On Social