Home

>

Do

>

Friday Harbour Winter Activities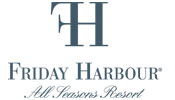 Friday Harbour
VISIT OUR WEBSITE - www.fridayharbour.com


Friday Harbour Resort is an all-season resort in Innisfil, Ontario. On the shores of Lake Simcoe, discover 600 acres of natural landscapes fused with urban amenities. From the Marina and restaurants to outdoor activities and the Nature Preserve, there's no shortage of ways to enjoy your days. Our full-service Marina is a boating playground with state-of-the-art features and a beautifully designed Harbour Master Building. Over 7km of trails weave throughout 200 acres of rich forest and wetlands. With so much to explore, each visit promises a new experience.
Winter Adventures
Friday Harbour transforms into a winter getaway like no other! Explore the snowy trails and get outside to experience a true Canadian winter.
Luma Light Trail

https://www.fridayharbour.com/winter-activities
Explore the Nature Preserve like never before with
Friday Harbour's Luma Light Trail
, featuring magical installations of twinkling lights, perfect for snowy winter selfies and fun family photos. Tickets, once purchased, are non-transferable due to Covid-19.
Centre Ice

https://www.fridayharbour.com/winter-activities

Enjoy the outdoors with family and friends on Centre Ice, Friday Harbour's outdoor ice rink at the Harbour Master Building and Glice Skate Trail along the Boardwalk. All skate times must be booked in advance.
Winter Equipment Rentals

https://www.fridayharbour.com/winter-activities

Located at the Nest Golf Club Clubhouse, the Winter Outdoor Adventure Centre is the place to go for all snowshoe, cross country ski and fat bike rentals. Get out and explore the groomed ski trails on the golf course or the maintained trails through the Nature Preserve. Availability may be impacted by Covid-19 Restrictions. Please call ahead.
Shopping and Dining


Beach Club Restaurant:
https://www.fridayharbour.com/beachclub
The Beach Club Patio is calling your name, as we are now open for all to enjoy, experience the soothing sounds of the water and the sunset's melting colours as you dine. You know you have arrived when you sit down to enjoy a meal at Friday Harbour's Beach Club Restaurant. Surrounded by excellence, the Beach Club is a place where the best tasting ingredients of each season are paired with the perfect beverage. Reward yourself after a day of excitement, you deserve every bite.
The Chill Ice Lounge

https://www.fridayharbour.com/winter-activities

As part of our great Canadian winter, we invite you to experience the Chill Ice Lounge, an outdoor bar experience on the Boardwalk.
Boardwalk Adventures:

https://www.fridayharbour.com/dine

https://www.fridayharbour.com/shop

With new shops and restaurants opening every season, there is always something new to discover on the Boardwalk at Friday Harbour.
Summer Activities

Friday Harbour offers a wide variety of amazing winter fun for families and outdoor enthusiasts. For more details,
click here
.