Home

>

Do

>

Friday Harbour Winter Activities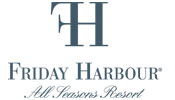 Friday Harbour
VISIT OUR WEBSITE - www.fridayharbour.com
Canada's luxury lifestyle resort community and all seasons destination. Friday Harbour provides superior facilities, modern design, and world-class experiences for homeowners, guests, and visitors alike. Set on the shores of Lake Simcoe, this stunning waterside community offers a unique blend of urban energy and natural tranquility.
Winter Adventures
Friday Harbour transforms into a winter getaway like no other!

THE SKATE ESCAPE
https://www.fridayharbour.com/events
Embrace the best of the winter season at Friday Harbour with ice skating in the Piazza and on the new Harbour Skating Trail. This one-of-a-kind Harbour skating experience invites you to glide across the frozen waters of Lake Simcoe. In addition to outdoor skating, enjoy an array of sweet and savoury treats, handcrafted beverages in the warming lounges, live entertainment, and more.
OUTDOOR ADVENTURE CENTRE
https://www.fridayharbour.com/winter-activities
Explore the "Deer Run" double track-set ski trail and the "Fox Lane" single track-set ski trail or wind your way through the 7kms of Nature Preserve trails by fat bike, snowshoes or cross country skis. Build your unique winter excursion now!
Winter Equipment Rentals
https://www.fridayharbour.com/winter-activities
Located at the Nest Golf Club Clubhouse, the Outdoor Adventure Centre is the place to go for all snowshoe, cross country ski and fat bike rentals. Get out and explore the groomed ski trails on the golf course or the maintained trails through the Nature Preserve.
Shopping and Dining
Lake Club Restaurant:
https://www.fridayharbour.com/lakeclub
Lake Club Restaurant elevates everyday dining with inspired marina views, contemporary cuisine with international accents, and stylish beverage offerings.
More Shopping and Dining:
https://www.fridayharbour.com/dine
https://www.fridayharbour.com/shop
Discover our collection of retail and restaurants on the Promenade.
Indoor Golf
THE NEST GOLF CLUB
https://www.fridayharbour.com/golf-the-nest
Elevate your game this off-season at the Nest. Experience the enhanced simulator set-up powered by industry-leading Trackman technology. Play one of nearly 200 golf courses from around the world while enjoying the condensed Clubhouse and bar menu.