Have you ever wondered what it would be like to fly? See the aviation experiences linked below and let your imagination explore the skies!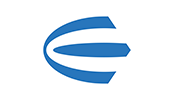 Ellipse Aviation
Ellipse Aviation, formerly Barrie Flying Club, has been established to provide an easy, affordable, and welcoming experience for aspiring pilots and flight enthusiasts. With our selection of flight activities and services, our mission is to make flying approachable, safe, and fun for all.
What We Offer:
Introductory Flights
Scenic Introductory Flights
Flight Training
Visit our website for more information and to book your flight: www.ellipseaviation.com

The Experience:

Take control of our Evektor Sportstar Aircraft with an instructor by your side and experience the thrill of flight!
Your lesson will begin with a series of safety and ground checks, and demonstrations of start-up, taxiing, and take-off. After a quick run-up of the engine, you will commence your take-off roll and will soon be airborne - where the real fun begins.
After a demonstration of how to maneuver the aircraft, it will be your turn to take control. You will have the chance to practice straight and level flight, climbs and descents, and different turns. Be assured that our aircraft have dual control systems and the instructor can take over at any time.
Enjoy the scenic views and don't forget to capture this experience with some photos. You also have the option to film your entire flight with a provided GoPro.
Once your time in the air is over, the instructor will take control of the aircraft for landing. When you are safely back on the ground, you will have the opportunity to taxi the aircraft to the hangar.
We can guarantee, you'll be leaving the airport smiling with the Ellipse grin!