Cycling Adventure In Barrie, Ontario
I hadn't seen my friend who lives in Barrie all summer, so she invited me to come up from Toronto to visit her. We decided I would take the GO train to Barrie and we would experience the beautiful city she lives in! I hopped on the train at Union Station at 12:20 pm on Saturday and got in to Barrie at about 2:00 pm at the Allandale Waterfront Station.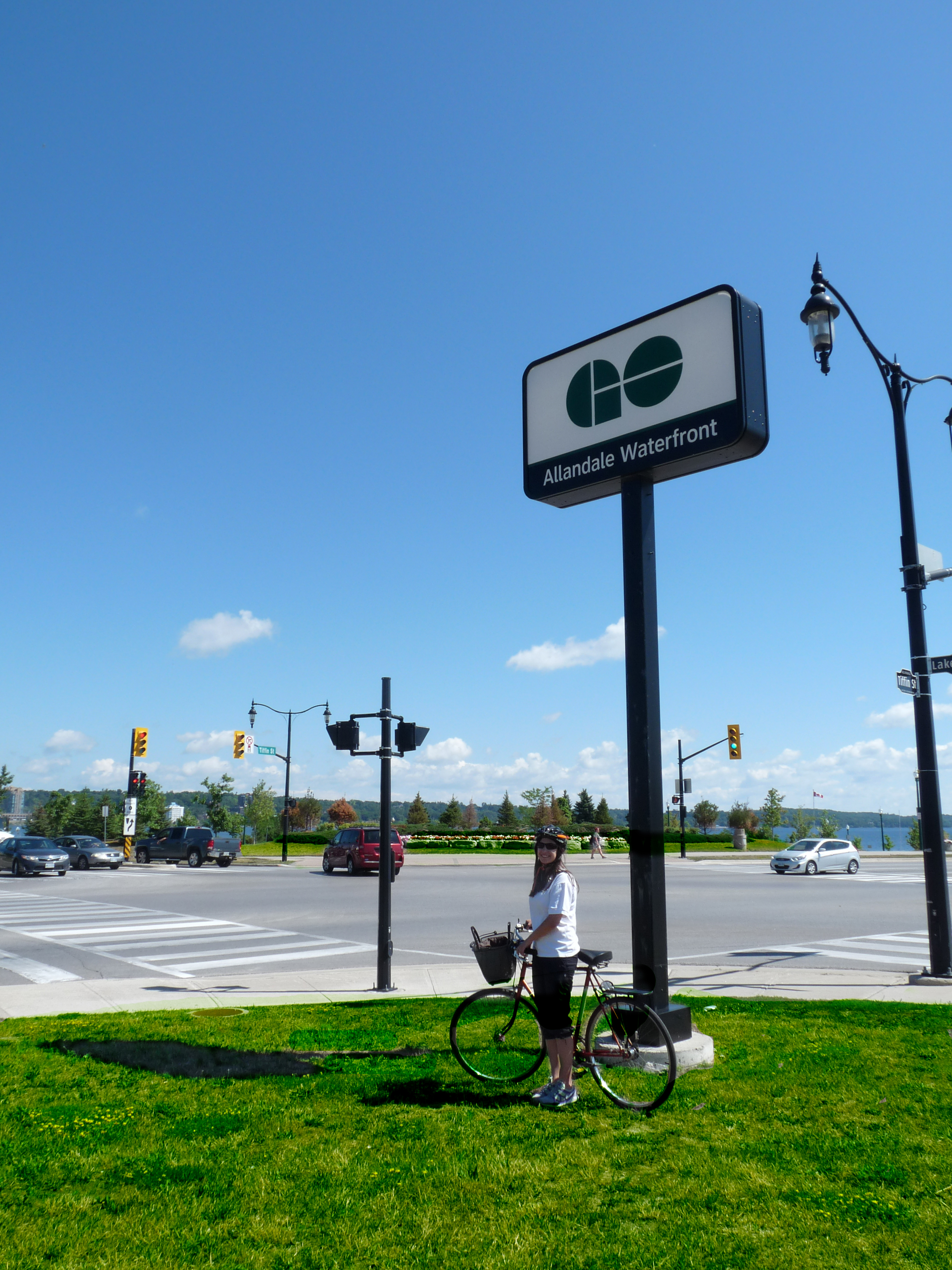 To reduce our carbon footprint, we cycled to get from place to place and lucky me, I had my own personal tour guide. I was able to bring my bicycle on the train with me and transport it to Barrie without hassle. My friend is an aspiring photographer so she was able to document our adventure all day long.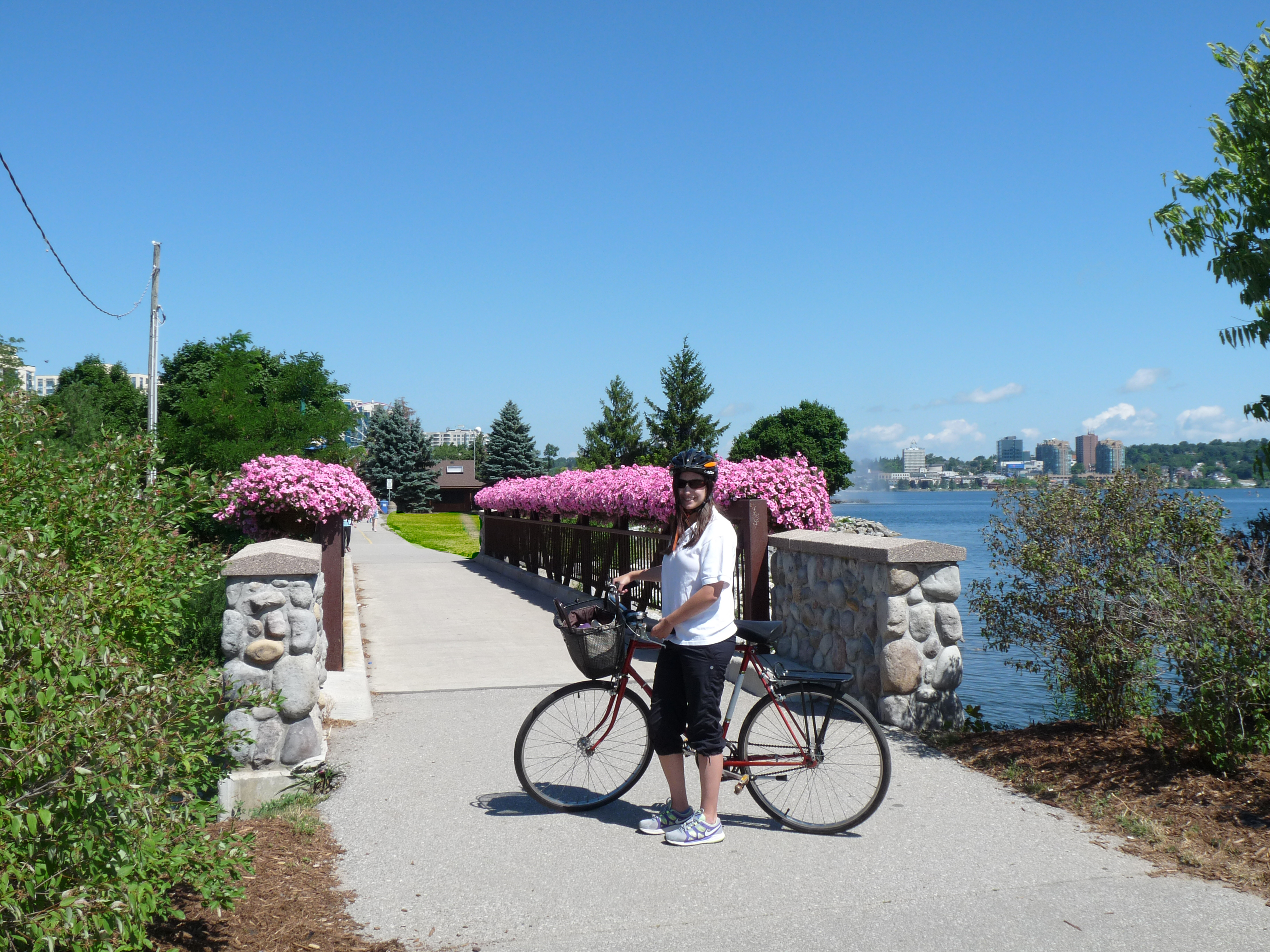 We made our way onto the paved waterfront trail that is connected to the GO train station and wraps around Kempenfelt Bay for over 6 km. It boasts amazing views of Kempenfelt Bay, and is also lined with beautiful flowers and trees. Only 5 minutes into my trip and I wanted to stop, grab a book and just enjoy the breeze and view, but there was a lot more I wanted to see while in Barrie, so we'll save that for another day.
After cycling for about 15 minutes and staring off into that beautiful Bay, I really wanted to jump in! Next time I'll definitely be bringing my bathing suit and spending some time at the beach. Centennial Beach is Barrie's most popular beach situated on Lakeshore Drive and the paved trail. This beach is a great pit stop because of its onsite washrooms, burger bar and beautiful water fountain. We were looking for a way to get out on the lake without having to jump in clothed.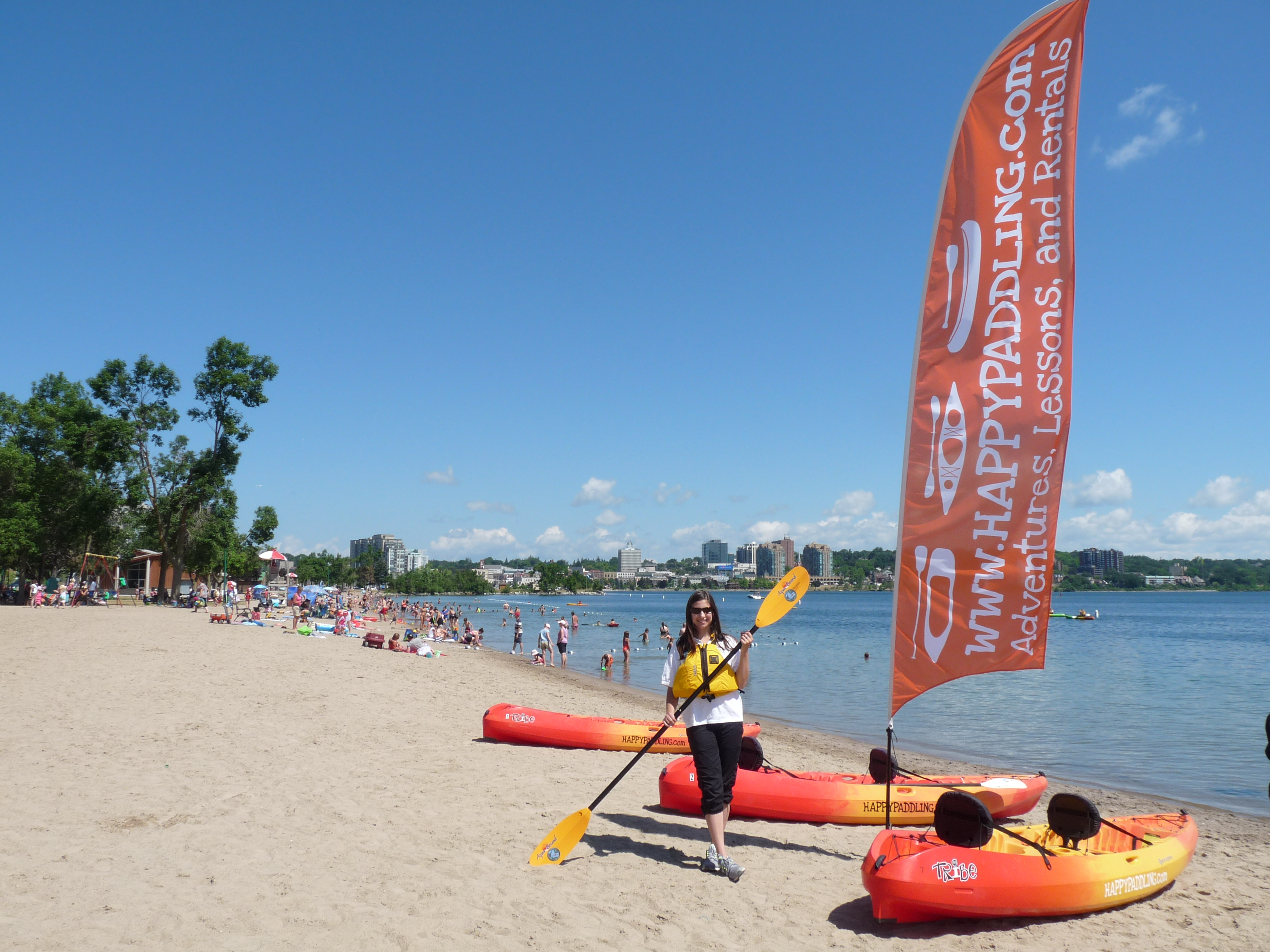 ...and there I found it ! Happy Paddling operates right on Centennial Beach, offering canoes, kayaks and stand up paddle boards for rental. We decided to rent a Tandem Kayak (kayak for 2) for an hour to get out and enjoy the water. We were able to give our legs a little rest and give our arms a workout instead. Happy Paddling had so many options for us, offering tours of the Bay and lessons for those less experienced with paddling. I really wanted to try stand up paddle boarding and added it to my list of things I'd like to do next time I visit Barrie.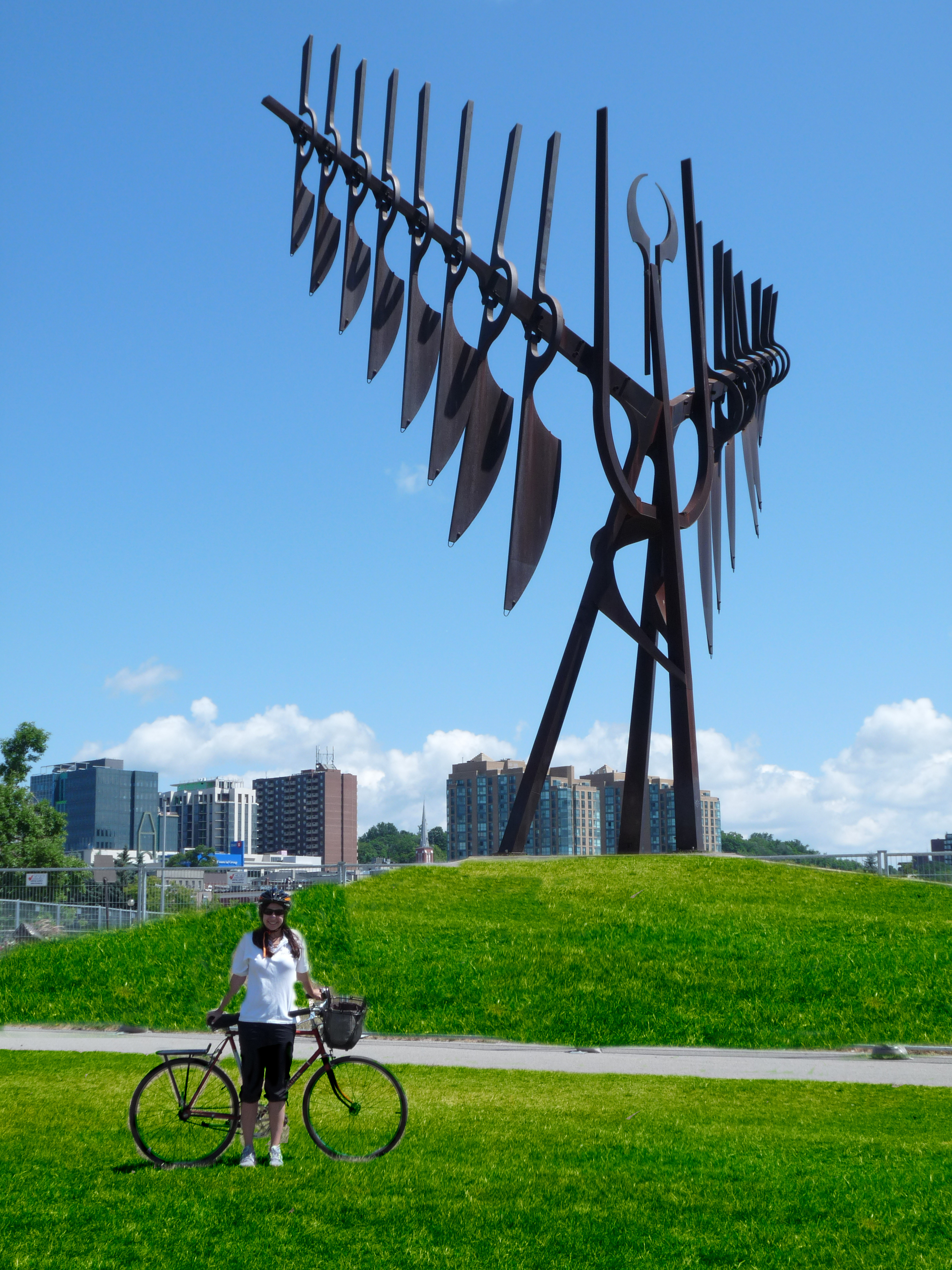 We rode our bikes just over half a km along the path to our next stop, the Spirit Catcher, a Barrie landmark! The Spirit Catcher stands watch over the City as it towers above Kempenfelt Bay. Its wings were swaying in the breeze when we got there which was pretty cool to see. The Spirit Catcher was designed by Ron Baird, and represents the Aboriginal People of Canada. The design was inspired by the Aboriginal myth of the Thunderbird, a messenger who carries dreams and desires to the creator. If you've never been to Barrie, seeing the Spirit Catcher is a must.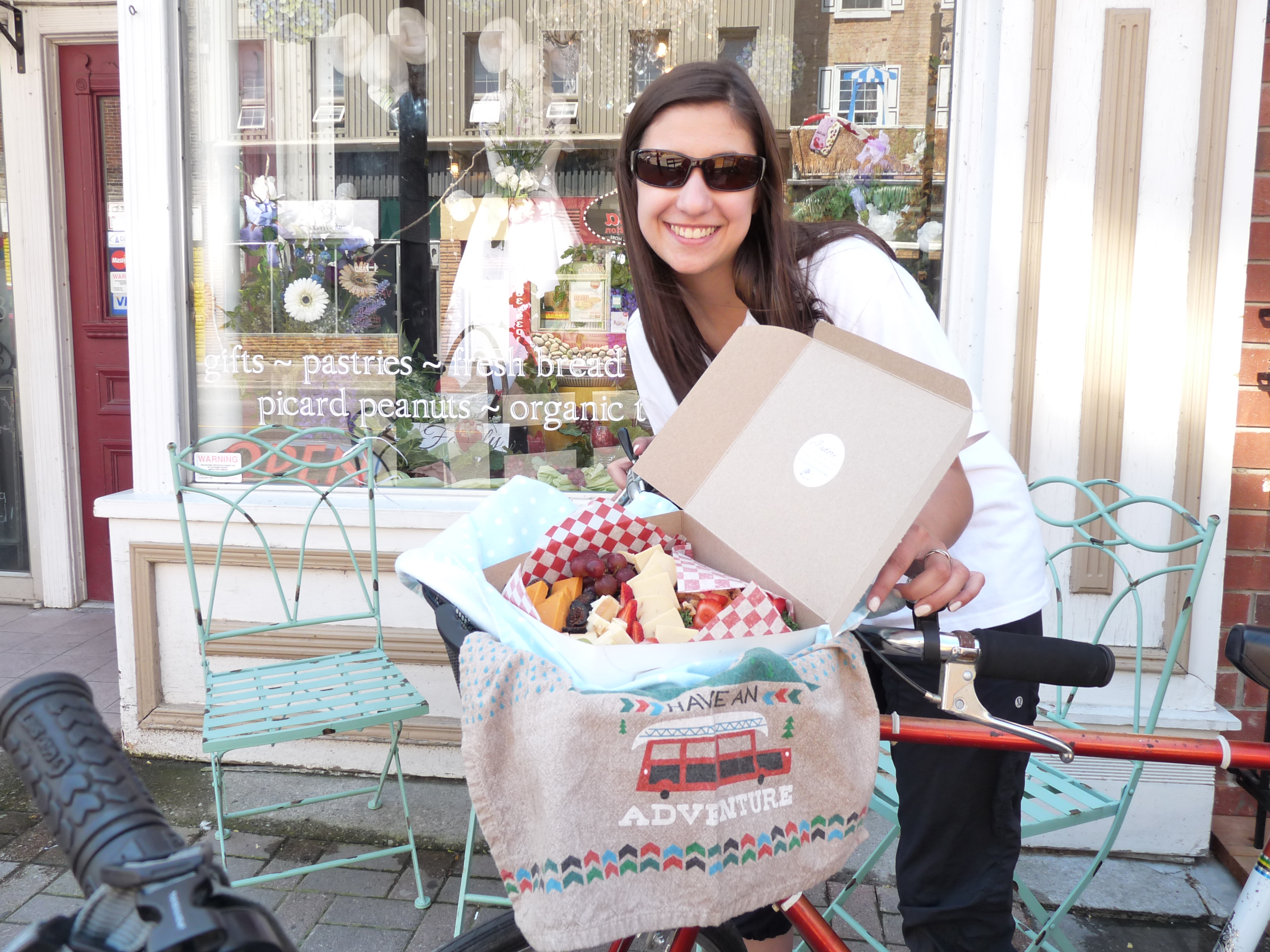 Our next stop was J'adore Fine Cheese and Chocolate at 123 Dunlop Street East, in Downtown Barrie to grab one of their to-go lunch boxes to snack on during our adventure. They have over 100 cheeses from all around the world but also have local cheeses and in-house handmade chocolates! They even have vegan cheese and many other local and organic products. A girls day out wouldn't be complete without eating some chocolate!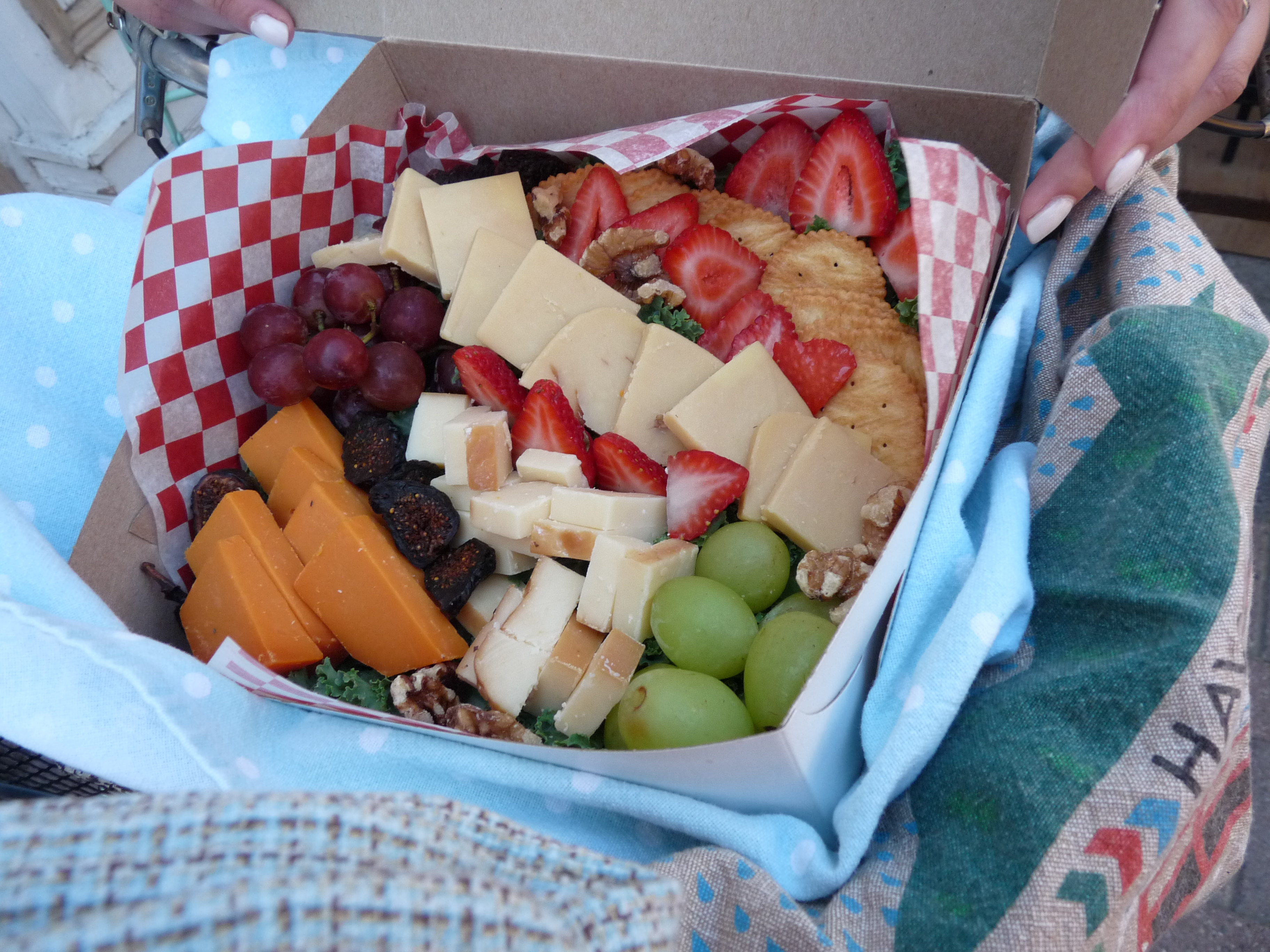 The box they crafted for us was delicious. We opened it to find walnuts, grapes, dried figs and cranberries, strawberries, crackers, caramelized onion cheese from England, and Kaamps Original cheese from the Netherlands. I kept the box in my front basket so we could snack while exploring. Neither of us could pick a favourite cheese, they were all so good! The fruit and nuts were also a great touch.
I am so happy to have spent a day with so many unique experiences that couldn't have been found anywhere else in the world.