TRAINING IN BARRIE
Barrie, Ontario is the ideal location to hold your next training session! Whether you're looking to rent a facility or schedule a dry-land session for your team, Barrie has it all!

Call Tourism Barrie today for help on finding the best resources and information to plan your next training event in Barrie: (705) 739-9444

SPORT CONDITIONING & TRAINING CENTERS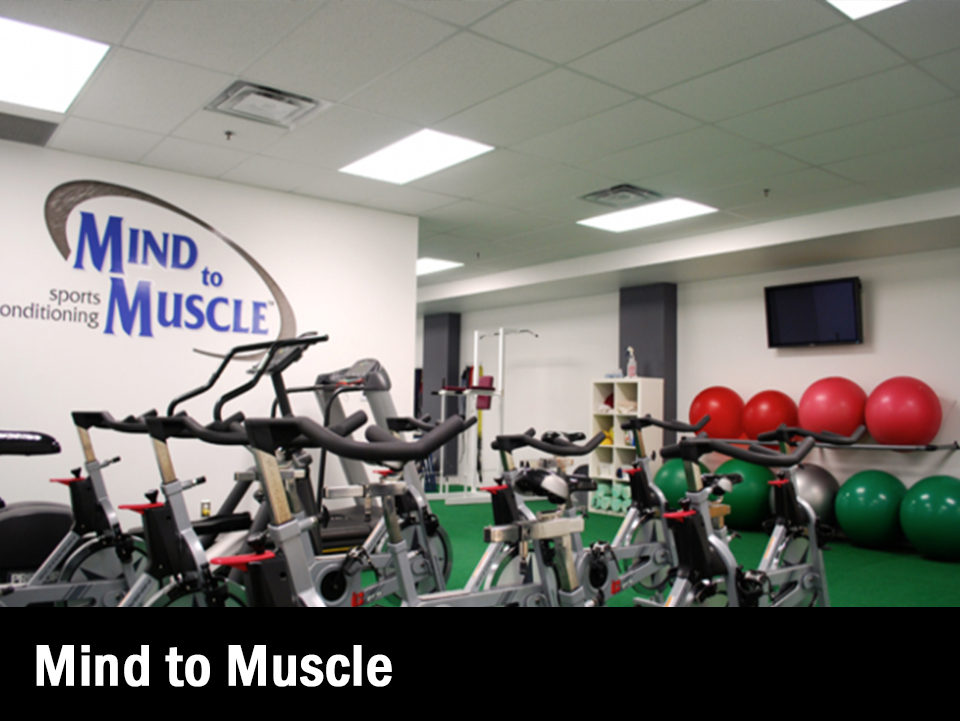 Whether you are looking to improve your overall well-being, need to condition yourself for a specific sport or need to recover from an injury, they have a program to meet your needs. For more information on how to partner your athletes with Mind to Muscle, click here:
mindtomuscle.ca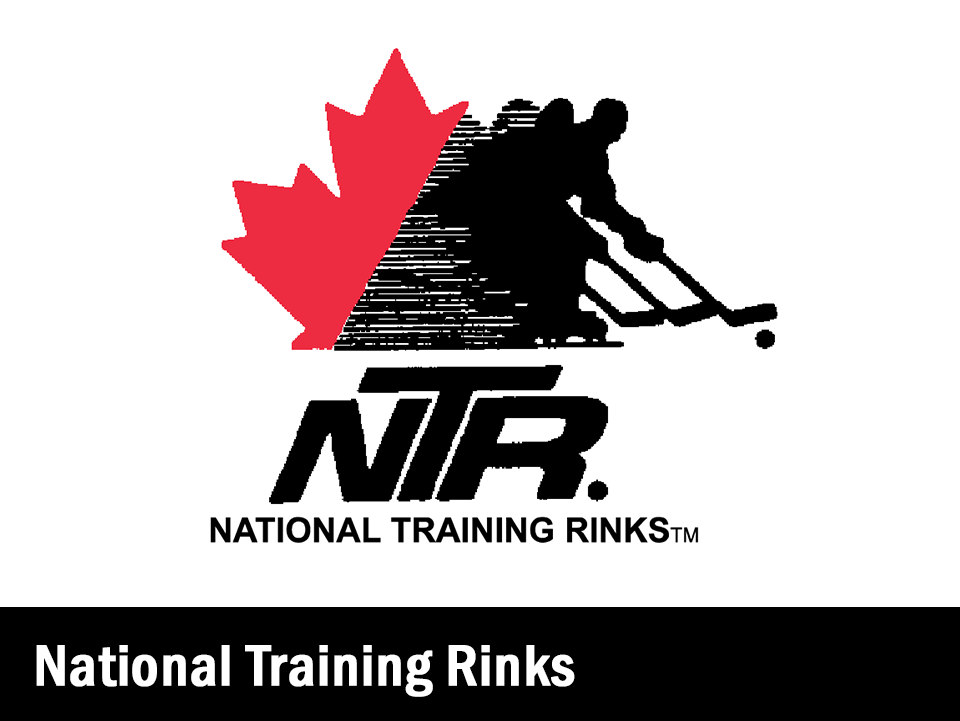 The National Training Rink in Barrie offers a wide variety of specialized hockey training for kids and adults who are just starting to learn about the game of hockey and those who are looking to take their game to the next level. Click here for more information:
ntrcanada.com/barrie
Bookings can be made in person, online or by phone. To book in person, visit the Recreation Services Department at City Hall (70 Collier St.) 8th floor. To book by phone, call 705-739-4220 x 4750.
Click here
to book your next event online. For more information on the facilities, visit
www.barrie.ca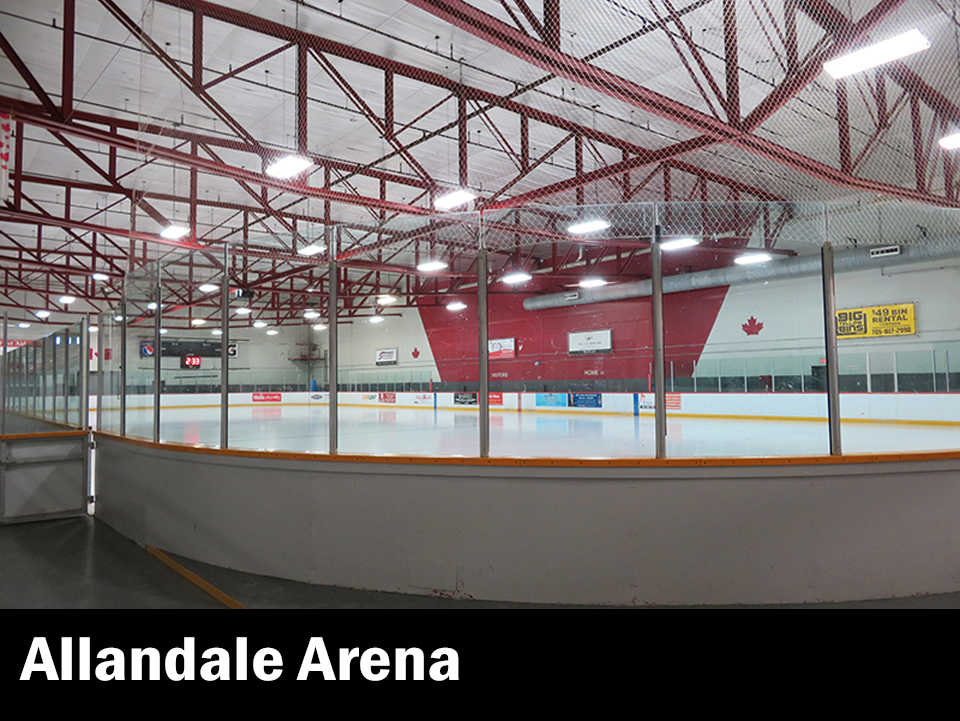 The Allandale Rec Centre is the skating central of the city. With various hockey tournaments taking place at this establishment, it also houses the Barrie Mariposa Skating training centre. With two ice pads and large gym facilities, it is a great location for all of your training requirements! Learn More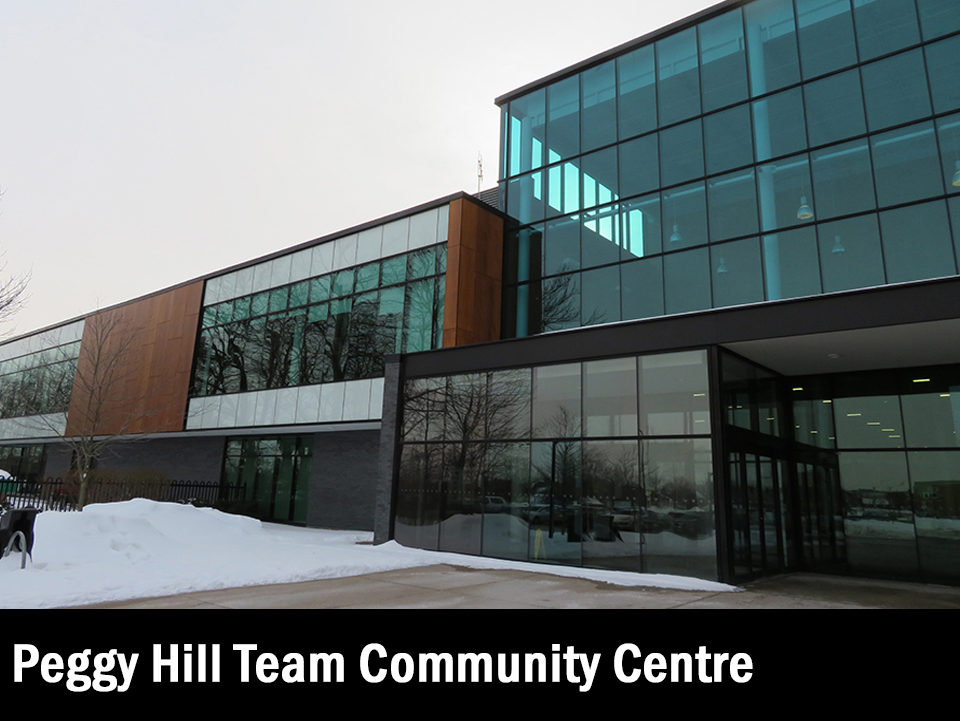 As the newest of the rec centres in Barrie, the Peggy Hill Team Community Centre has a range of facilities for different sporting events. Located in the south end of town, the centre has two ice pads with 350-seat capacity each, 3 air-conditioned meeting rooms: suitable for activities and meetings, and many more sporting facilities. Learn More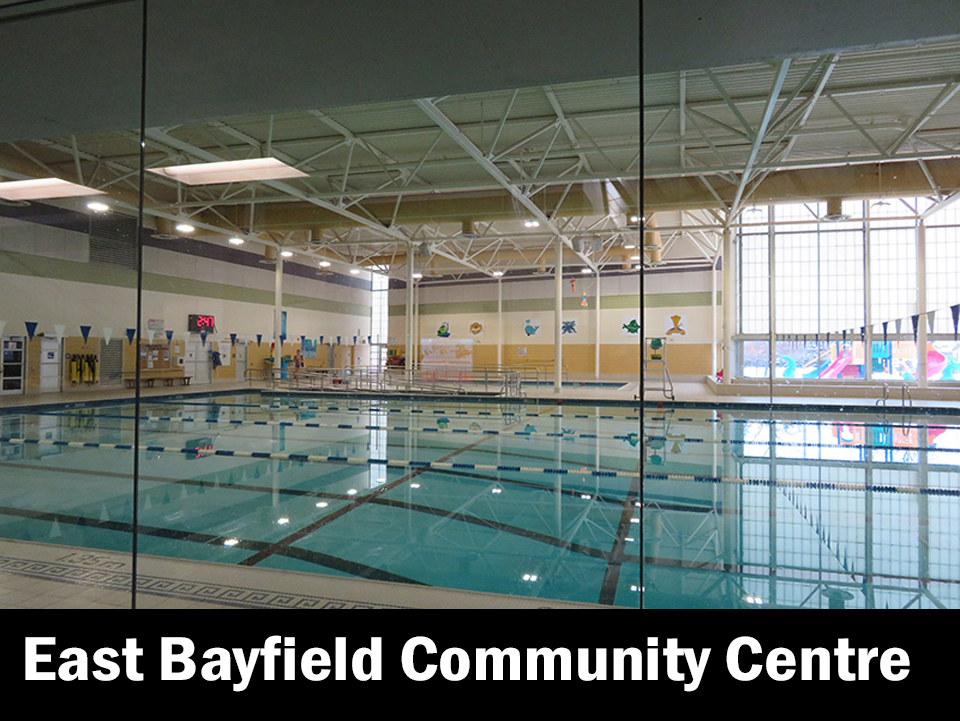 Located in Barrie's north end, the East Bayfield Community Centre has always been a hub for sporting tournaments. Whether it be swimming, skating, or basketball, this facility has all spaces to accommodate large groups.
Learn More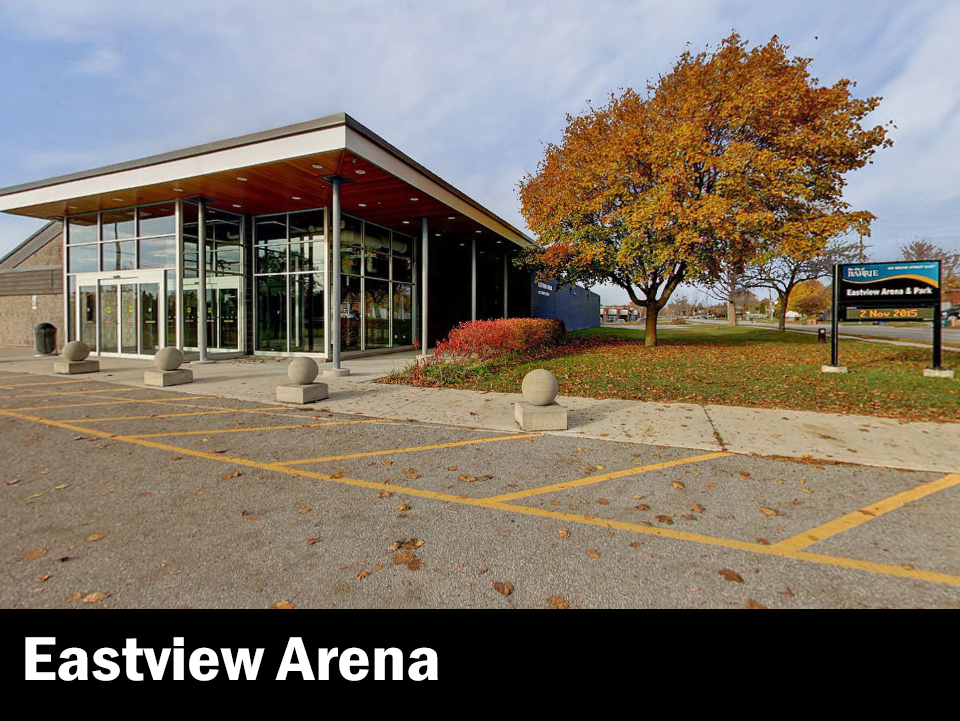 If you're looking for smaller accommodations for on-ice events, this arena is the place for you! With a 190'x85' ice surface and a heated spectator viewing gallery, the arena is perfect for events for younger groups. Learn More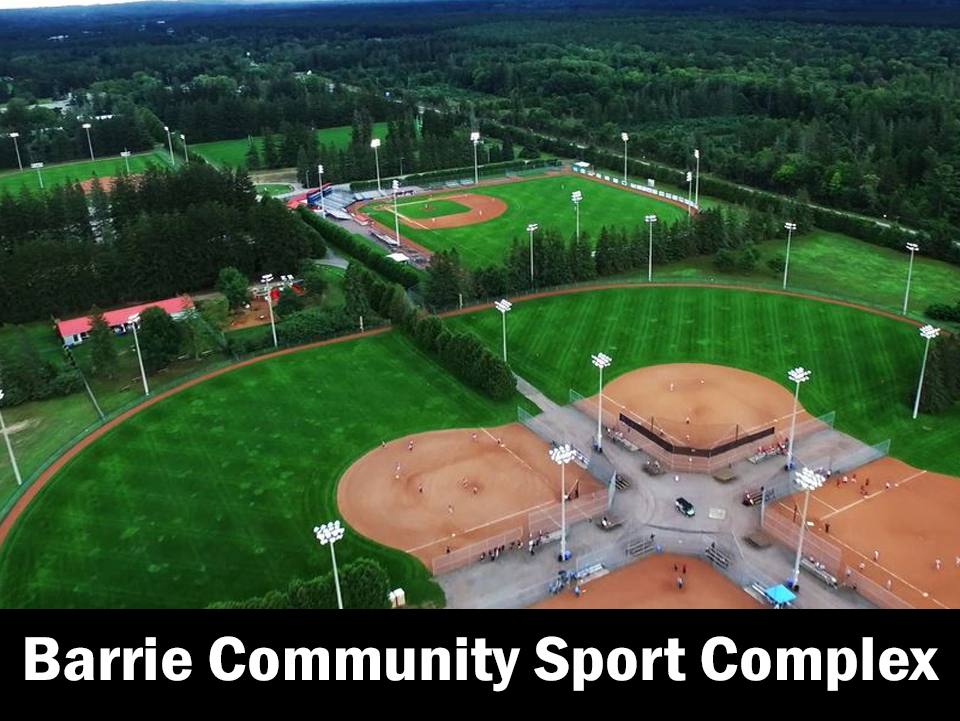 Located at 2100 Nursery Road in Midhurst,
click here for map
. The complex features 10 ball diamonds, 8 soccer/football turf fields, playground, on-site staff and parking lot for 1,200 vehicles, playground, concession services during events, and on-site staff.
To book your next tournament or event at the Barrie Community Sports Complex, call 705-739-4220 x 5419.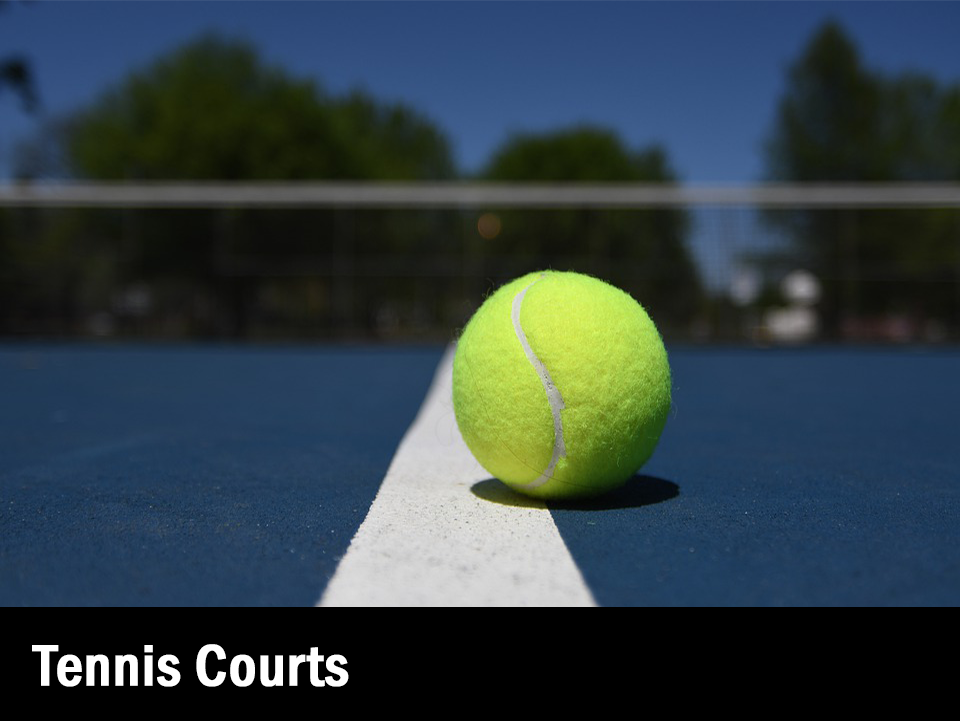 A great option for both fun and fitness, the City of Barrie has a number of tennis courts available for use and rent.
Click here
for a list of Barrie parks with tennis courts.
To book a group activity at the tennis courts, please contact the City of Barrie Recreation Department at 705-739-4220 x 4515. Alternatively, you can book online by completing the
registration form
.