Tourism Barrie staff can work with local accommodation to secure group rate proposals for your next event. The lead sheets can include, preferred rates, blocked rooms, and banquet/meeting spaces. Tourism Barrie can then work with you to review the lead sheets and find the best options for your event needs and the needs of your participants.
Success! Thanks for filling out our form!
If you require accommodations for your group please fill out the form below and a Tourism Barrie staff member will contact you within 2 business days.
Featured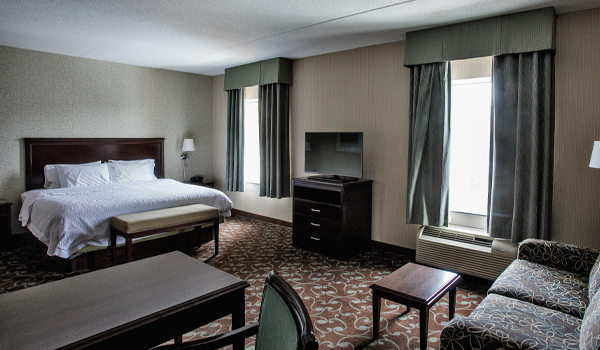 Barrie Hotels
Read More >

With over 1.1 million page views in 2019, Tourism Barrie's website is a proven portal for all information pertaining to travelling to and within the City of Barrie.

Tourism Barrie's website can be used to provide information on your event or tournament with links to your webpage and detailed information for your future spectators and participants.


Delegate bags of individual guides, maps and brochures for area attractions, restaurants and shopping opportunities can be provided to your teams and guests of the event. These brochures make it easy for spectators and participants of your event to explore the City of Barrie and see all that it has to offer. To order delegate bags email us at
[email protected]
.