Home

>

Do

>

Delta Bingo & Gaming Barrie
If you're coming to play, you'll need to know where to find all the action. Try your luck at any of our exciting gaming centres.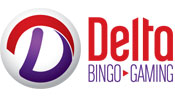 Delta Bingo & Gaming Barrie
VISIT OUR WEBSITE - DeltaBingo.com

Looking for something fun and different to try? Delta Bingo has everything you need! Come in and play traditional dab bingo, or choose electronic bingo for an easy way to play more cards. Multiple sessions available and thousands of dollars awarded daily. Visit us today to experience the excitement! Check out DeltaBingo.com for full session and prizing details.

New to bingo? No problem! Let us know, so we can show you the ropes and set you up with a bingo package that works for you.

We're more than just bingo!

We've reinvigorated our gaming centre with major interior upgrades and modernized gaming options. Not looking for bingo? Come in and play one of 45 Vegas-Style gaming machines with multiple themes and big cash prizes available. We are also home to Red 7 Lounge and Eatery which offers a wide array of freshly made food and snacks and a fully licensed bar.

When you play, local charities win!

Delta is community driven, supporting over 950 Ontario charities, with whom we've raised over $300M since 1993. These funds go straight back into each of our local communities. In Barrie, Delta partners with St. John Ambulance, Women and Children's Shelter, OSPCA Barrie, MS Society of Simcoe, and many more. Learn about Delta's charitable impact here.

Open at 10am daily. Must be 18 years of age or older to enter or play. Government issued ID is required.