Home

>

Do

>

Five Points Theatre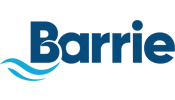 Five Points Theatre
VISIT OUR WEBSITE - click here

Barrie's Five Points Theatre, presented by Pratt Homes & Pratt Development, is a world class facility conveniently located in Barrie's downtown and managed by the Department of Culture. The fully equipped theatre is available for professional theatre, music, dance and non-theatrical activities including seminars, workshops, presentations and conferences.

For rental information contact [email protected]

Box Office open Tuesday to Friday 12:00 noon to 6:00 p.m. and Saturdays from 11:00 a.m. to 5:00 p.m.