Home

>

Do

>

Curio Exploration Hub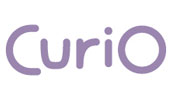 Curio Exploration Hub
VISIT OUR WEBSITE - www.curiohub.ca


Curio is set to be a boutique Children's Museum, with an emphasis on Science, Technology, Engineering, Art and Math (or STEAM). The plan with Curio is to organize our space into a handful of exploration hubs, all with a curated collection of exhibits, toys and resources that allow children to immerse themselves in play based learning, while providing the opportunity for creativity, collaboration and critical thinking.
We know that few opportunities exist for young children to explore STEAM concepts, and we know that play is at the heart of everything a child does. At Curio we want to combine those two avenues and create a space that will be impactful in stimulating that natural curiosity that comes through play. Sparking a child's natural curiosity is linked with more exploration, more scientific experimentation, more critical thinking, more collaboration, which all results in more learning.
The vision we have is to deliver to the community a space that becomes a part of your weekly routine, much like athletics. Through drop in play, drop-off programming and specialty camps, there will be a variety of ways to enjoy the Curio experience.
Our commitment to the community is to provide a space that supports a child's need to link questions to answers, to create without boundaries and to explore the worlds they want to see.
Encouraged to, forever, stay curio-s
Follow along for updates on our construction progress, pre-launch sales, grand opening and your chance to win a One-Year Family Membership!
Instagram: @curiohub
Facebook: Curio Exploration Hub