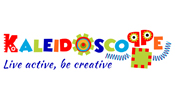 Kaleidoscoppe
VISIT OUR WEBSITE - www.kaleidoscoppe.com

Family Play Centre with Play Structure, tons of LEGO, STEM toys, creative building sets, interactive screen, Entertainment Team & Fun! Drop-in Play, After School, Birthdays, Camps, Healthy Café. Open Daily. For 1-99 years old.

Bring your event to the next level with Roboscoppe! The Giant, Futuristic Robots are perfect for private parties, corporate events and birthday parties. Robots come with sound effects and lights. Perfect for all ages. Customizable packages. WOW effect guaranteed!
Email [email protected] or visit www.roboscoppe.com for more.