Gather your friends and family for a wonderful outing at one of the region's local farms. Enjoy the beauty of nature as you explore the fields, meet adorable farm animals and learn about farming practices. Taste locally grown produce and farm-fresh treats. It's a perfect opportunity to have fun, learn, and create lasting memories with your loved ones in the countryside.
Here are five local farms you will want to explore this summer!
Barrie Hill Farms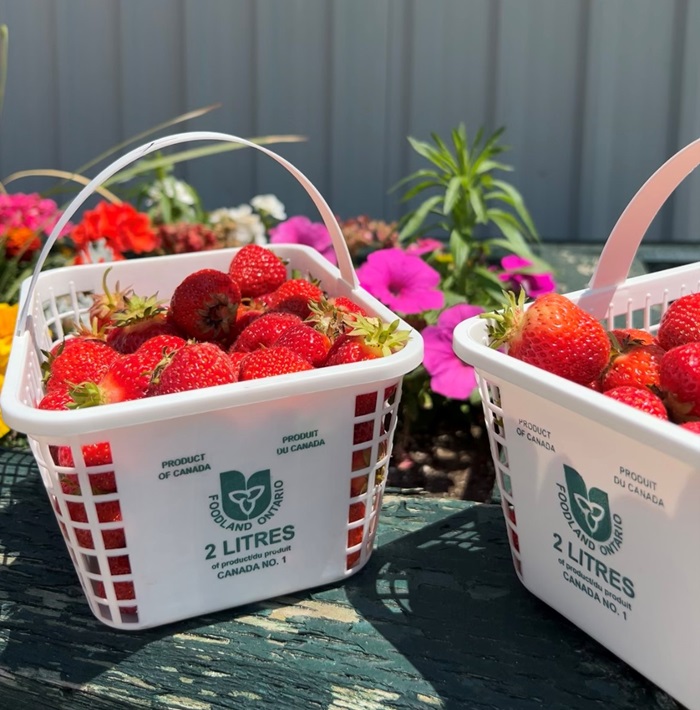 Barrie Hill Farms, located in the north end of Barrie, offers a "pick-your-own" experience that allows you to gather the flavours of summer and have fun doing it! At Barrie Hill Farms, with each basket filled, you not only collect your own farm fresh fruits and veggies but create cherished memories with loved ones. You can also check out their Silo Café, full of delicious treats made with their own fruit and vegetables or locally sourced components!

Chappell Farms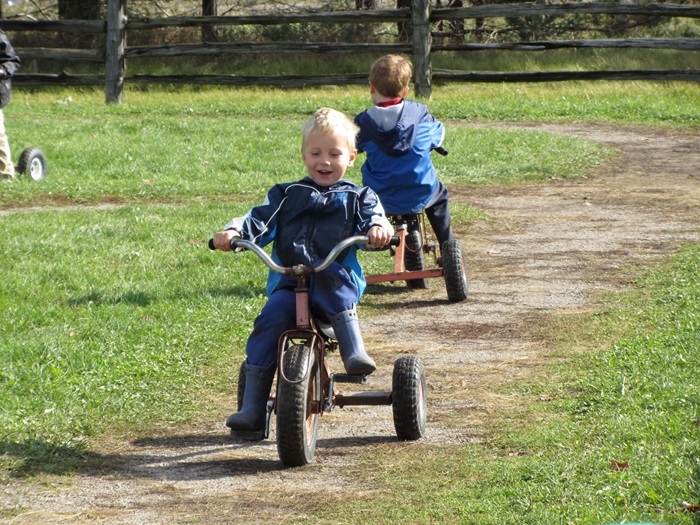 Chappell Farms
presents a series of festivals spanning the entire year, featuring a delightful range from autumn festivities to vibrant summer celebrations! From July 2nd to September 5th, visitors can immerse themselves in the summer festival and petting zoo at Chappell Farms. Where an opportunity awaits to see all kinds of animal species, experience tricycle adventures, and gain insights into the world of agriculture. With a variety of engaging activities catering to all ages, Chappell Farms guarantees an unforgettable family experience!
Rounds Ranch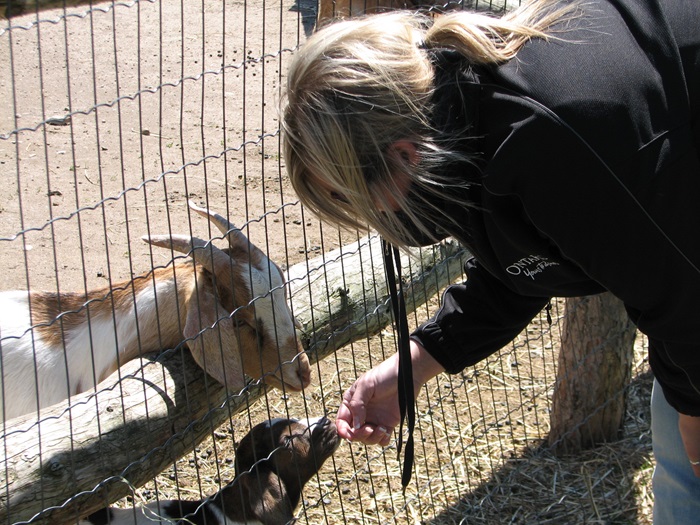 Just a short 25-minute drive from Barrie, Rounds Ranch is a family-owned establishment dedicated to bringing joy and happiness to its guests. Join the excitement as they reopen for their 21st year of fun at the Rounds Ranch Kick-Off event, taking place on June 30th and July 1st. Try out their 500-foot Slip'n'Slide, enjoy the company of friendly animals at the Petting Zoo, bounce around on the colossal Buckaroo Bouncers, and so much more. With over 25 activities suitable for all ages, Rounds Ranch ensures endless entertainment for you and your family!

Serenity Rising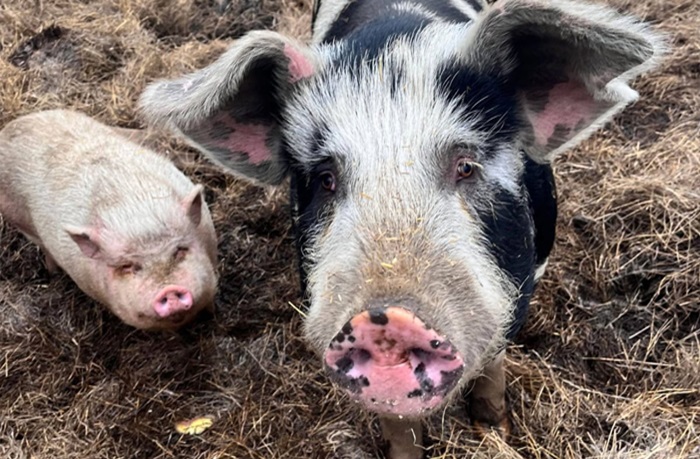 Situated on the outskirts of Midland, Serenity Rising presents a wonderful opportunity for children to immerse themselves in a farm experience, encountering over 60 types of animals. Mark your calendars for their 3rd annual end-of-summer festival on September 2nd and 3rd. You can partake in a delightful day at the farm, discover the joy of interacting with the animals, explore local vendor offerings, try treats from food trucks, and listen to music. Serenity Rising offers an unforgettable experience that will bring joy to all.
Nicholyn Farms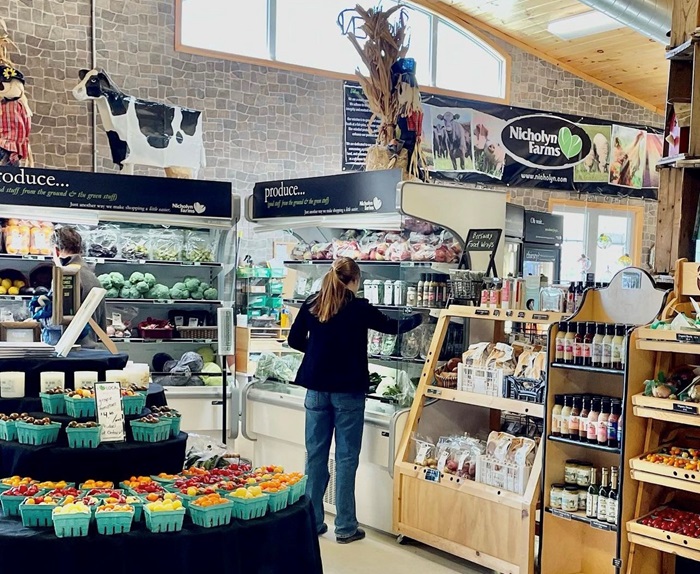 Nicholyn Farms is the perfect year-round destination for those seeking locally sourced, organic, and traditionally raised foods, ensuring the highest quality for families. With an on-site bakery and certified kitchen, there's something to satisfy everyone. Their homemade bread, buns, sweet treats, and gluten-free products are crafted using locally-sourced ingredients. Immerse yourself in the serene countryside and enjoy a scenic trip to Nicholyn Farms, located 10 minutes north of Barrie. Share the experience with your loved ones and friends as you experience this destination.
Visiting local farms with friends and family is a wonderful way to enjoy nature, learn about farming, and savour fresh produce. It's a fun and meaningful experience that creates lasting memories for everyone involved. So, this summer, don't miss the opportunity to explore and support your local farms for a truly enjoyable and rewarding outing.